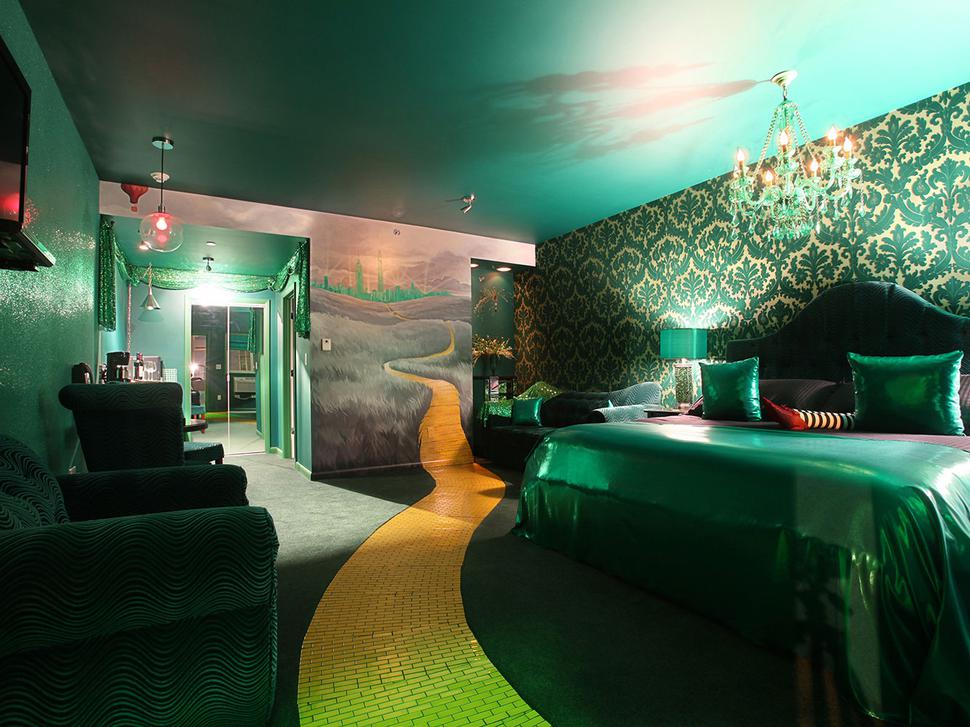 Searching for Style in the Catskills
Upstate New York's mountains are back in vogue following their 60s heyday
Wednesday Sept. 23, 2015
"We thought the baby boomers would come, but it turned out to be the Brooklynites."
The fabulously named Peekamoose restaurant — as enjoyable to say as to visit — was one of the first trails to be blazed in the new-look Catskills. Owner Marybeth Mills saw potential in this picturesque, mountainous corner of upstate New York a decade ago and set up shop with a raggle-taggle set of rooms full of sharp-toothed and antlered taxidermy, scavenged furniture, and a chunk of tree that was plucked from the East River and turned into a chandelier studded with filament bulbs. Peekamoose was a style salvo for a new generation in the Catskills.
"We expected an older crowd to come here, out of a sense of nostalgia for what the area used to be," says Marybeth. "But instead we had the Brooklyn crowd come and buy second homes."
This rural area, renowned for its rivers, bears and roadside curiosities ("See the world's largest kaleidoscope!") is in the throes of a widespread makeover. It's been happening in the area around the Hudson for a while, but now it's spreading to the less populated west of the region. You can see its grass roots in the sous vide techniques and artisanal Hoptical Illusion ale at Peekamoose, and its green shoots are visible in the growing obsession with the small batch, the locally sourced, the new businesses and the industrial faux-naif typography that brand them all.
It's par for the course for jaded urban taste-makers, but still radical in a place where the waitress at a roadside cafe can advise you that "No, it's definitely a cappuccino, I checked the machine, it has cappuccino powder in it." And the area's newfound lo-fi hipness is nothing if not knowing: one of the best-selling items in the chic little gift shop at The Graham & Co motel is a T-shirt with the legend "Catskills Vs Hamptons".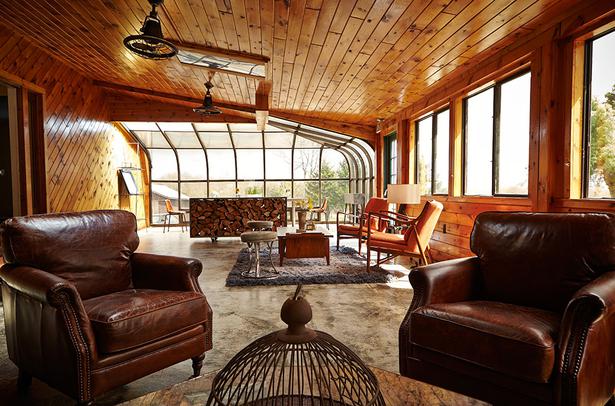 This isn't the first time the area, three hours' drive from Manhattan, has been colonised by idealists and aesthetes. Woodstock has been a wealthy pocket of liberal, literary tie-dying and dreamcatching since the era-defining music festival that bore its name 45 years ago.
It has a thriving community that pops into The Golden Notebook for the latest paperback by local author Shalom Auslander before lunching at Oriole 9 on whatever the kitchen has put together that day from its own nearby farm. "Elvis Costello was through here last month and bought a ton of books," says local poet, bookseller and animal rights advocate, Gretchen Primack. "And there are so many writers living locally."
But the 20th century wasn't kind to the Catskills as a whole. Along Route 28 and through tiny offshoot towns, I encountered roadside fruit stands and plenty of gee-whizz motel signs, but also mothballed theatres with ornate ticket booths covered in cobwebs, Gothic Euro-colonial wrecks housing once-grand dark wood bars and shuttered general stores. Every few miles, I found myself humming the Simon and Garfunkel refrain: "They've all gone to look for America ..."
Some of the western Catskills is accidentally in fashion. I dined one evening at a restaurant that had used jam jars in lieu of lampshades, but regular 60-watt bulbs rather than a la mode filament ones. They'd used the jars because they were cheap, rather than as a design choice. A lot of what has been rediscovered as a "cool look" started out as everyday life here. Yes, there's a branch of Brooklyn's Scandinavian Grace interior design store, but there are people living a hand-to-mouth existence too.
"The Catskills were killed by air conditioning and cheap jet travel," says Greg Henderson, who left a New York City career in finance to open the Roxbury, a "boutique motel resort", with his partner Joseph Massa. "People used to come here to escape the city heat when they couldn't bear it. It was seen as a cure for ills."
The rise of aviation crossed paths with the demise of rail travel: a record 675,000 passengers came to the area by train in 1913, but by the 1950s, the Ulster and Delaware Railroad had stopped carrying holidaymakers altogether. Now, if you want to stay in one of the Roxbury's outlandish rooms, the nearest rail station is an hour away.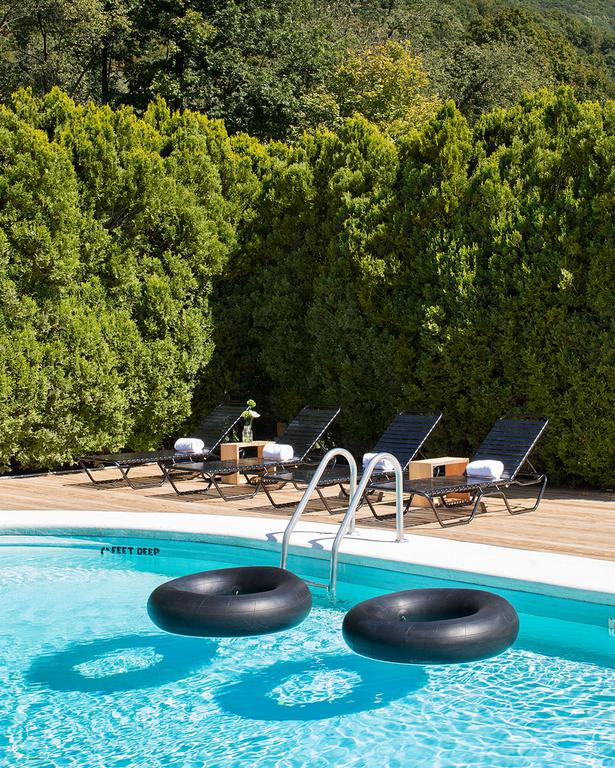 But New Yorkers are still coming in droves — and it's easy to see why. Greg and Joseph came to the Catskills chasing a dream and created a fantasy: you can stay in a room in which the ceiling has been transformed into a giant inverted coconut cream pie, or in an Indiana Jones-inflected suite with bullwhips on the ceiling, a tropical fishtank in the gold-tiled shower and a secret corridor that lets you spy on other guests through the slits in a tribal mask mounted on the wall.
There Star Trek, Sound of Music and Charlie's Angels rooms and in the I Dream of Jeannie suite, the bathroom is designed to feel like you're inside Jeannie's lamp. Forget about all those tacky themed hotels — the attention to detail at the Roxbury is impressive. It's a lavish labour of love.
The motel model has been given quite the makeover in a variety of spots in the Catskills. At Kate's Lazy Meadow, Kate Pierson of the B-52s and her partner, Monica Coleman, have created a pop-art hideaway that positively screams "Loveshack", while The Graham & Co has put a starker, more urban twist on things, with Edison bulbs dangling close to the floors, whitewashed walls, military issue blankets, matt-black bicycles and smartly designed graphics on all of its products.
Yes, it borrows a lot from the institutional, American typewriter chic of Ace Hotel, but what doesn't these days? Beyond the appealing "rustic modernist" look — care of cutting-edge Brooklyn-based creative agency Athletics — this is simply a fun place to hang out, with outdoor movies, bonfires, a small pool and a couple of charming bearded chaps running the front desk to the sounds of the latest War on Drugs album.
Much of the town of Phoenicia, in which The Graham & Co is located, is set in a kind of David Lynch aspic. The food at the dimly lit Riccardella's is lacklustre, and when I ordered a Negroni it came, inexplicably "straight up", in a Martini glass. But a short walk away, past the Empire State Railway Museum and a stroll along the highway, is the Phoenicia Diner, a design-savvy reworking of a classic 1960s roadside pitstop that I'd happily breakfast at every morning for the rest of my life.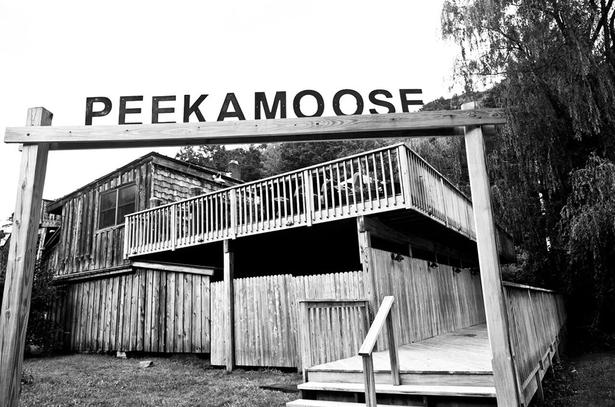 Yes, the coffee is of the joyless black water filter variety, and the rock'n'roll on the jukebox strikes an overly themed note, but this is still a thrilling gem. The exterior and interior silhouettes and motifs of the classic diner might well represent America's greatest contribution to the world of modern design, and the refurb of the booths and stools here, in chrome and green pleather, is meticulous.
There is a light touch to the whole thing — it's not an American Graffiti romp — and the menu focuses on fresh, local produce. The Arnold Bennett Skillet is a dish of creme fraiche-scrambled eggs with smoked trout — the perfect brunch. The diner attracts an eclectic clientele: while I was having a drink that evening at Tavern 214, right next to The Graham & Co, another weekend visitor told me of the bear they'd seen behind the diner's car park, an hour after I'd had breakfast. "He just stood there, looking at me."
It sounded surprising, but it shouldn't. This is, after all, the bear's native habitat, not the New Yorker's.
The Catskills have played the waiting game and fallen into fashion again by virtue of timing and opportunity. Property Upstate is still relatively affordable — certainly cheaper than in the swanky Hamptons. And Brooklyn's obsession with all-American nostalgia is perfectly in tune with what never really went away in the Catskills.
I was sitting with a pint of Long Trail and a burrito in Brio's Pizzeria in Phoenicia one afternoon when I was approached by a local who looked like he could have been either a hunter, or a veteran tattooist on a weekend away from his parlour in Bed Stuy.
"Been watching you since you came in," he said. "Got me round to thinking when I first grew a beard like yours; 1962 it was. On a fishing trip with a friend. He worked in finance and had to shave when he got back. I never did."
— The Independent

• For information on travelling to the USA, visit DiscoverAmerica.com.
Share this:
More At Home / Architecture