Childrenswear designer Georgia Nicholson and her favourite things
The designer for children's sleepwear brand g.nancy favours quirky homemade finds.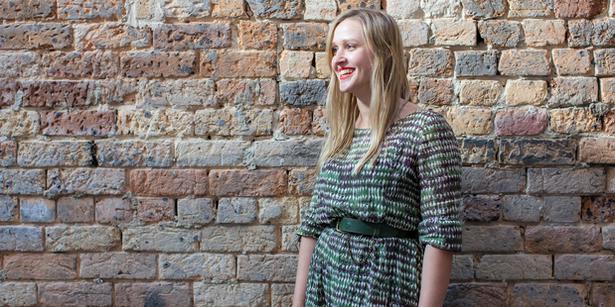 Wednesday July 23, 2014
Georgia Nicholson believes in investing in quality pieces. "Whether that be my fashion, homewares or childrenswear, I believe if you choose quality and design you will have a piece in your life that will last forever."
The designer recently relocated from Auckland to Sydney, where she designs and makes G.Nancy, a range of children's sleepwear and bedding, with a focus on organic fabrics and environmentally-friendly dyes. Her cute knitted dressing gowns are made by Kenyan artisans, through a programme which provides work for single mothers.
Nicholson majored in menswear at design school while working part-time as a nanny, then worked as a designer for Ponsonby-based KAF Kids, before launching her own label.
"Prints, colour, quality and comfort are what the brand is built on," she explains. "My drive was to create a beautiful product that kids could lounge around in for late morning and early evenings."
She shares a Surry Hills apartment (and studio down the road) with her fiance, freelance illustrator Oli Holmes, whose drawings feature on some of her designs. (They have just become engaged, she tells me: "I'm obviously still excited about that!")
"We have been so lucky with the growth in the last year and a half. g.nancy started so small with eight retailers in New Zealand and a relatively low-key online store but this season will have closer to 50 stockists across the world."

MY FAVOURITE THINGS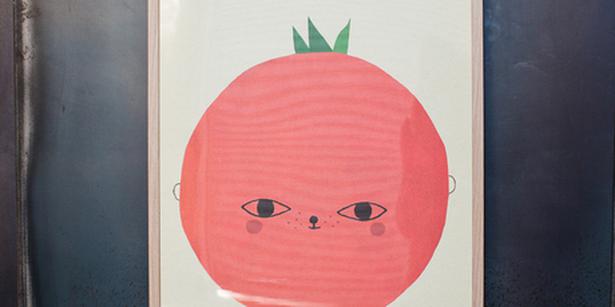 Fine Little Day tomato Print. Photo / Maya Vidulich.
1. Fine Little Day tomato print
I am in love with these prints! This guy sits and watches over us in our studio while his friend Pirum Parum Pear watches over our bedroom.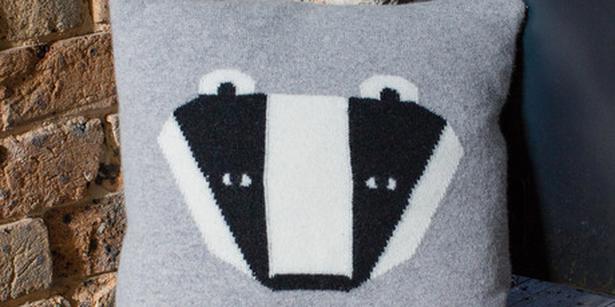 2. Donna Wilson lambswool pillow
I have followed her work for years and on our trip to Europe earlier this year had a chance to add the badger to our collection. I am a huge advocate of purchasing locally made pieces, and these babies are designed and made in the UK.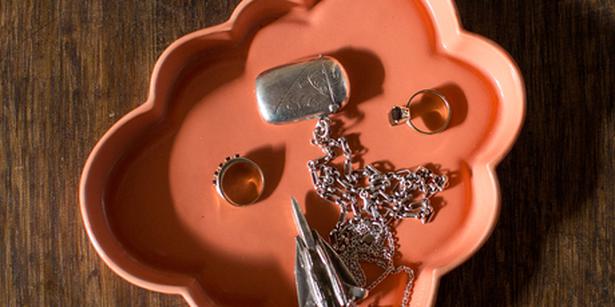 3. Jewellery collection
These pieces are very dear to my heart. The plane and smoky quartz ring were found at Wunderkammer (I could buy that entire store) while the antique flint box was a gift from my mother, and the ruby ring was passed down from my grandmother, Nancy.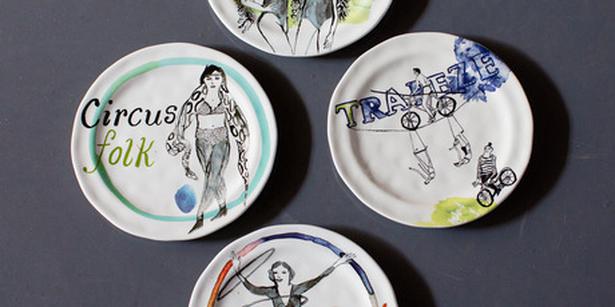 4. Hand-illustrated plates
I picked these up on my travels in the US. They have such a delightful personality. I try to eat my dinner off them most nights but Oli hates them because they are handwash only.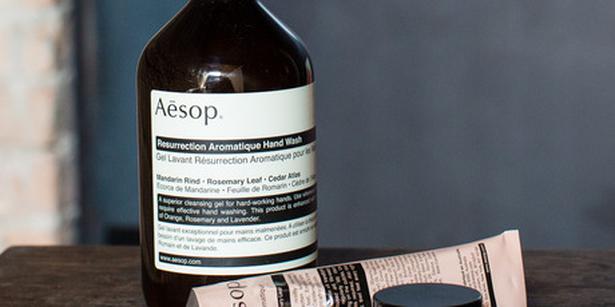 5. Aesop products
These are a bit of a luxury in our house. I absolutely love the spicy mandarin hand wash and the geranium body wash. If I could fill my house with these I would (and not just refill with the cheap stuff when it runs out.)
Share this: