How Meadowlark's Claire Hammon Celebrates Christmas
Flowers, Champagne and Mariah Carey get the Meadowlark designer in the Christmas spirit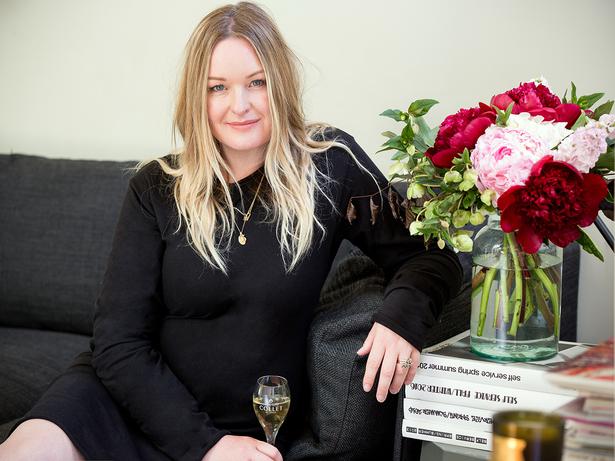 Wednesday Nov. 29, 2017
Festive entertaining tips
A house full of fresh flowers.
Opening gifts one person at a time and taking the time to appreciate each thing and the thought, rather than a ripping frenzy.
Phones turned off.
Keep it relaxed — it's already a hectic time of year so the more relaxed the better.
Always have a fridge full of Champagne.
Party essentials
For us, entertaining happens on our back deck so the first essential item is sunscreen. Good music playing. A pretty dress: Miss Crabb never fails. And a huge grazing platter.
Christmas playlist
Let's be honest, the night will always include Mariah Carey's Christmas album.
Christmas decorations
We tend to keep it super minimal with just a messy tree. We usually put a set of eyes in the tree to give it some personality.
Entertaining style
Very relaxed, I like people to just feel at home in our home. I do tend to have each course planned loosely so there is always a nice pace to things.
Favourite festive tipple
Champagne Collet.
Favourite pudding
Tiramisu, which I make for most family gatherings.
READ: 12 Boozy Dessert Recipes

Christmas Day essentials
Family.
I wear...
Usually, a pretty dress pared back with some statement earrings. My current favourites are the 'Violette' hoops from our latest collection, Liberty.
Real tree or fake? 
Real.
Once the table has been cleared
Usually food comas and some quiet time between lunch and dinner.
On Christmas Eve
Usually, negotiate whether we can open a present or not.
Christmas Day breakfast
We keep it light in preparation for the day. Muesli and banana with almond milk, maybe followed by a mimosa ...
Most memorable Christmas
They all have special memories but my favourite was when Greg's entire family was together. His family is huge, so it's unusual to have them all in the same room and it's a really nice vibe.
Share this:
More At Home / Features & Profiles