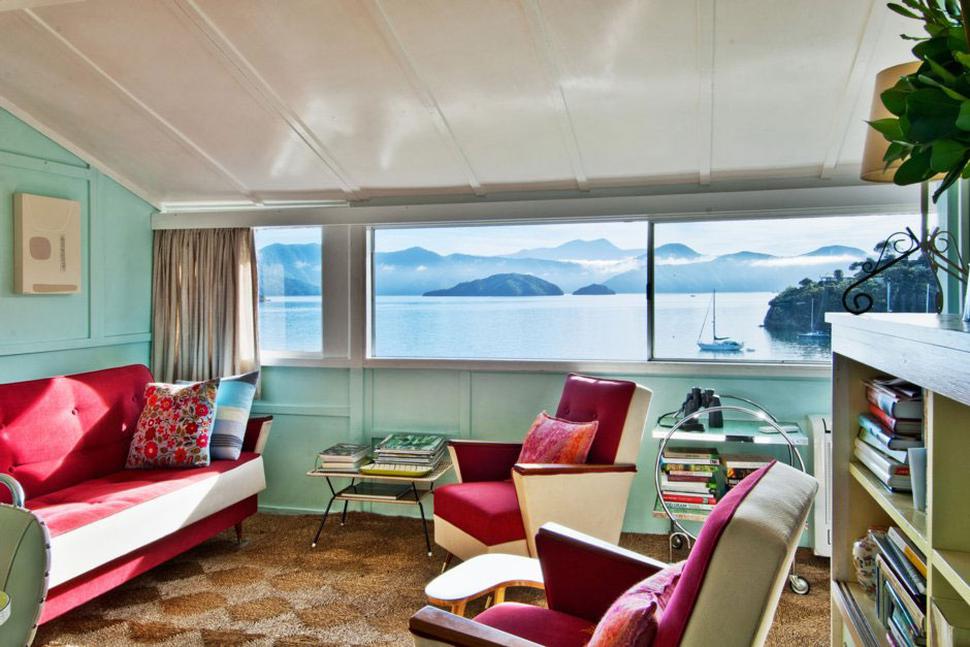 TBT: Classic Bach Decor
Appreciate the iconic designs found at a Kiwi bach this summer
Thursday Dec. 17, 2015
One of the joys of spending your holidays at a peeling, old bach is the chance to transport yourself to another decade. These Kiwi classics encapsulate a time when orange and brown was the preferred colour palette, and "locally made" was a given, not a luxury.
Whether the furniture is original, or you're using vintage tea towels and kitchen utensils, it's worth taking note of your surroundings if you rent or visit a bach this summer – there may be some true design classics.
In the kitchen, there are always a number of relics. At a place I often visit, you can still find dishwashing liquid in its 1950s packaging, and tins of fruit from the 1970s. The cupboards are stacked with Crown Lynn jugs, melamine plates, toastie pie makers, and Tupperware which is certainly not BPA-free. The Edmond's Cookery Book looks a little worse for wear, and there's even an original Sodastream and Butterfly camping oven which sits atop a gas stove for makeshift baking.
The lounge is a great place to spot iconic pieces as well. A formica table and pair of mid-century arm chairs (likely manufactured by New Zealand brand Don Furniture) are common finds. No doubt there'll be a sofa (which would be stylish if reupholstered) covered in scratchy yellow fabric, sheepskins loaded with sand on the floor, and plenty of woollen checked blankets in the cupboards. Those cupboards are fun to hunt through too, for vintage board games, beautifully-made backgammon and badminton sets, and old books, magazines and matchboxes.
In the shed, the tools and toys are often worthy of their own museum. Wide, wooden water skis and polystyrene surfboards, floral fringed umbrellas and multi-coloured string hammocks jostle for space alongside slowly fading loungers and striped canvas chairs, stacked up ready for use. Outside there may be a 1960s pastel-coloured caravan (with its own amazing interior) and a solid wooden picnic table, gradually rotting with the elements.
At the New Zealand Maritime Museum recently for the New Zealand Fashion Museum's exhibition At The Beach, I wandered into a room set up like a classic kiwi bach. Admiring the table and chairs, I realised that many time capsules like this still exist around the country; slices of living history. It only takes a scroll through Bookabach to discover these places, worth visiting for their decor alone. One couple in the Marlborough Sounds who rent out their bach (and are currently selling it) have taken the retro theme and run with it, with renovations which remain true to the original interior.
So appreciate those scratchy blankets this summer, cherish the old crockery and cracked cups. They are all a part of our history, and one day, as renovations edge them out, and generic nautical-themed mansions replace the humble bach, you might just miss them.
Share this:
More At Home / Features & Profiles