Favourite Things: Costume Designer Charlie Baptist
Costume designer Charlie Baptist uses the history and personalities of pieces to draw in audiences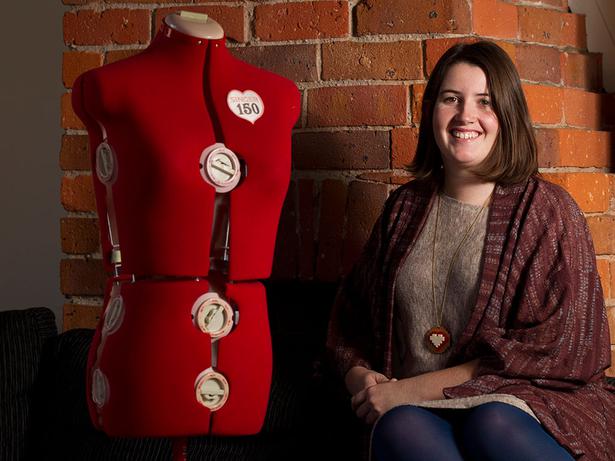 Thursday June 4, 2015
The story behind second-hand clothing — where it came from, who could have worn it, and why it was thrown away — sparked an interest in costume design for Charlie Baptist. To gain experience in the craft, the 23-year-old studied costume construction at Toi Whakaari in Wellington, where she learned tailoring, pattern-making, dyeing and distressing.
"I love the history behind each item of clothing, and how it influences the story and helps the audience engage. The costume influences their connection to the world around them with movement and status."
As the designer for Red Leap Theatre's production of Dust Pilgrim, Baptist found inspiration from websites such as Pinterest, collating images on the theme of magic realism and consulting with the director on how to develop the characters. Baptist said it was important to not only create beautiful costumes, but functional ones, made to last.
"A great costume is one that can last the season," says Baptist. "Only large productions like the opera and ballet can afford to have a small team of people who can do the mending and washing. In a small industry like New Zealand, the costume designer is expected to make and supply the costumes."

• Dust Pilgrim, Q Theatre from June 4. Tickets from qtheatre.co.nz

MY FAVOURITE THINGS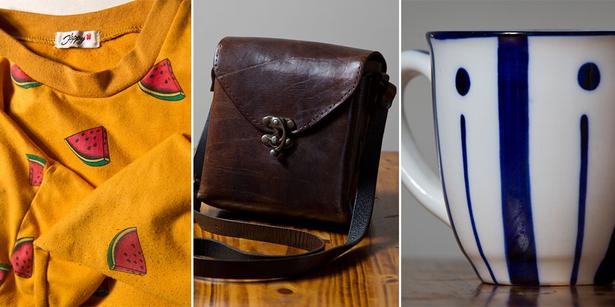 Mustard yellow jumper; Brown satchel; Blue and white mug. Pictures / Jason Oxenham.
1. Mustard yellow jumper
I bartered for this jumper at a tiny stall in Bangkok. I love the watermelon wedges and the colour. I can't help but be in a good mood when I wear it.
2. Brown satchel
This bag is handmade from buffalo leather and has an awesome clasp. I received it on Christmas Day from my boyfriend while we were in Thailand. He hid it in the bottom of his pack for two weeks while we explored Laos so that it was a surprise on the day.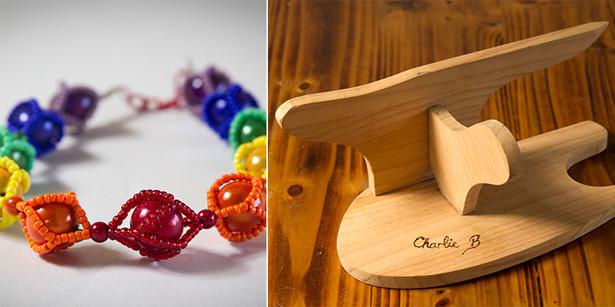 3. Blue and white mug
If I don't start my day drinking out of this cup, I just don't feel right. It's especially comforting when reading scripts or updated schedules for shows. It's from a New Zealand company called Petra Ceramics which used to be in Mt Eden.
4. Bead necklace
From Village Beads in Petone, a beautifully designed store with creative staff. I love pops of colour, especially now I have to wear all black at the side of the stage.
5. Tailor board
This is the coolest tool for pressing out corners for collars and lapels so they have a nice crisp edge. I was talking to my uncle about how I couldn't find one anywhere, so he made it for me which is amazing, considering I didn't know he was a handyman.
Share this:
More At Home / Features & Profiles