Favourite Things: Cris Roberts of Pearl
Cris Roberts of label Pearl appreciates that which stands the test of time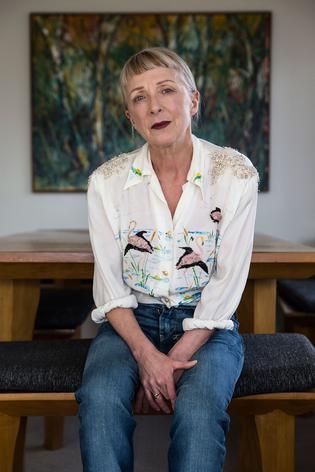 Stepping into Cris Roberts' boutique Pearl on Ponsonby Rd, it is almost hard to believe that she started out her career as a wire-woman in an electronics factory, with experience as a tour guide in Britain and a production repair mechanic at Ford Motors along the way. Eventually, she ended up at Zambesi as a bookkeeper where she spent 18 years, working her way up to general manager. Cris branched out in 2003 to establish Pearl, with the aim to offer women a personal approach.
"I'm influenced in my designs by all sorts of things, but I particularly love finding vintage pieces that inspire, and will often design on the spot when a client needs something we don't have."
Cris spends most days working in her store, helping customers and simultaneously designing garments, her workroom located conveniently above. Longevity is key, evident in both the pieces she creates and the most treasured objects from her home. "I hope to encourage more care for what we have rather than promote disposability. Our kettle is probably 50 years old, is stainless steel with a wooden handle. I love the fact that it has lasted, is still used and in mint condition."

MY FAVOURITE THINGS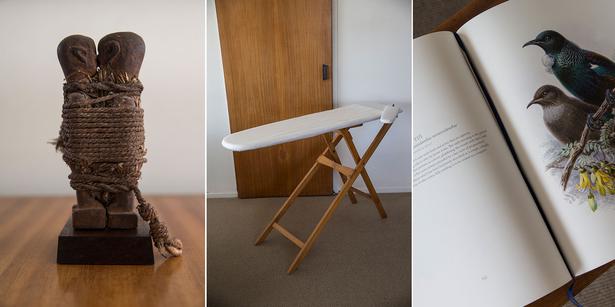 Vodun Fetish from Benin, West Africa; Vintage ironing board; Buller's Birds of New Zealand. Pictures / Guy Coombes.
1. Vodun Fetish from Benin, West Africa
My husband Peter bought it as an engagement present from a dealer in New York and we've been happily tied together ever since.
2. Vintage ironing board
I bought this beauty in Thames or thereabouts a few years ago. I enjoy ironing and this is such a beautifully constructed piece with the sleeve press attached. I love the fact that it's timber, stays steady and I can leave it set up in a room because I adore the look of it.
3. Buller's Birds of New Zealand
It's a beautiful book full of colourful and well-articulated illustrations by J.G. Keulemans. We lived in Waterview for almost a decade and we had many gluttonous tui in our garden, lots of pukeko wandering and foraging and statuesque grey herons standing in the aged pine trees. At night we would listen to the soulful sounds of the morepork.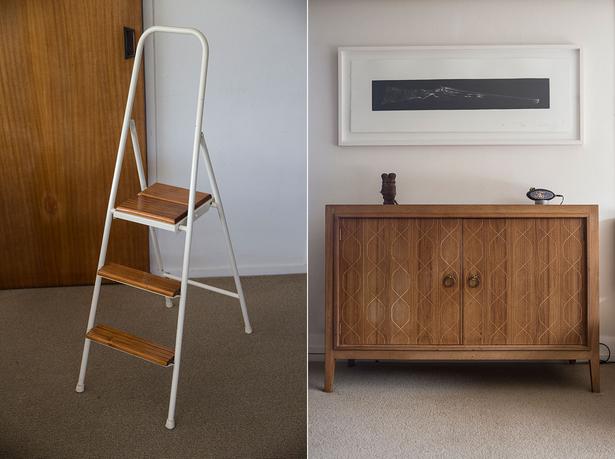 4. Ladder
We had need of a ladder, as lots of our cupboards were very high. David, Peter's father, had this in his garage — it was in a very rough condition. I thought it was a really sturdy functional design so I took it to Baird & White, where it was powder coated and the steps revarnished, restoring the ladder's original beauty.
5. Gordon Russell sideboard
Another piece from Peter's dad. He bought it new in the 1950s from Heal's in Tottenham Court Rd. I love that this is a really modern storage piece, with internal drawers and shelves that are great for our dining room. It's a well-known design classic, now apparently in a few museums around the world.
Share this: