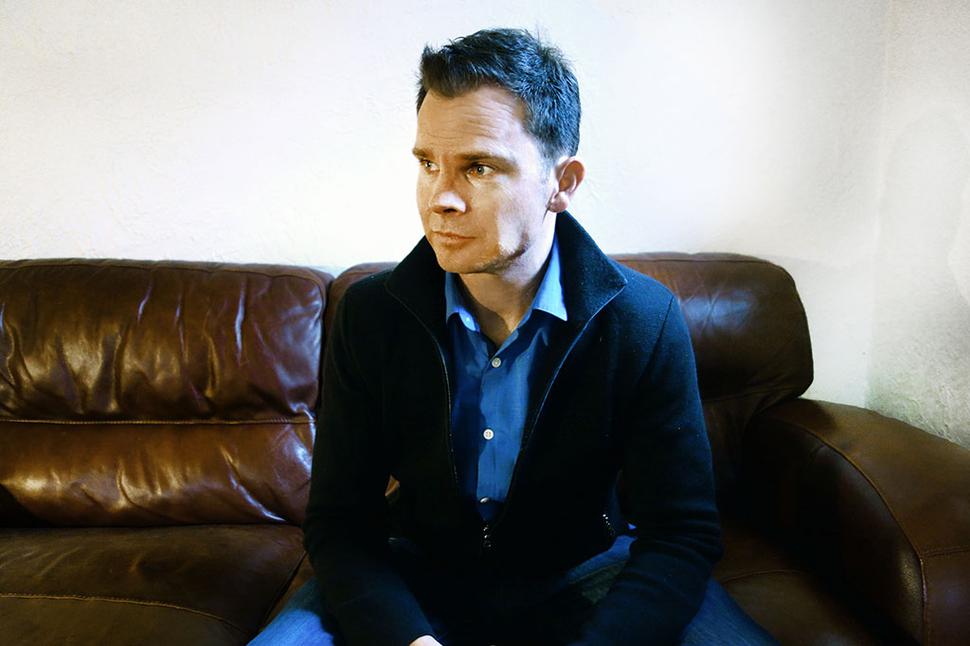 Favourite Things: Choreographer Simon Hoy
Simon Hoy is bringing his form of expression to Auckland next month
Thursday July 23, 2015
Simon Hoy's art isn't manifested through physical objects: he doesn't create sculptures, furniture or anything you can wear. As the choreographer for the Melbourne Ballet Company, Hoy expresses himself through movement.
"I feel I can articulate ideas and concepts through movement with more clarity than through any other form of communication.
"Dance and choreography gives physical expression to sound — whether it be music or the sound of a breath or the sound of rain or even in silence — there is always an underlying sense of rhythm."
The Melbourne local was accepted into the Australian Ballet School at 16, and after graduating moved overseas where he worked as a soloist, dancing with ballet companies in Austria, Germany, Denmark and the United States.
The techniques he learned during these years helped shape his own methods, which he has used to create 15 works for the Melbourne Ballet Company since 2007. One of his most recent works, Infinite Space, is coming to Auckland next month.
"I had the good fortune to work with some of the most influential choreographers of our time and since then have spent many years developing and refining my own unique language of dance. Making dance certainly isn't for all dancers, but for me there are certainly many similar motivations."
To create his works, Hoy uses design as a sense of structure and solidarity. "In a performance, everything is based on design and architecture — the movement, the costumes, the sets and composition. Effective design essentially integrates the movement and composition. Without it, it would be a bit like a painter having only two colours to choose from."

• Infinite Space, performed by the Melbourne Ballet Company, Bruce Mason Theatre, Takapuna, August 20 and 21.

MY FAVOURITE THINGS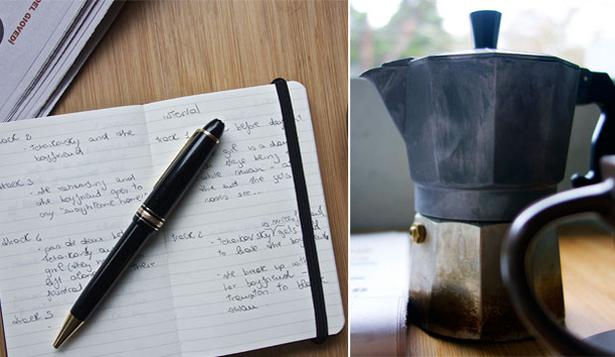 Mont Blanc pen; Italian coffee maker. Pictures / Supplied.
1. Mont Blanc pen
I was given my Mont Blanc pen as a gift around 10 years ago. It has become something of a good-luck charm and I've always got it with me. When I create ballets I make endless notes — whether I'm sitting on a plane listening to music, in a production meeting or giving corrections on stage. Mont Blanc is Swiss made and, typical of anything Swiss, it is crafted to perfection — an absolute work of art. I almost feel naked if I don't have this pen on me.
2. Italian coffee maker
In the past three years this small coffee maker has travelled the world with me. My girlfriend is Italian and we met in Switzerland three years ago. We live in St Gallen, Switzerland from September to December each year to work on an annual production. This coffee maker has come on every tour over the past few years and the coffee it produces is delicious.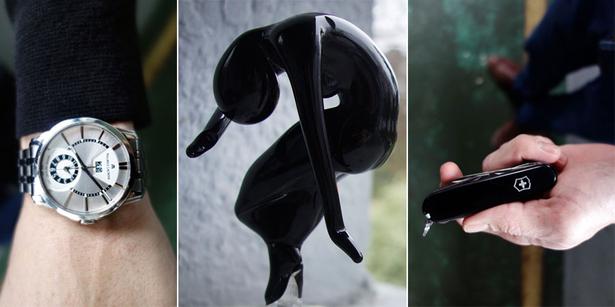 3. Maurice Lacroix watch
In 2010 I was awarded the MBC Spirit Of The Arts Award for my work on Infinite Space. This award was sponsored by Maurice Lacroix and I received this stunning watch. I absolutely love watches — Maurice Lacroix is a Swiss brand and the attention to detail is legendary. It's an automatic watch and quite heavy. I love the design — it's steeped in tradition but also embraces a strong sense of innovation.
4. Sculpture of a dancer in glass
Several years ago a friend visited Venice and brought me back this beautiful glass sculpture. I'm sorry to say that I do not know much about the artist but I have stared at this figure for hours at a time — it is incredible how the artist managed to capture the energy and expression of movement in this way. Every time I look at the piece it seems to be in a different position. It also travels with me wherever I go.
5. Swiss Army Knife
I clearly love Swiss design and I have to mention my Swiss Army Knife. I bought mine in St Gallen, Switzerland. I chose the classic Victorinox Explorer — it has 13 tools and I take it everywhere and it is used often. Every soldier in the Swiss Army is still issued one of these knives and, like all Swiss design, it is perfectly crafted and brilliantly functional.
Share this: