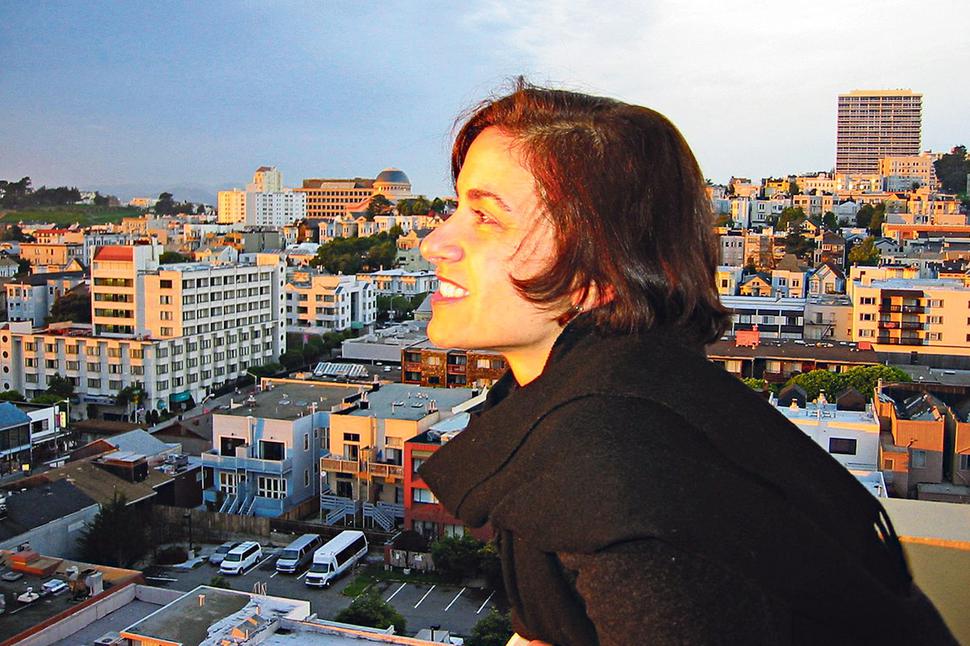 Renowned Design Critic Allison Arieff Is Bringing Her Expertise To New Zealand
Allison Arieff is one of the world's most respected design critics. Next week she's coming to Auckland to talk about how to make cities better
Thursday Sept. 13, 2018
Design critic Allison Arieff talks fast. She thinks fast. She's probably the kind of person who walks fast, not least because her schedule is so packed that she has to. This is somewhat ironic, given that her work is in the lumberingly slow field of city planning and urban change. "People say to me, 'What have you been working on?' And I'll say, 'Well, we just opened a park that we started work on in 1985'," she says with a laugh.
As editorial director for the San Francisco Bay Area Planning and Urban Research Association (more snappily known as SPUR), it's her job to get people positively engaged with the city they live in — which can be difficult when so much urban change is a drawn-out process of consultation, consenting, planning behind closed doors and often years-long construction.
READ: The Winning Architecture of Fearon Hay
More than that, people often engage in a negative way, reacting against change that they don't want, rather than embracing its positive possibilities. "It's Nimbyism [Not In My Back Yard]," she says. "People like their street the way it is and they don't want any change. Like, "Oh, you want to take away my parking? Oh, you want to build a multi-housing building in my single-housing neighbourhood? That's going to affect my property values.' People are very reactive on these issues."
What Allison is interested in is "helping people find the gateway to caring about the whole system and how it relates". "I had a conversation the other day with someone who had taken a new job. He was saying, 'This new job is really close to my house, so I just take the bus and it's really great.' Just the fact of his changing jobs meant he could have a new perspective on transportation and his neighbourhood, and how convenient it had become for him."
READ: 6 Simple Principles To Consider For An Eco-Friendly Home
She's particularly a fan of direct, short-turnaround projects that help people engage with their neighbourhoods in a new and positive way — pop-up shipping-container parks, signage that gives context to the local area, such as where famous locals lived or the sites of historic events, and markers of a neighbourhood's character, like the rainbow-painted pedestrian crossings in the historically LGBT-friendly Castro district of San Francisco.
"How do you figure out ways that people can have a more direct experience of their city?" she asks. "It's easy to not appreciate how much easier and more pleasant that can make your life. I'm always looking for more compelling ways to tell that story."
READ: Inside The Award-Winning Campbell Courtyard House In Freemans Bay
If anyone's equipped to tell the story in a compelling way, it's Allison. As a founding editor of Dwell magazine, she introduced the world to the concept of "nice Modernism" — clean-lined, light-filled homes that were aspirational and approachable, with their owners photographed pottering around in the course of their daily lives rather than posed stiffly on a couch. Dwell also took an interest in the wider context of urban living, which ultimately became Allison's centre of interest.
"We were always looking to get beyond just the house," she says. "At some point I came to realise, 'Yeah, modern architecture is great and these houses are wonderful for their residents, but how do you come to think of architecture beyond the single object, on the scale of the street and the city?'"
READ: New Zealand at the Venice Architecture Biennale
Next week, Allison arrives in New Zealand to talk about some of the big issues currently occupying urbanists, in the Ian Athfield Memorial Lecture for the New Zealand Festival of Architecture. She'll be touching on a range of topics — many of which she's written about in her regular design column for The New York Times — including the effects of autonomous vehicles on cities, the possibilities of pre-fab building, sustainability, lessons that can be learned from the mistakes of Silicon Valley, how to address lack-of-housing issues, transportation structures.
"I'm very interested in issues of inclusive design," she says. "I'm interested in the increasing privatisation of public space and what that means for the public realm. Yesterday I read the term "poor consumers" — like, how do you deal with the issue of people who are not in a city to buy things? Cities are not set up for populations who are not there to buy things, because so many of our cities are designed around consumerism."
READ: Ken Crosson's Award-Winning Red House
One of the big keys to a great city is walkability, she says. (An area where Auckland faces considerable challenges.) "Cities are facing super-interesting challenges about what it's like to walk down the street," she says. "Retail is changing, so much shopping is done online, so much food is being delivered, alcohol, mattresses, razors, whatever. I don't think we have reached the full effects of what that looks like. Theoretically you could construct a reality for yourself where you never have to leave the house and interact with your city.
That's a shame, because although aspects of human interaction and movement through a city can be frustrating (think: waiting in lines, traffic flows in popular spaces), there's a huge value in building human interactions into daily life to create communities.
READ: See Inside the Iconic Seymour Apartments, St Marys Bay
"I do really appreciate the fact that I've known the woman who works at the bakery on the corner since my daughter was a baby. I find having neighbourhoods scaled so that you have familiar faces, the fact that you could walk to your necessities of the week — that's what I think makes city living really great."
• Allison Arieff will present the Ian Athfield Memorial Lecture series in Auckland, Wellington and Queenstown during the New Zealand Festival of Architecture, September 14-23. Visit NZIA.org for full details of the festival programme.
Share this:
More At Home / Architecture