According to Type: Design Director Zoe Ikin
The nitty-gritty aspects of design are Zoe Ikin's life
Saturday April 1, 2017
Zoe Ikin is in the business of going un-noticed. "Graphics are not meant to get in the way of communication," says the design director at Alt Group, the Auckland design agency that has been called a "super power of creativity".
It's a contrarian thought because, such is the 30-year-old's immersion in her craft that she cannot help but notice. "It sounds wanky but we build our image by what we wear and all the stuff around us, so yes I notice everything."
The daughter of architect and furniture designer Humphrey Ikin, Zoe grew up with a healthy respect for the prototype and one-off pieces that very often entered their lives, and stayed forever. Now that her parents have moved to the Kaipara to farm — "the fences and gates are meticulous. Dad designs every detail" — she and her partner, fellow designer Sam Trustrum, live in Kingsland, with a collection of her dad's furniture. Which means Zoe's had first-hand involvement with several items in the home, including the dining table made from tanekaha (a coniferous native). "Mum, my two sisters and I would help Dad in the workshop, especially during 'glue ups' when a piece had to come together quite quickly."
READ: New Zealand at the Venice Architecture Biennale
Although she learned to value the physical process, Zoe says she is too impatient to be an architect: "I like the quick turnaround of graphic design". Nevertheless on joining Alt Group six years ago, she soon realised her potential lay in the "doing" rather than conceptualising. "I'm still a craft person," she says. "My focus is on properly set type, images, layout and digital execution."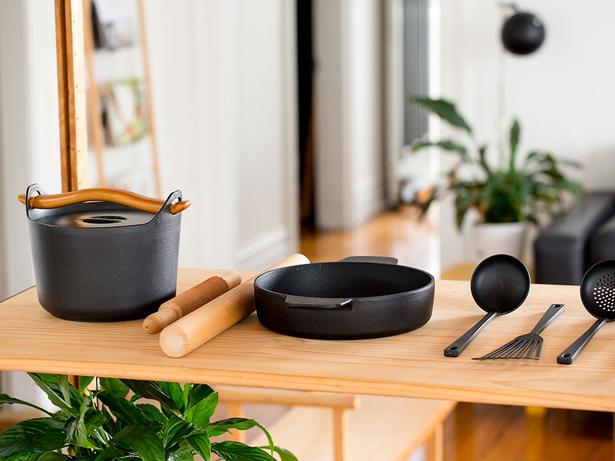 Zoe has scooped her fair share of awards over the years, including multiple Gold Pins at the New Zealand Best Design Awards and internationally, and has had the privilege of working with household names such as NZ Opera and Fisher & Paykel where a shift in perception was on the cards for this home-grown business.
Alt helped move the appliance company from a commodity supplier to a premium player. "When we first came on board, they had the world-leading technology but the 'cupboards were bare'," Zoe explains. By which she means the photography was inconsistent and incomplete, as was the typographic standard and brand messaging.
The self-confessed typography geek was happy to change that. "Typography talks in a certain tone; it helps copy and imagery tell a story in meaningful way." Subtle tweaks to kerning and leading are also important. "If you saw some Apple copy on a billboard, even without the logo, you'd be able to recognise it."
Zoe's love of typography spilled over into a personal endeavour: hand-soldered silver letter brooches. "It was fun but ended up being too much work and I made no money." Another labour of love is Studio Magazine, an ongoing project with Sam and Clem Devine that explores creative workplaces around the world. "That idea was born at an after-party for Semi-Permanent and was really an excuse to get inside other people's studios."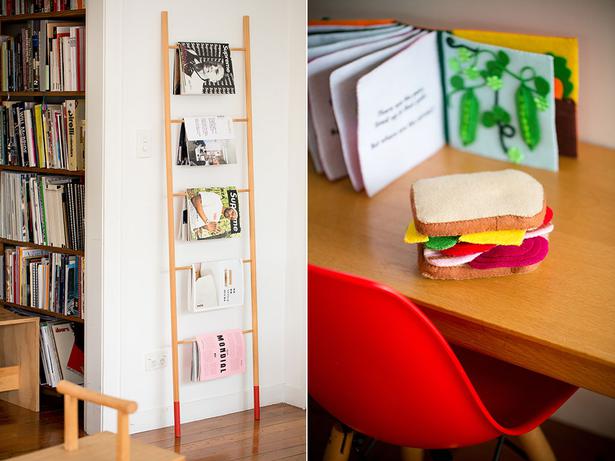 That is exactly what the emerging designer did when Alt sponsored her on a three-month working sabbatical to VSA Partners in Chicago, an American agency that counts Harley Davidson, M.A.C Cosmetics and Converse among its clients.
Being exposed to a different visual style and immersed in the culture was an epiphany. American design is either rooted in history, with references to woodblock type or layered texture, or future focused and digital with a visual emphasis on gradients and transparencies.
READ: Why Wicker is Cool Again
Returning to the New Zealand context was exhilarating. "If we design a beer label, we can choose to make it feel 'Midwest' or feel like a piece of refined Swiss design. As Kiwis, we are so outward looking. There's great freedom in that."
Forging an identity for a brand is a weighty responsibility and Zoe feels it keenly in her current assignment, branding Pacific Gardens in Manukau, a large-scale housing development. "It's a whole new suburb and, while we want to give it identity, a sense of place, we don't want it to feel gated. It needs to be aspirational but not out of reach."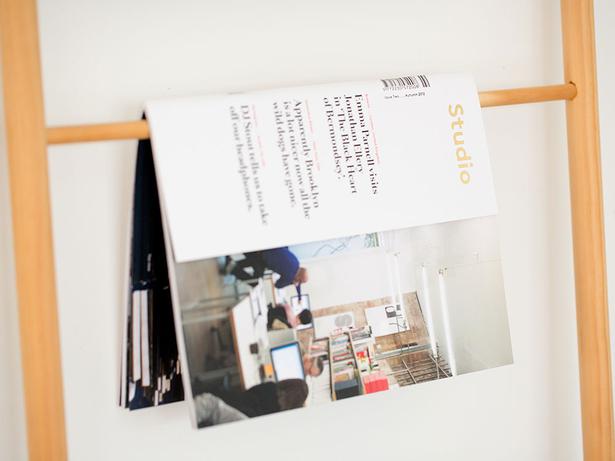 Apart from marketing collateral including developing a logo, Alt Group has, as is their way, become involved in a broader sense. They've designed the building that will showcase the terraces and apartments, even making suggestions on the type of hospitality required to do the job well. And they will design elements such as door numbers and directions signs to maintain continuity.
Is this not all a little contrived?
"A reliable experience instils faith," argues Zoe. "It's good for the client and good for the customer." If that means controlling the whole shebang, from coffee cups to uniform and the on-line engagement, they make no apologies.
Not surprising then that this discipline flows through to her after-hours: Zoe and Sam's wedding was in the design stages for six months. In the evenings, once the couple's 2-year-old daughter Mia was tucked up, she'd get busy. "I never watch TV and I can't really switch off," she says.
Apart from the usual bridal decisions, Zoe stencilled street signs so that guests didn't get lost en route, made 120m of scalloped bunting, foraged for flowers and dried grasses with her mum and sewed linen aprons for the caterers. The event was a sequenced "slow reveal" from the ceremony at a tiny iconic church on the hill to the reception in a woolshed on her parents' farm.
As it turned out, getting married to the person who "doesn't think I'm crazy when I obsess over detail" was the perfect opportunity for expression. "I don't just love design, I live it."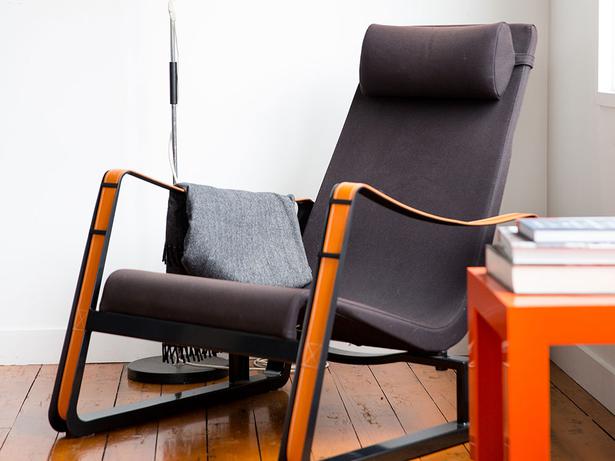 ZOE'S FAVOURITE THINGS
1. Dining Chair by Humphrey Ikin
"My dad designed and made this chair in 1986 so it's hosted dinner conversations for as long as I can remember."

2. A Cite Chair (pictured above)
"I bought this in Chicago. It's a classic reading chair designed by Jean Prouve. It's the complete antithesis of a La-Z-boy and proves that you don't need visual density to offer comfort."

3. Muji Homewares
"It's a collection of everyday objects designed in Japan. They're beautiful and so accessible and it's sad that we have no equivalent here. I even got a friend to send me a Muji kettle over from London."
Share this:
More At Home / Features & Profiles