Design Files: Emma Fox Derwin
Studio Emma Fox is exploring new directions in flat-pack furniture from Wellington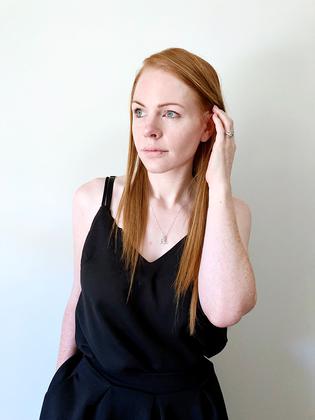 Emma Fox Derwin describes motherhood as "a bomb going off" in her life.
When her second child was born — in a difficult birth that took considerable recovery — Fox Derwin was working with her husband Nigel Groom on their successful brand Well-Groomed Fox.
"When you become a mother, everything changes," she says. "You question everything about who you are and what you want. I started wanting to do my own stuff and have my own voice as a designer."
From their rural location in Ohariu Valley, just outside Wellington, she has established her own practice, Studio Emma Fox, where she is exploring new directions in flat-pack furniture as part of her PhD through Lund University in Sweden.
READ: Artist to Watch: Hugo Koha Lindsay
The first piece she created was the award-winning Cloak Cabinet, an elegant low storage cabinet that can be assembled intuitively without tools.
Its striking key feature is the Yves Klein-blue Kvadrat wool composite "cloak" that magnetically wraps around the cabinet in place of doors and hard sides.
Emma says she was drawn by the beautiful colour and feel of the textile. "It's really fantastic quality and that's one of the aspects of flatpack I wanted to investigate."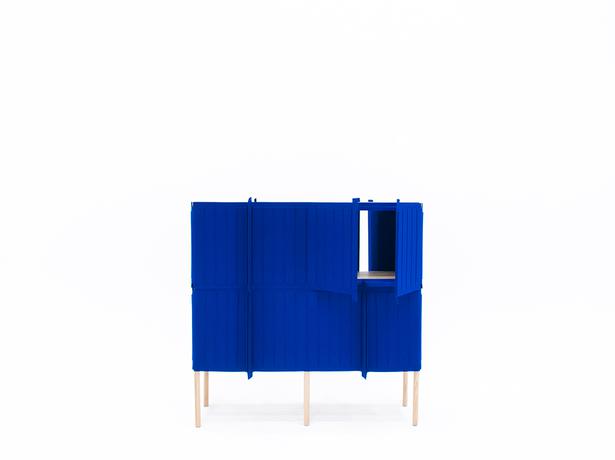 Emma's award-winning Cloak Cabinet, an elegant low storage cabinet that can be assembled intuitively without tools. Picture / Supplied

Since the launch of the piece, Emma has released shelving unit and console iterations, each of which is currently handmade.

Her next project is a flat-pack sofa, again in collaboration with Kvadrat, which she hopes to launch at London Design Week or next year's Milan Furniture Fair.

"There's also a project that I've been working on for a coffee company that I can't talk about just yet, but it has been really cool and challenging," she says.

• Visit Studioemmafox.com
Share this:
More At Home / Features & Profiles