Simple Ways to Refresh Your Home
Eleanor Ozich shares a few low-cost ideas to change your living space for the better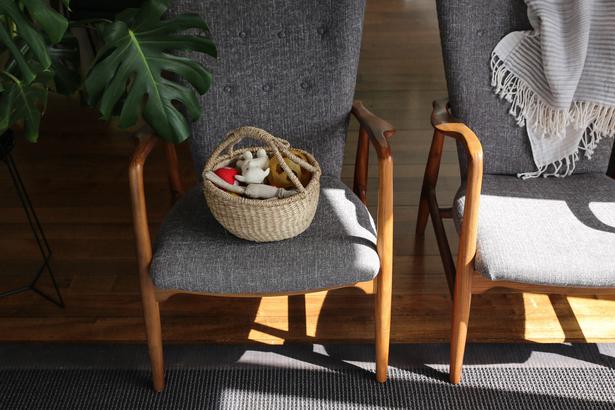 Thursday Feb. 2, 2017
How you keep your home, is essentially, how you choose to live. It should be a place that tells your story, and celebrates your day-to-day life. No matter how seemingly 'finished' your decor might be, an inspiring sense of change in your home is always welcome.
The more you enjoy your home, the more you'll take care of it. Instead of allowing mess to accumulate on your kitchen bench, you might feel inspired to declutter and create a pleasing arrangement in its place, or instead of leaving piles of laundry in the corner of the living room, you'll fold it nicely and put it away.
Whether you live in a house that you own or a small rented apartment, here are a few simple and low-cost ideas that will instantly refresh your home, and help you to fall in love with your surroundings.
READ: Simple Decluttering Tips
1. There's a simple, yet surprisingly effective feng shui method that can help to create positive energy - all you have to do is move 27 things. For example, beautify a shelf by placing a few items you'd like to admire each day, or clear an area of clutter and donate items to those in need. It's the little, thoughtful changes that cultivate a sense of harmony and calm around you. You might even notice a new love and appreciation for the things you own, I certainly do.
2. A natural woven basket used for storage can bring a certain texture to your home, as will pillows and throws. I like to soften each room by having fabrics and items that have texture, creating cosiness and warmth. 
3. The simple act of cleaning windows and mirrors can create a lighter and brighter home. While you're at it, you might as well wipe down any light fixtures, lamps and table tops. These areas can often accumulate quite a bit of dust and grime, making a noticeable difference when cleaned. 
4. Sometimes all a room needs is a pop of colour. If you feel like your home seems a little dull, or that something is missing, a floral arrangement or a few sprigs of foliage should do the trick. This could be a single, large leaf in a vase, or perhaps a few stems of bright flowers can add a lovely touch. Nature is one of the easiest ways to bring your space to life.
5. Introduce a houseplant or two. Not only are indoor plants beautiful and mood-enhancing, they are also nature's way of helping to refresh the air, continually working to exchange carbon dioxide for oxygen. Some plants can also remove toxins that can be found within the home. If you already care for a few plants, you could also try moving them around to refresh your space.
6. Make the most of the summer season, and launder your soft furnishings. This simple process can give your whole place a lift, leaving a fresh and clean feeling. Pillow covers, curtains and smaller rugs are an example. By allowing them to dry outside, the sun will naturally whiten them. Once you've pinned them on the line, take a moment to appreciate your handywork and enjoy a sparkling lemonade on the deck while they dry in the warm breeze.
Share this: