Embrace nature at home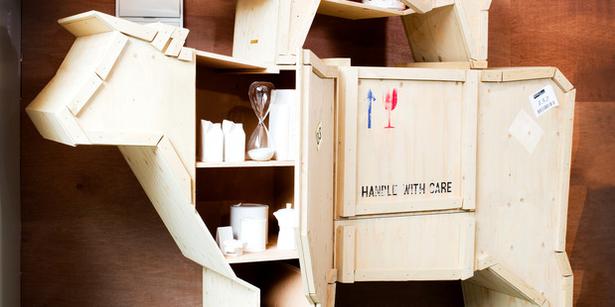 Thursday Aug. 15, 2013
Italian designer Marcantonio Raimondi Malerba says he likes to keep nature around him in his work. Bring on the farmyard, we say!
Quirky, like much of the furniture he designs, the individual pieces in this Sending Animals trio for Seletti are as useful as they are appealing and fun. The life-size cow, pig and goose storage units have just gone into production and are made from wooden shipping crates, which, we guess, are what gave rise to the name of the range.
Dinnerware, glasses and much more are easily stored in the cow, $7995, which features three cupboards, one drawer and a drop door. A pig, $1995, has three cupboards and the baby of the range, the goose, $995, would make a great bedside or coffee table. Each is wide enough to accommodate other items, such as lamps, on top.
Then again, why not really embrace nature and stack them, as we have done. One thing's for certain: no one will be stuck for conversation with one of these in the room. 
Available from Seletti Boutique, Newmarket, ph (09) 524 7408 or see www.selettiboutique.com
Share this: