Illustrator Evie Kemp's Bedside Table
Bold use of pattern, colour and texture in Evie Kemp's illustrations are reflected in her bedside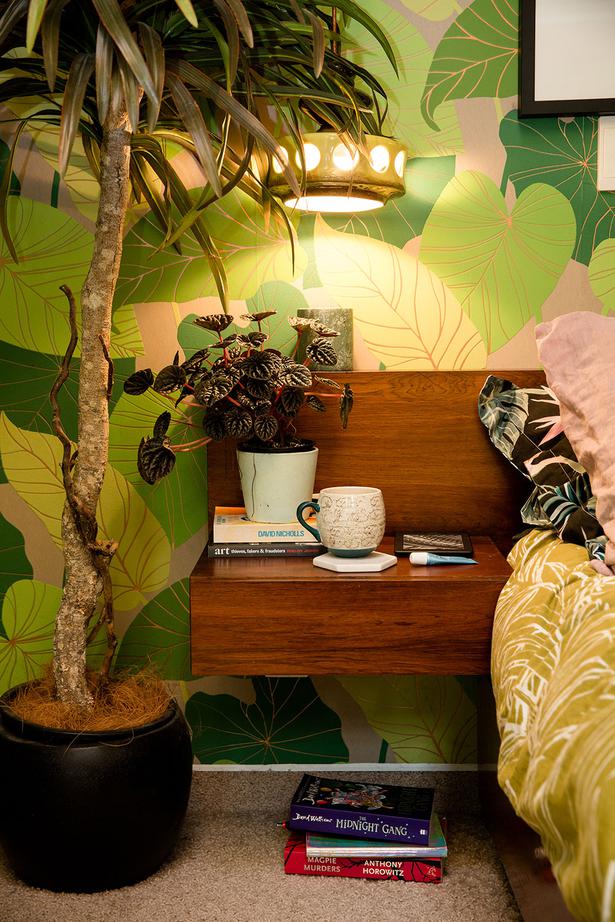 Wednesday June 28, 2017
Headboard: The table itself is the special part for me. It's a floating rosewood headboard designed by Rudi Schwarz for the Christchurch store Whitmore's Arti Domo back in the 60s. It's quite understated (especially against the wallpaper) but it's my favourite piece of furniture.
Essentials: I always have a few books on the go, a scented candle, a plant on rotation and lip balm. Plus, plenty of allergy sprays hidden in the drawer; we share the bed with Eddie the cat.
Not included: I wish I didn't sleep with my phone next to me but that's a habit I can't break. I'm pretty good about not letting 'stuff' pile up there though, unlike the kitchen. It's important to me to not feel too cluttered.
Share this: