SPONSORED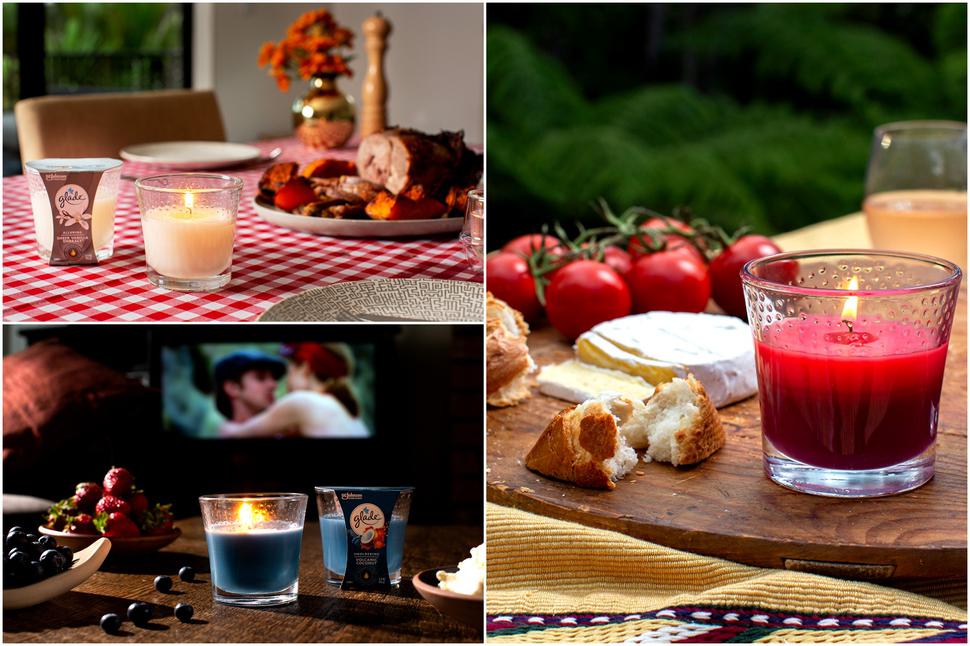 Fall In Love With Romantic Scents From Glade And Find Date-Night Inspiration
These three candles help set the scene for romance this Valentine's Day
Tuesday Feb. 2, 2021
Whether you're in the mood for love, or just want to add an air of romance to your home, the evocative scents of the Glade® candle range provide an alluring backdrop of fragrance for your domestic environment.
Harnessing essential oils, Glade candles can play a role in creating the perfect environment this Valentine's Day — helping to conjure romantic memories and setting the scene for seduction. They can also be deployed for spontaneous seduction, as the candles are designed to fill a room with scent quickly.
With a diverse range of fragrances on offer, Glade candles offer ample inspiration for curating the perfect date night in the comfort of your own home, and creating special moments with someone you love.
Enjoy A Ripe And Romantic Garden Moment
The fruity scent of Glade's Radiant Berries and Wild Raspberry calls for taking romance outdoors. Light this candle and let the fresh, vibrant fragrances of plum, strawberries and magnolia drift amongst the garden.
With a picnic blanket spread on the lawn and the afternoon sun providing golden light, a familiar setting becomes thoroughly romantic. Enjoy some indulgent food — like plump tomatoes and rich cheese — as a simple yet sensual treat to enjoy al fresco.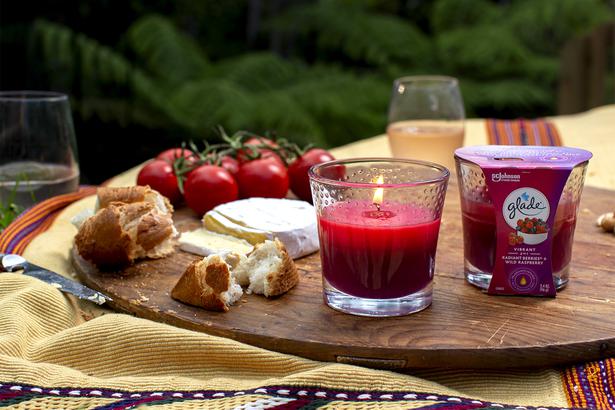 Create A Tropical Escape
Transport yourself to a holiday in a tropical climate with an evening inspired by Glade's Volcanic Coconut jar candle. Light the wick ahead of time and let the scent fill the room with notes of pineapple and peach, alongside notes of sea minerals, smoky embers and romantic musk that complete the fragrance.
Draw on the candles scent notes to create a tropical dessert (perhaps a peach and coconut cake, or a creamy rice pudding topped with pineapple and a pinch of salt) and settle in for an evening of cinematic delight. Watch a romantic comedy, or an indie film by an upcoming director — something that's a warm and uplifting watch.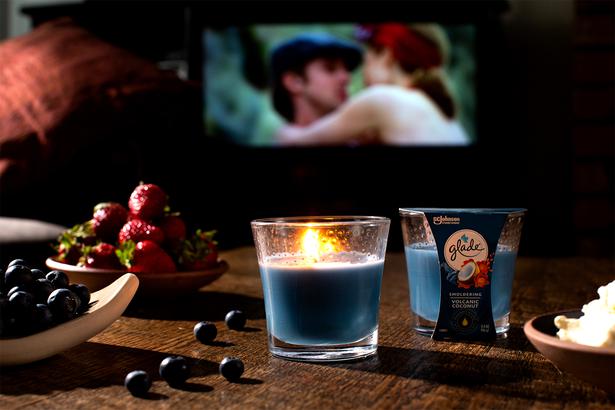 Move To Some Music
The elegant fragrance of the Sheer Vanilla Embrace candle by Glade is classically romantic, it features the sweetness of vanilla and florals like orchid and lily of the valley. The spicy warmth of sandalwood and tamarind foster a scene of closeness and intimacy.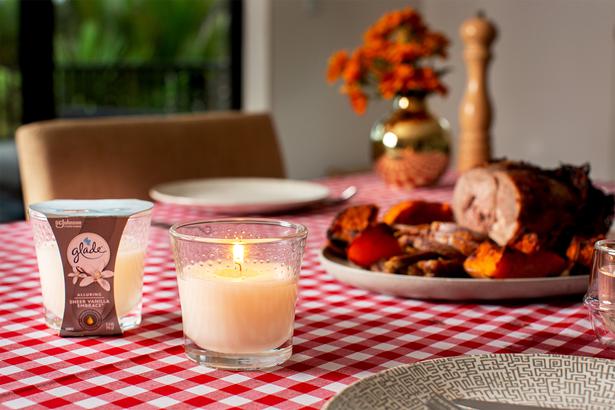 Find inspiration in this fragrance and create a romantic dancefloor of your own at home. Clear the living room, light a candle, dim the lights, then put on music and take your loved one for a turn around the dance floor.
Explore the wide, wonderful range of Glade candles now, available at all leading supermarkets; discover more on Glade.com.
Share this: