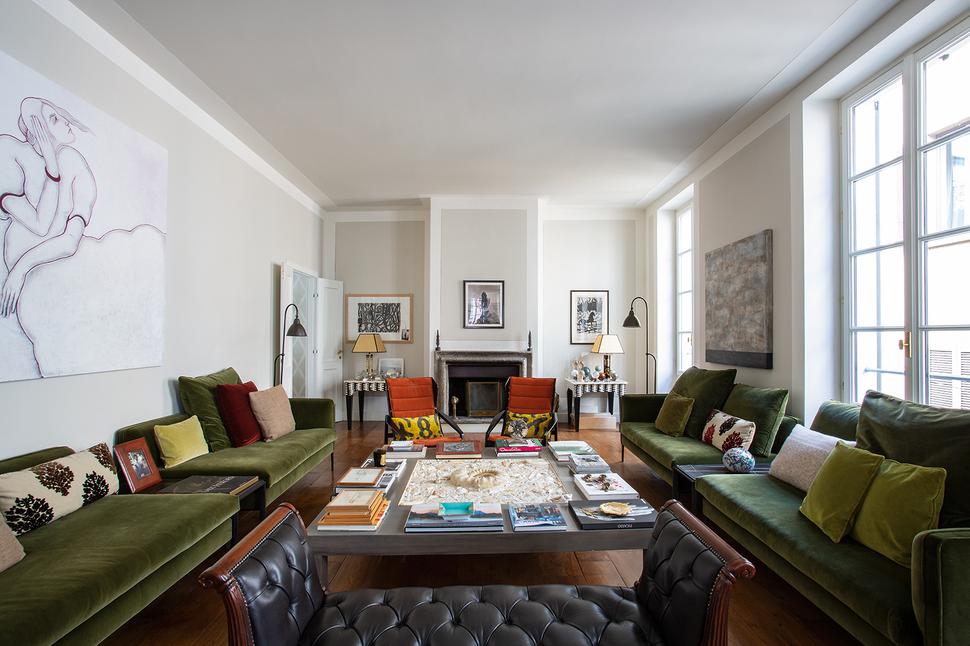 Inside Fashion Designer Marta Ferri's Modern Milanese Home & Atelier
In an extract from 'A Room of Her Own,' the atelier owner is ever-charmed by colour, in clothes as in couches
Tuesday July 27, 2021
Milan-based fashion designer Marta Ferri not only embodies modern Milanese style herself but offers her clients made-to-measure dresses, coats, pants and gowns that marry old-world style with a future-forward attitude.
Her creations are known for their unique patterns and colours, though her own childhood wardrobe was surprisingly devoid of both. Her mother, Barbara Frua De Angeli, a respected rug and interior designer who possesses the understated personal style typical of many Milanese women, enforced a preference for monochromatic or muted tones with few patterns.
READ: This New Family Home In Acacia Bay Floats Above Lake Taupo
In contrast, the interior of Marta's childhood home in Milan was rich in vibrant colours and textures. Barbara used her considerable aesthetic skills to tell visual stories in each room, paying particular attention to the employment of light and shadow as tools to establish specific moods.
Despite providing little freedom for the young Marta to select her own clothes, Barbara encouraged her to decorate her bedroom however she pleased. Marta still treasures her early memories of choosing her first wallpaper, which featured a green vine pattern.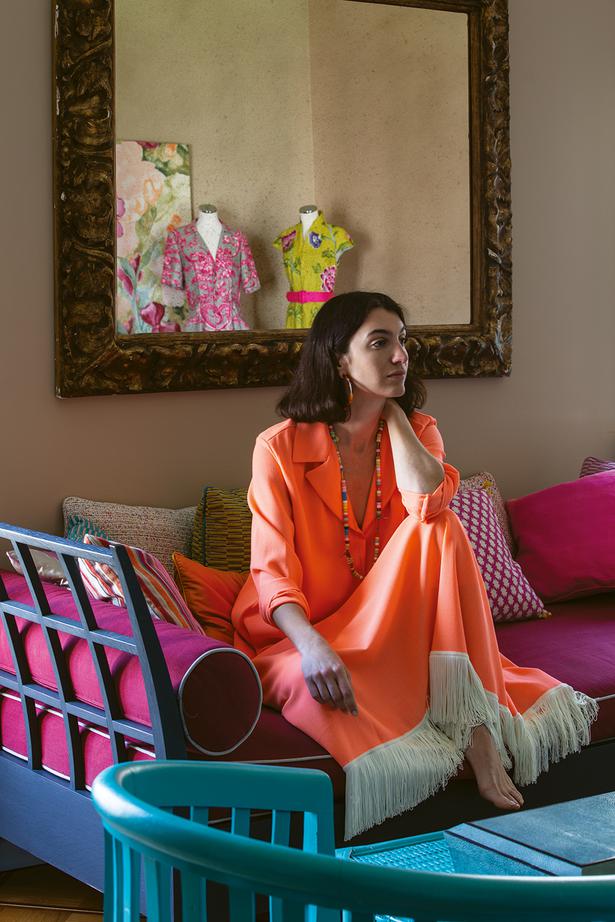 When Marta was four, a new annual rhythm was established where she would spend school terms with her mother in Milan and holiday periods with her father, Fabrizio Ferri, a globally renowned photographer who is also a composer, author, set designer and film director, either in New York or roaming the world.
When she was with her father, different rules applied: 'With him I was free to choose whatever I wanted to wear, so it was like a bomb of colour. I remember going to the mall and choosing brightly coloured towels and bathers, then travelling around the desert with him in a motor home where he was shooting on location, wearing bright colours and sunglasses and drinking Coca-Cola through a straw. I felt like I was in paradise.'
In 1991, when Marta was seven, her father established Industria in New York City's West Village. Modelled on a thriving business he had founded in Milan in the 1980s, it contained a series of large studios for hire along with equipment, post-production facilities, staff capable of handling every aspect of a photographic shoot, and a casual Italian eatery.
It soon became the leading full-service studio facility in Manhattan, attracting photographers such as Annie Leibovitz and Peter Lindbergh, and clients including Gucci and Louis Vuitton.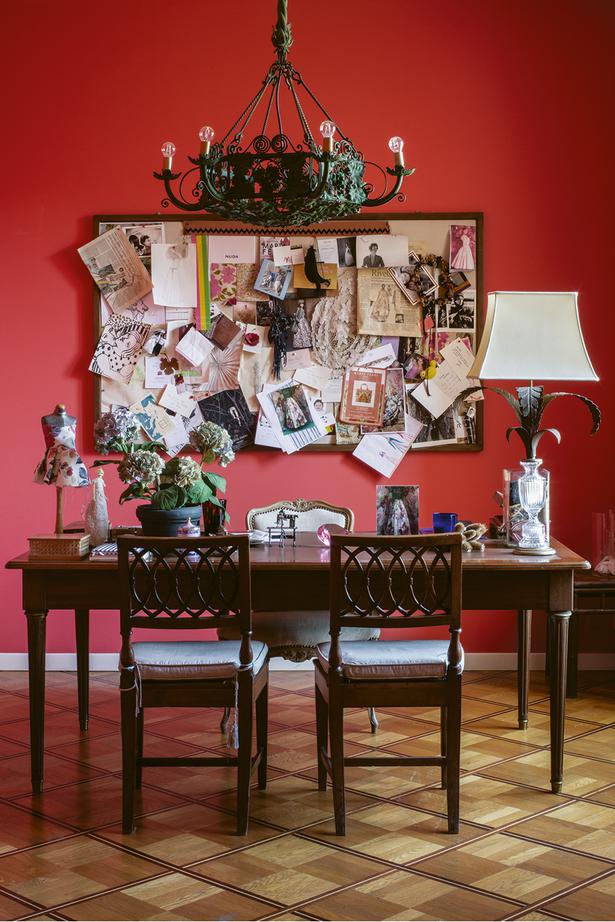 After finishing high school, Marta worked in a Milanese fabric boutique for a year, before relocating to New York where she was offered a job at Industria. Although she was the daughter of the owner, Marta was required to earn her stripes through self-discipline and hard work, like all the other staff, working as an assistant, set designer, photo retoucher and producer.
During her time in the United States, Marta started dating her future husband, Carlo Borromeo, who was studying in San Francisco at the time. Despite their budding romance, however, Marta applied for a job at Prada and at the age of twenty-four began travelling the world as part of its visual merchandising team.
READ: 10 Lively Ways To Bring Colour Into Your Home
After eighteen months on the road, Marta was ready to explore her long-held dream of working for herself. She planned to become a jewellery designer, and having had some wonderful experiences with Carlo in Argentina, where his family had a home, they decided to start there, each quitting their jobs.
However, it wasn't to be. With the encouragement of her future mother-in-law, Paola Marzotto, Marta had been designing her own clothes to wear at events and women had begun inquiring about her designs. Marta convinced Carlo they should stay in Milan after all, so she could establish her own fashion label.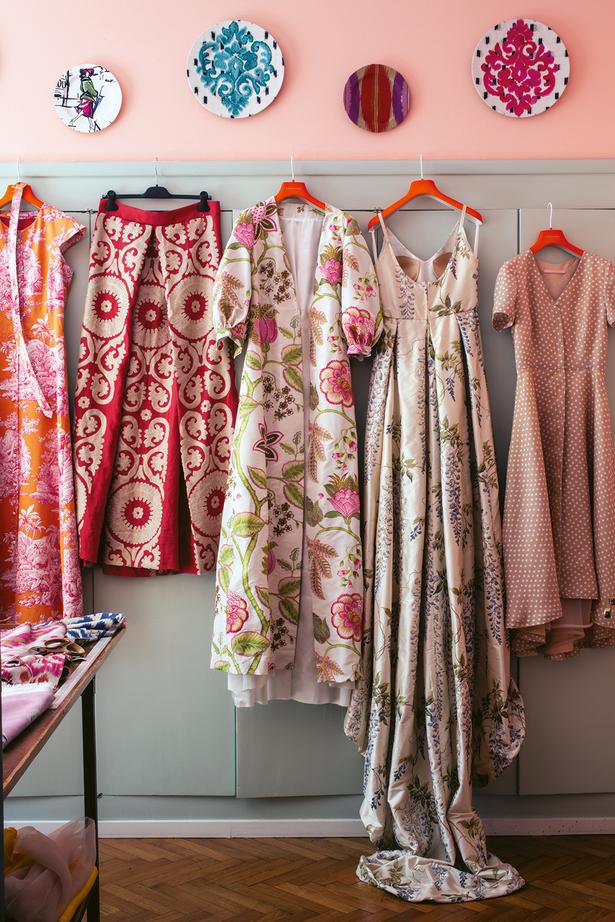 In 2009, Marta opened her first atelier in a small, disused apartment space adjacent to the home she shared with Carlo in Milan's historic centre.
After painting the interior like a circus tent in pink and grey stripes and installing furniture, including a sewing table, she was soon receiving clients by appointment. She began ordering sumptuous fabrics from around Europe and sourcing historic and vintage textiles that were no longer in production, and a specialist tailor was employed to sew each garment to her specifications.
Marta brings an instinctive and decisive approach to the design of her bespoke pieces. During the first client meeting, measurements are taken and all the requisite details are noted, including the date and format of the upcoming event and the client's favourite colours. Marta intuitively gleans other information, such as the client's unique personal traits.
Then, like a chef creating a dish, she begins with the most vital ingredient — the fabric: 'Once a client falls in love with a fabric, the design is born from that material.' Silhouettes are discussed, designs are drawn up and the first fitting takes place within days.
Marta enjoys creating pieces for women of all shapes and ages. She urges her clients to forget about what other people think and likes to infuse both the process and the designs with an element of fun. She says, 'While it is important to wear something appropriate for your age and for the event, in the end I encourage them to do whatever they feel like.
I ask, "Do you feel comfortable in it? Do you feel beautiful in it?" and if they answer yes, then that's what is essential.'
Marta followed the same 'Do whatever makes you feel good' philosophy in decorating the three-storey home she shares with Carlo and their two children. Located a short walk from her atelier, the heritage-listed house features a mix of contemporary and antique furniture and objects.
Entering at street level, you are greeted by a leafy courtyard. Upstairs, the immense first-floor living room is bathed in natural light thanks to its corner location and large windows. Furnishings include heirloom pieces from her grandmother's home in Liguria and twin wicker chaises longues from the Borromeo family's Sardinian estate. Teak boards salvaged from a former school in India line the floor.
Marta has had several important role models in her life, including her mother and mother-in-law, who both encouraged her early interest in fashion design.
The depth and breadth of Marta's informal training, coupled with a strong instinct for design and innate personal style, have earned her the title of a world-class designer.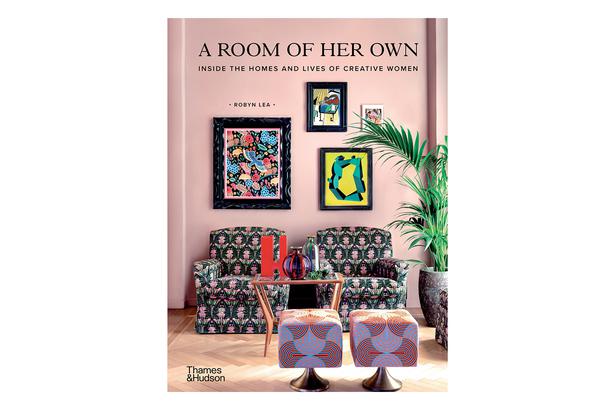 A Room of Her Own: Inside the Homes and Lives of Creative Women by Robyn Lea (Thames & Hudson NZ, $70)
Share this: