Father Rabbit Founder Claudia Zinzan Shares Her Christmas Style
The homeware store owner shares her Christmas decorating style and festive plans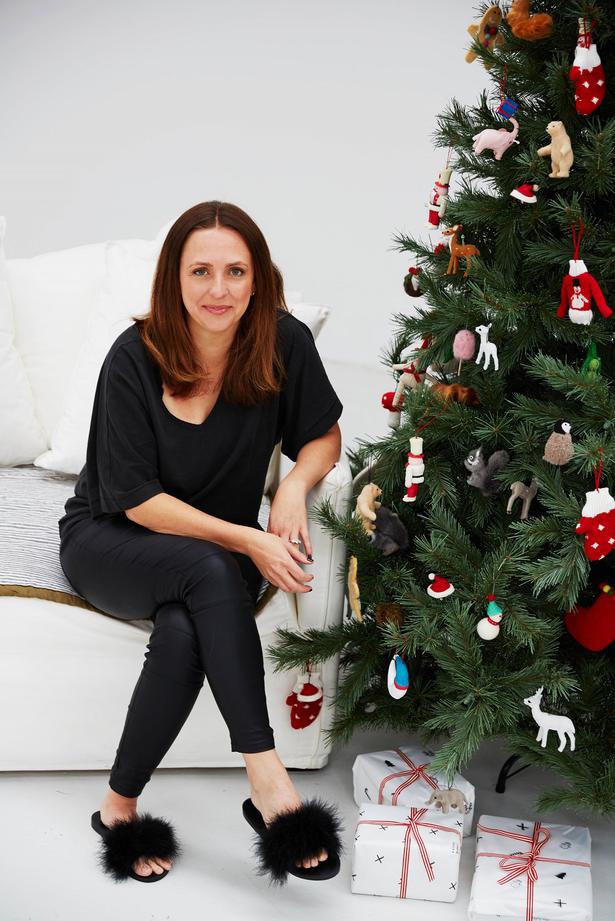 Friday Dec. 7, 2018
Owning a homewares store is no guarantee that you're going to be one of those super-organised Christmas people. Claudia Zinzan, founder of the Father Rabbit chain of stores, admits that before she had children, she came from the school of "last-minute attempts at decorating".
These days, with small faces to please, she gets things looking festive around the first or second week of December.
READ: These Boozy Gin Baubles Belong On Your Christmas Tree
Claudia describes herself as "absolutely a Christmas person", but focuses her attention on the good times more than the accoutrements. "I'm a complete hedonist, so any excuse for the party. I'm not so much a prepared sort of person — I enjoy the thrill of last-minute shopping for food and presents. I prefer Christmas day to be an easy, breezy 'anything goes' type of day. I certainly don't agonise over the occasion."
With her own stores full of beautiful Christmas decorations, setting up isn't much of a chore, although she admits that her tastes have changed over the years, which is reflected in the kind of Christmas items she sells.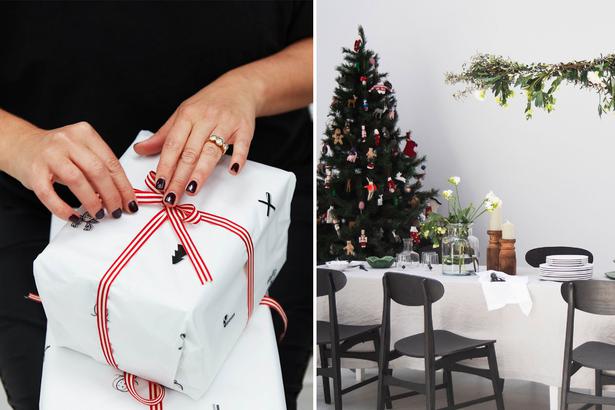 "My attitude has changed since having children," she says. "Previously I loved minimal monochrome decoration. Then as the children started wanting to help decorate and make ornaments for the tree, I remembered the joy of the Christmas tree as a child, particularly, the memories I have for special decorations made by friends and family that we displayed each year. I have plenty of time in my life to do a themed tree but for now I'm all about the kids. The Christmas decorations we now sell at Father Rabbit are more about 'special single little objects', rather than buying 50 of the same thing."
With a mix of decorations for the tree, including old ornaments given to Claudia by her grandmother and other people who have now passed away, there's no particular colour theme, "but I always try to balance the tree and I'm pretty uptight about where particular decorations go!"
READ: The Best Beauty Advent Calendars For Christmas
Although she prefers a real tree, sometimes she uses the same gorgeous bushy artificial trees that take pride of place in her stores (from the Christmas Heirloom Company). "It's amazing (albeit very expensive) but it is so striking. We had a real tree for years at the Father Rabbit shop, but the bigger we get the harder it is to keep the trees alive in summer in the stores. I'm not precious either way." She also caters to those who prefer the "monochrome minimalist" style of decorating, with a plywood Christmas tree. "It doesn't require decorations but gives a subtle Christmas feel."
Kids' stockings, an advent calendar and a modern wreath on the door round out her interior decorating. "I can't stand clutter," she admits. "A simple tree, a wreath and some stockings and I'm pretty much done."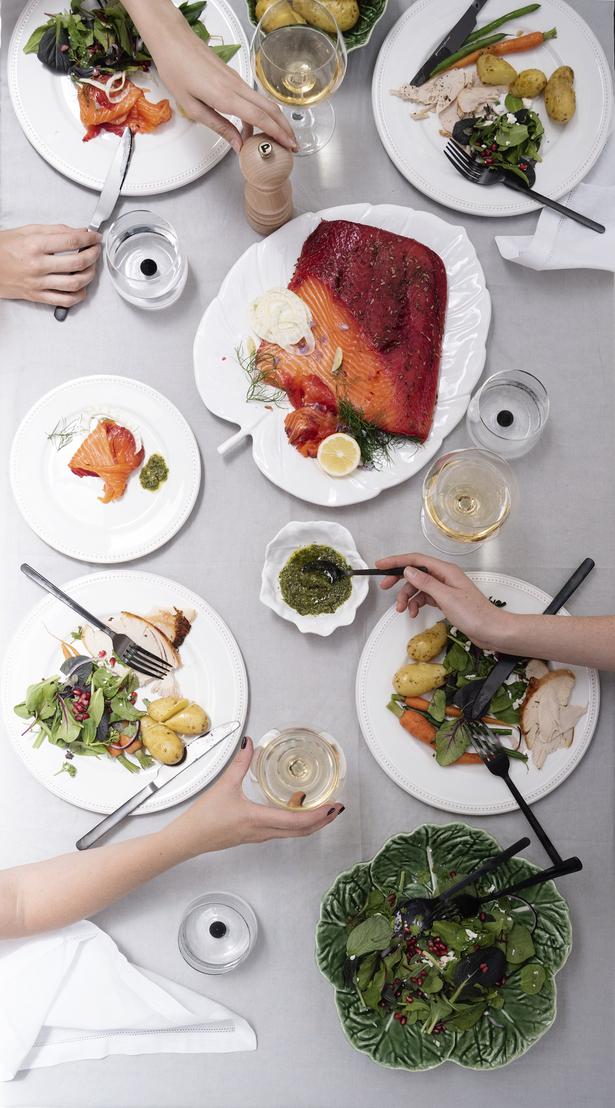 On the day, Claudia likes to keep the mood casual but elegant. "I love bringing out beautiful plates, serveware and cloth napkins. I love a tablecloth, but I'm not so interested in a super-formal setting. I really think food should take pride of place." Colours are kept neutral, with botanical touches.
Like Anna Kidman, Claudia's Christmas starts early and is followed by a champagne breakfast with pancakes. "I love it when the kids play Santa and hand out the presents to everyone from under the tree. That was one of my favourite responsibilities as a child." At their house, breakfast is followed by presents and a long lunch. "Then we have a bit of a dance, and then chill out ready for round two … dinner!"
This year, they'll be in the Marlborough Sounds with Claudia's partner Nick's mother. "There'll be lots of seafood but I'm hoping to convince Jess' Underground Kitchen to courier me in a freeze box one of her amazing Christmas hampers," says Claudia. 
CLAUDIA ZINZAN'S KEY PIECES FOR A BEAUTIFUL CHRISTMAS TABLE
• Linen tablecloth
• White linen napkins
• Beautiful white plates
• Gorgeous wine and water glasses
• Foliage from the garden
• Fancy crackers
• Great drinks
• Delicious food
Share this: