Favourite Things: Amy Howell
Homeware designer Amy Howell favours bright and cheerful pieces in her surroundings and her own designs.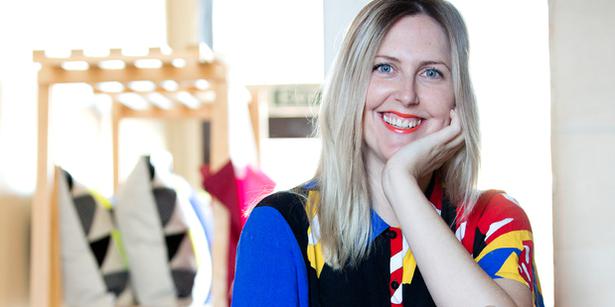 Thursday May 1, 2014
Amy Howell longs to bring colour to your living room. The 32-year-old designer of new homeware brand You're Welcome makes cushions and tote bags in high-contrast colour schemes and beautiful quality fabrics. "I really just want people to have a bit of fun with their homeware, throw a bit of colour about the place, rather than be afraid of it," she says.
Fittingly her favourite things are quirky, colourful pieces (Andy Warhol in drag, a pastel-coloured Polaroid, a colour-blocked Balmain clutch) that include references to her fashion background.
After completing her fashion degree at Wanganui Polytech, Howell headed to London, where she did post-graduate studies in innovative pattern cutting at Central Saint Martins and interned with leading designer Katharine Hamnett, famous for her political slogan tees and ethical approach to design. Hamnett inspired Howell to start her own business.
"She told me I would never be happy working for somebody else and pushed me to go out on my own," Amy explains, adding about the move away from fashion, "I've always loved interiors and was even considering architecture or industrial design when deciding on a career path at the end of high school, so moving into homeware was easy."
Her main stockist and studio space is in Kingsland, as part of the design collective Terrarium. "[It is] where I spend a lot of my time, sketching, dreaming, sewing, selling and hustling my wares," she explains.

MY FAVOURITE THINGS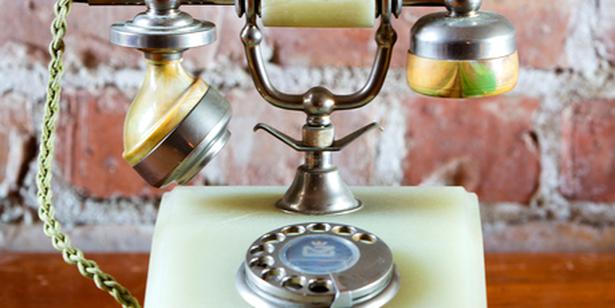 1. Vintage telephone
This is an old New Zealand Post special edition, pale green marble telephone. I'm not entirely sure of the era, but it is just so bizarre that it should be from a national telecommunications provider from days gone by. I think it is more beautiful than any piece of modern equipment and it's definitely an artefact I had to take home from the second-hand dealer, even if I umm-ed and aah-ed over the $250 price tag - a small fortune in my student days. And it still works!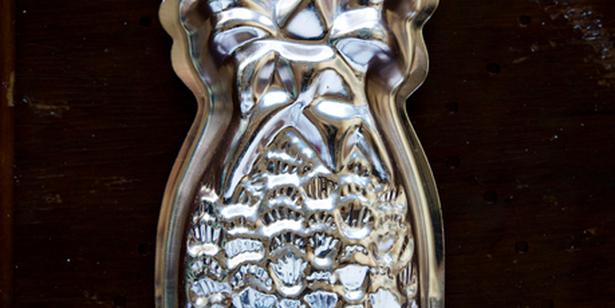 2. Pineapple mould
I'm drawn to almost anything in this soft coppery rose-coloured material and what better incarnation than my favourite fruit: the pineapple.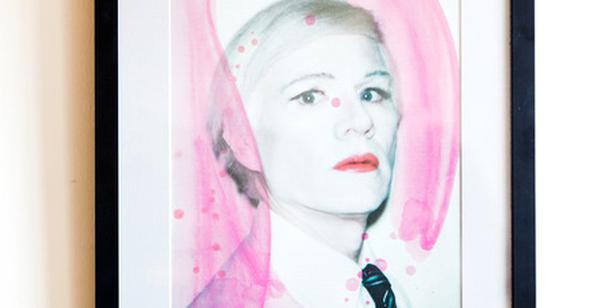 3. Andy Warhol print
This reproduction print of Andy Warhol is from a series of self-portraits in drag made in 1981, the year of my birth. I'm fascinated by his character, the life he lived, the people he surrounded himself by and the world he created in a fascinating time in history.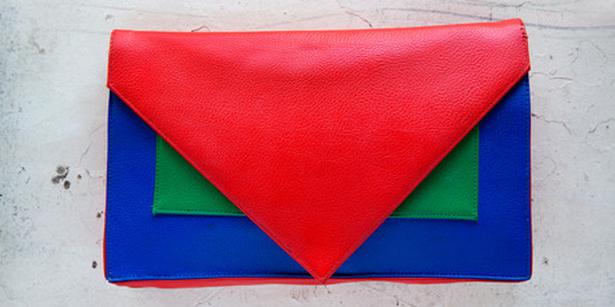 4. Balmain clutch
Bright blocked primary colours always appeal to me, I guess because they remind me of my childhood. Just because I'm not a kid anymore doesn't mean that I can't have fun dressing up.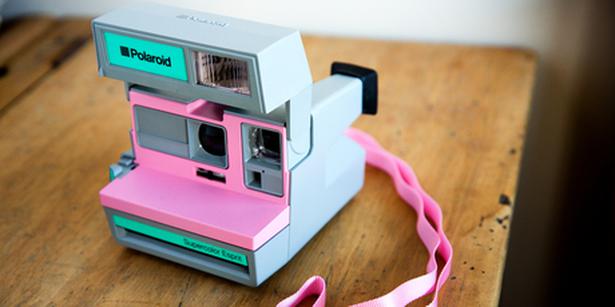 5. Polaroid camera
This Polaroid Supercolor Esprit camera is special to me for three reasons - because it makes me smile; because its amazing pastel colour scheme is reminiscent of the period in which it was made and because I love how a split second in time can be captured by this film and not be altered or deleted at the touch of a button.
Share this: