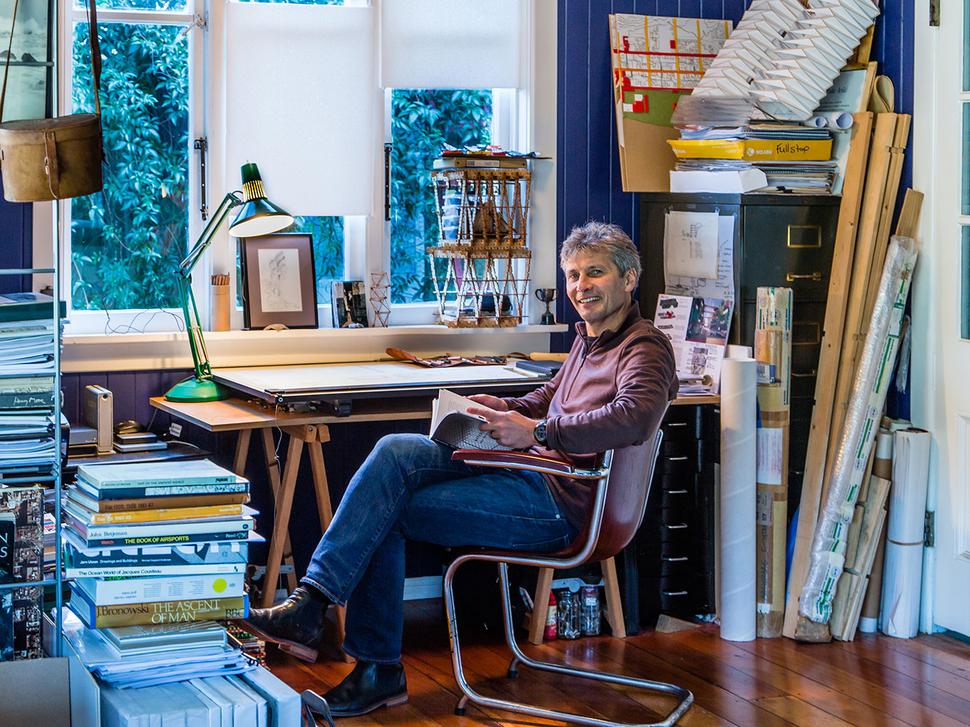 Favourite Things: Architect Chris Moller
He may be showcasing New Zealand's grand designs, but architect Chris Moller's favourite things are full of nostalgia
Friday Oct. 2, 2015
"There are many ways a house can be extraordinary," says Chris Moller. "It could be the way it captures a quality of light, shapes views and carefully responds to the climatic conditions. Or it may be the quality of craftsmanship and choice of materials used."
Moller, who has about 30 years of experience in architecture, is our answer to Kevin McCloud as the host of Grand Designs NZ. The 54-year-old will show viewers extraordinary houses up and down the country, from Coromandel to the Catlins, from this Sunday for the next eight weeks.
Although he's a Wellington native, Moller spent 20 years exploring architecture in Europe, where he focused on the importance of compact cities. "High-density mixed-use housing developments offer the best mix of the things we love about the outdoors, the convenience of suburbia with all the amenities of an urban lifestyle."
He now lives in Days Bay, Eastbourne, just a short ferry ride from Wellington city. While he's used to hearing what other people's ideal houses look like, Moller says his own grand design would look like a good sailing yacht, in tune with its place in all weather conditions and seasons.
"It should be made of humble but robust materials that have been well crafted to achieve a lean and purposeful result. It would have magical qualities too, such as the treatment of light and form to inspire
awe and uplift your soul." — Jessica Beresford
• Grand Designs NZ, premieres Sunday, 8.30pm on TV3.

MY FAVOURITE THINGS
Paul Melser coffee cup; Leather pencil roll. Pictures / Supplied.
1. Paul Melser coffee cup
I usually start my day with a coffee in this cup, while listening to Brian Eno. Paul is a wonderful potter based in Wairarapa — the clays he uses are locally sourced and he grows his own trees to burn in his wood-fired furnace. The combination of the materials, the making process and the incredibly beautiful shape which sits so happily in your hand is a wonderful thing to inspire my mind each morning.
2. Leather pencil roll
My brother made this for me many years ago. It has been on all my travels and carries my pencils, pens and brushes for sketches on the road. Originally it had a buckle, which broke off early in its life, but the strap was long enough to tuck into itself, which is more simple and durable. The leather has just got better with age — like all good design should. It really shows how critically important good materials are.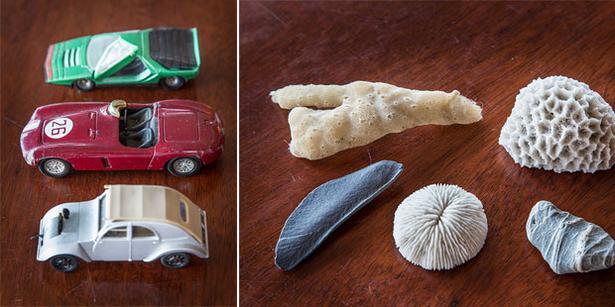 3. Model cars
• 1937 Citroen TPV (2CV) is design at it most minimal. Each component was designed from scratch. The windscreen wiper (only one) follows an extraordinary ellipsoidal path to reach across the entire windscreen. The suspension is within a single spring barrel that connects the front and rear wheels, allowing the back wheel to know when the front wheel hits a bump.
• 1955 750 Monza. Ferrari produced a series of extraordinary racing machines that offer many wonderful clues for design, materials, technology and craftsmanship.
• 1968 Alpha Carabo Bertone prototype inspired by the Scarab beetle is an exceptional example of how design can learn from nature.
4. Things off the beach
I am fascinated and inspired by nature — its geometry, structure, and how things grow, evolve or are made. I regularly go on walks, for general observation and inspiration, and for specific background research on projects I am working on.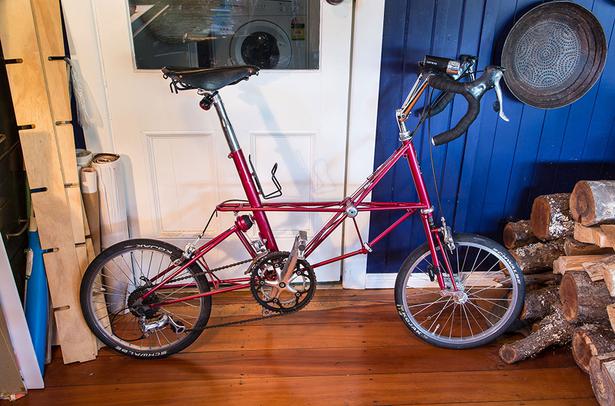 5. AM18
My Moulton AM18 bicycle is a real pleasure to ride and contemplate its original and brilliant engineering. Alex Moulton is one of Britain's great automotive engineers who worked on the Mini in the early 60s. Following the Suez Canal energy crisis he re-thought the fundamentals of bicycle design using rigorous testing to reveal new counter-intuitive ideas. He showed that small wheels could be significantly more efficient, especially when combined with suspended frames. I love his wonderful quote: "No one owns the laws of physics, but you must test, test, test to prove that it works."
Share this:
More At Home / Architecture