Favourite Things: Dancer and Choreographer Loughlan Prior
Dancer and choreographer Loughlan Prior loves creating dance for both stage and screen. He shares a few of his favourite things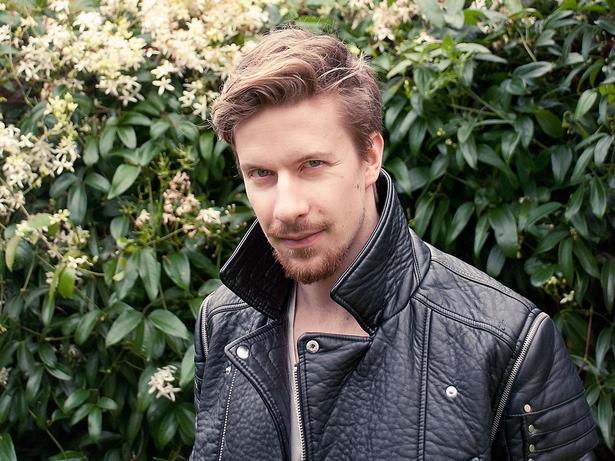 Friday Sept. 30, 2016
Loughlan Prior has been a member of the Royal New Zealand Ballet for the past seven years as both a dancer and choreographer. His portfolio ranges from main stage works to short films and installation projects, such as a performance on a Z-shaped catwalk for a Zambesi winter 2015 presentation in Wellington.
"My main creative interest is with the potential of choreography, combined with music, to imagine new worlds and proliferate new ideas through physical thinking," explains Loughlan. "I have a strong affinity with film and dance media integration and have produced a number of works for the stage and screen."
Calling the ground floor of a converted town house in Mt Victoria home, Loughlan likes living spaces that are minimalist, functional and have lots of light. "I feel more relaxed and creative when I am in a space that reflects a blank canvas."
This is echoed in the RNZB studio with its enormous window overlooking Wellington's Courtenay Place — where he spends the majority of his time rehearsing.
Loughlan's latest work EVE will be performed as part of Auckland's Tempo Dance Festival running from October 4-16, visit tempo.co.nz for tickets.
MY FAVOURITE THINGS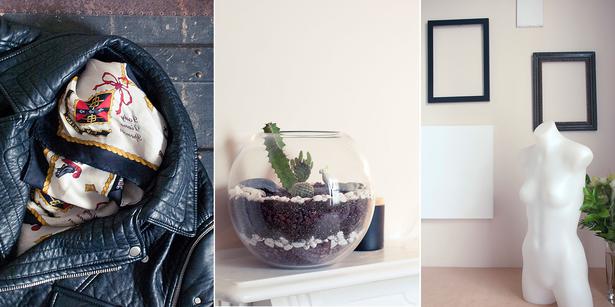 Vintage leather jacket; custom-made terrarium; plastic mannequin torso.
1. Vintage leather jacket
This jacket was an incredible find. I was in New York for the premiere of Memory House, a short film I had created in 2014 with the Royal New Zealand Ballet, and took a trip out to Brooklyn. While rummaging through a little vintage store I came across this baby. It fits perfectly and even has arms that zip off to make a vest if you get too hot.
2. Custom-made terrarium
I really enjoy making gifts for other people. For my partner's birthday, I custom-made a pretty nifty terrarium in a glass bowl. It now sits in pride of place on our mantelpiece.
3. Plastic mannequin torso
One of my more obscure possessions, I acquired this from a friend who was closing down their store. She has been re-appropriated to sit as an expensive marble statue even though she is made of cheap plastic.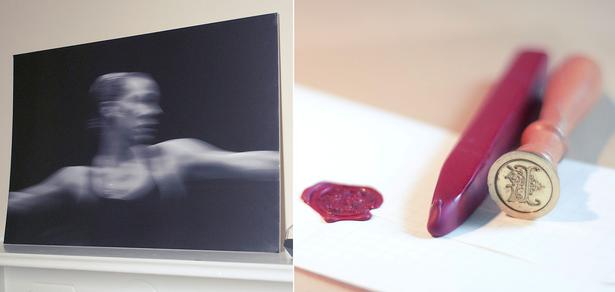 4. Portrait of dancer Lucy Balfour
This image was created by Brendan Bradshaw of former Royal New Zealand Ballet dancer Lucy Balfour. Lucy was mother hen to me when I first joined the company and a fierce dancer I always looked up to. She is now performing with Rambert Dance Company in London; this portrait always reminds me of what an incredible artist she is.
5. Wax seal
My best friend Ashlee gave me this beautiful wax seal with my initials engraved. We write to each other often. There is something so nice about having a physical letter to read. I also love melting the red wax and stamping it with the seal before posting.
Share this:
More At Home / Features & Profiles