Favourite Things: Tama Toki of Ahi Ka Tonics
Athlete turned entrepreneur Tama Toki has created a business using ingredients from his whanau's land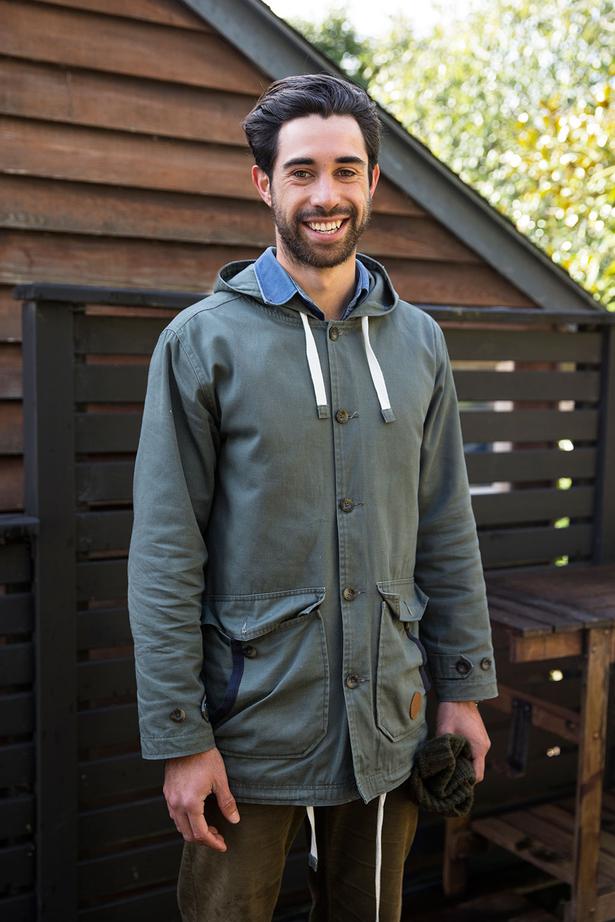 Thursday Sept. 17, 2015
Keeping healthy and physically fit is always at the back of Tama Toki's mind, as a track athlete and the 2015 New Zealand Men's National 400m Champion. Growing up on Great Barrier Island, Tama drank tea made from kawakawa and kumarahou leaves as remedial medicine, which is what inspired him to start his own wellness tonics business.
"There's a huge growth in the health and wellness part of the market. And funnily enough, a lot of the products we consume in this space are concepts and products from abroad. Why not embrace the abundance of local and traditional mataraunga (knowledge) and our own flora and fauna that grows in our backyard?"
The result is the "refreshingly earthy" Ahi Ka Tonic range, brewed using the same New Zealand native plant leaves with added ingredients such as ginger root, kale, turmeric, wheatgrass, spirulina and manuka honey to the mix. The name comes from a prominent saying in Maoridom, which means to keep the home fires burning.
Key ingredients are sourced locally on Great Barrier Island, picked under wild harvest from the bush by Tama and his family. "By using the land and providing industry for whanau we are hoping to employ the metaphor of Ahi Ka and keep our home fires burning."
As well as good quality ingredients, the importance of good design isn't lost on Tama, who employed the help of designer Rick Everard for the packaging. "The inspiration was essentially centred on the grassroots aspect of the look we were going for. We use his handwriting as the font. It's an attempt to make the brand look as relaxed as possible.
• Ahi Ka Tonics is available through select cafes around Auckland, including Wilder and Hunt, Wise Cicada and Ripe.

MY FAVOURITE THINGS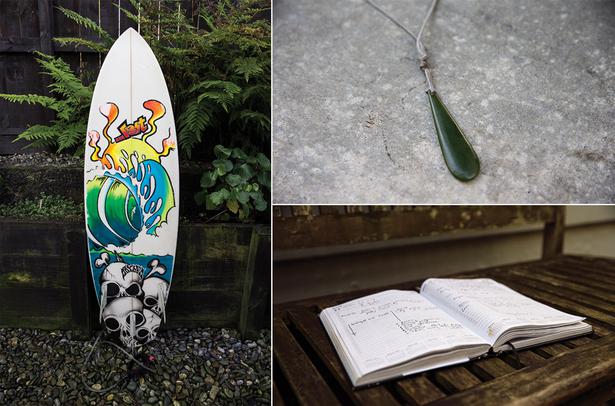 Surfboard; Necklace; Diary. Pictures / Guy Coombes.
1. Old running spikes
At this year's National Track and Field Championships in Wellington I left my spikes at the motel room and had only a super-old pair of my training spikes with me — which are these little guys. Bought in 2009 and filled with wedges and cushions to help with old foot injuries, I was lucky enough to take out the men's title in the end wearing these clunkers. They have been super-special to me ever since.
2. Watch
I have always been someone who runs late — punctuality has never quite been my thing. I'd like to say that now I am always on time, although my friends would say I'm still as late as ever. At least I'm aware how late I am now. It was gift from a friend I sadly don't see much anymore.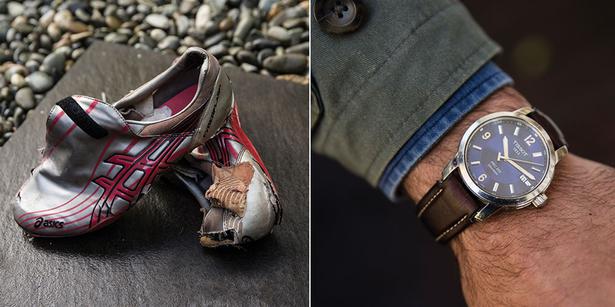 3. Surfboard
I grew up on Great Barrier Island, so it's hard to keep out of the water. I picked this little guy up when I was passing through Byron Bay last year. Covered with horrendous graffiti, it was going at a garage sale for $150 as it had a couple of dings in it. I patched it up and it's been the best board I've had, and probably the best $150 I've ever spent.
4. Necklace
A gift from my Mum before I left for India in 2008. Something I never take off and it shares in all the experiences I come across.
5. Diary
This was given to me by my sister before she headed off to the United States. It was more of a joke than anything else as I am naturally so disorganised! I never thought I'd ever use it but after giving it a go it has revolutionised the way I go about my day. Filled with scrawlings and notes, it accompanies me everywhere.
Share this:
More At Home / Features & Profiles