Favourite Things: Fashion Designer Beth Ellery
Fashion designer Beth Ellery has an eye for the quietly considered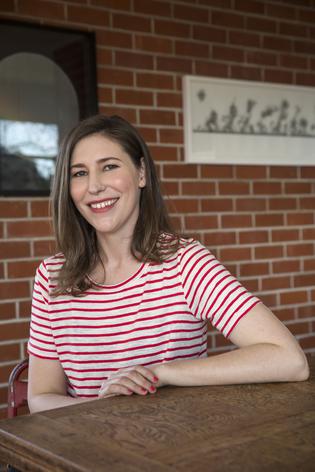 Timeless and understated garments that fit into a wardrobe with ease are fashion designer Beth Ellery's speciality. This same sensibility runs through the most cherished pieces in her home too, a small brick and glass place in Auckland with lovely white joinery and a fireplace. "Well-designed things become treasured and have value that continues over time. I notice and appreciate those qualities in other disciplines and I strive to achieve them with my label."
While studying architecture at the University of Auckland, Beth found her eye increasingly wandering toward fashion, with labels Kate Sylvester and Workshop piquing her interest. A phone call to her favourite, Marilyn Sainty, saw the early stages of Beth's career play out under the wings of Sainty, until 2005 when she launched her namesake label Beth Ellery.
"I can't describe the process of design, ideas just bubble up and who knows how? Sometimes I look back through my sketch books at the beginning of the season and pick up the threads of good ideas that were never resolved, or things there was no time for, or the right fabric for."
Beth prefers not to look at fashion imagery or other people's work when designing, as it adds confusion and agitation to her process, further reinforcing her case as a purist of cut and cloth.
MY FAVOURITE THINGS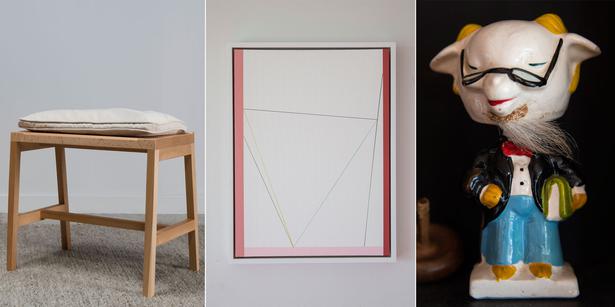 1. Tim Laing bench seats
I met Tim because he was dating my sister, they don't go out anymore but he is still a part of the family, and now he designs beautiful furniture. I like the scale of these pieces, they are understated and well proportioned. I think that makes them objects you can live with for a long time.
2. Seung Yul Oh painting
This painting has eight colours and all of them are pleasing to me. The lines are so accurate and perfect.
3. Goat figurine
This figurine was my nana's. It sat in a cabinet with lots of other magical things like miniature tea sets and fancy string. Her house was a very special place to me, everything seemed to be richly textured and glamorous: velvet curtains, a chandelier, red glassware, flock wallpaper, she even had peacock feathers inside the house. Not an inch of gib in the entire place.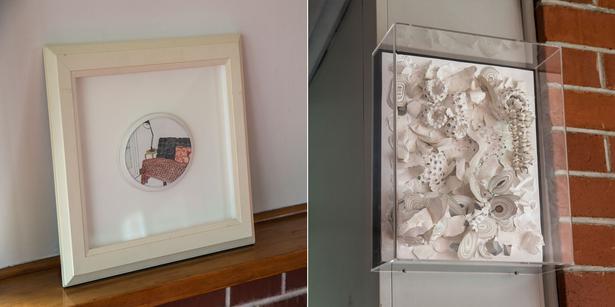 Sarah Hillary painting; Rohan Wealleans painting. Pictures / Guy Coombes

4. Sarah Hillary painting
This was a wedding present and I love it. It shows a stool with a lamp sitting on it, and the edge of a sofa. I have a lamp and stool just the same as those in the painting, maybe that's why I like it.

5. Rohan Wealleans painting
Rohan's work is usually full of colour, but this one is mostly white with some greys and a tiny bit of pink. It reminds me of a coral reef or a rocky shore study. It was a birthday present from Rohan, he's an old friend.

Share this:
More At Home / Features & Profiles