Favourite Things: Georgia Perry, Illustrator and Graphic Artist
Georgia Perry's home is a sanctuary of art and style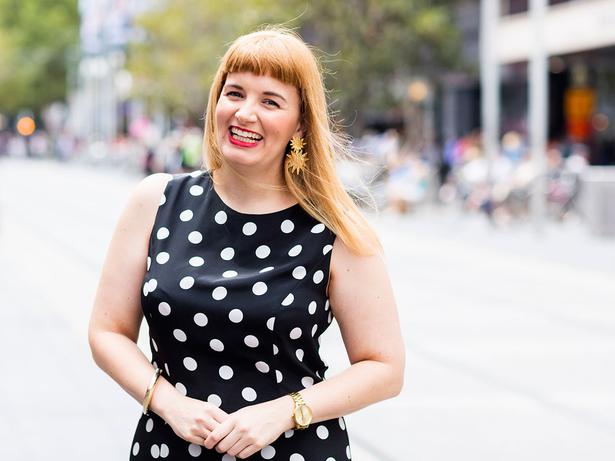 Monday May 9, 2016
Illustrator and graphic artist Georgia Perry has a unique and colourful take on the world, with her vibrant work made to stand out. The Australian artist creates her own pieces — graphic wrapping paper, badges of a fried egg or Beyonce's face, googly eye patches and more — as well as lending her eye to brands like Adidas, Blackmores and the National Gallery of Victoria (creating pins for the recent Andy Warhol and Ai Weiwei exhibition).
Her latest is a colourful collaboration with Clinique, a fun and graphic beauty bag offered as gift with purchase for those who buy two or more Clinique products at selected Farmers stores (from May 4-22). Georgia lives in an apartment in Melbourne's Fitzroy, where she has lived for nearly two years, since relocating from Sydney.
"My home is definitely my sanctuary — after more than a decade spent living in share houses — in three countries and with 25 different housemates — I really do appreciate having my own space now," she explains. "I work a lot, so it's nice to finally have a home that I can properly relax in. A place that feels more 'grown-up' — with nice furniture, artworks and food in the fridge!" She shares a few of her favourite items from her home.
MY FAVOURITE THINGS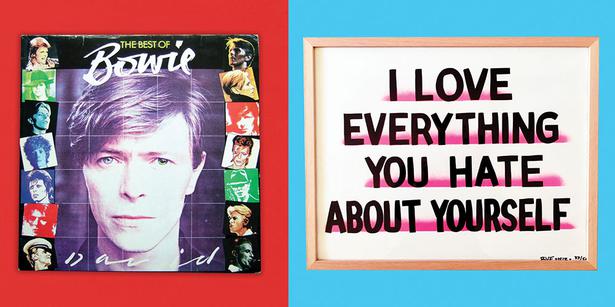 1. David Bowie
I cried so much when David Bowie died. Music informs so much of what I do, and he's an artist I have always loved and admired. His output spanned pretty much all aspects of the arts — music, fashion, film. Everything he touched was magic and unique and there will never be another Bowie.
2. Baron Von Fancy print
My boyfriend gave me this Baron Von Fancy print for the first birthday I had after we got together. I think it's such a beautiful message, and I love it for so many reasons.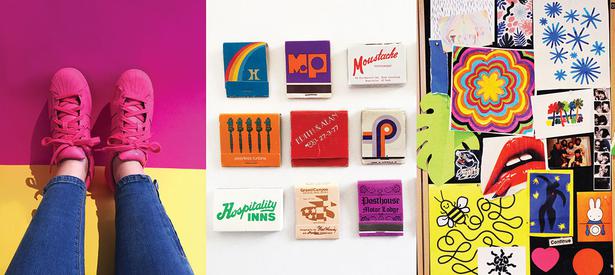 3. Adidas shoes
I work from a studio inside my house so my office "uniform" is usually pretty casual. Unless I have a meeting or a lunch, it's usually jeans and sneakers. I like to be comfortable, but colour is obviously always important to me. That's why I love these Adidas shoes — pink is a very uplifting colour!
4. Matches
I'm always really drawn to retro matchbooks when I see them at opshops and vintage stores. They are a nostalgic souvenir, and I like to think about where they originally came from and who picked them up. They're also really beautiful. The graphic designer in me loves the tiny details and bright colours.
5. Moodboard
This is my current "mood board" and probably my favourite thing in my studio. I love collecting printed ephemera. I like having it there to refer to — but I get bored easily, so I am always ripping it down and starting again. It's all part of the creative process.
Share this: