Favourite Things: Handmade with love
Lauren Butler of boutique baby design store Needle&I shares her favourite pieces of homeware and art.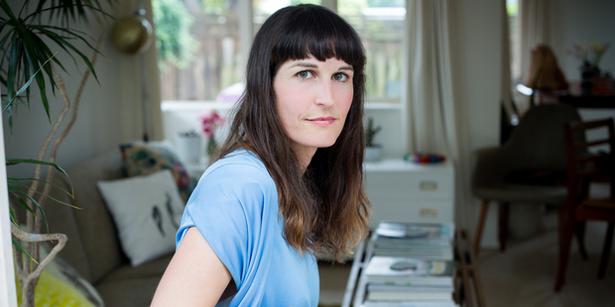 Friday Dec. 13, 2013
Bespoke crafter and sideline food blogger Lauren Butler loves home-made, unusual things. The one-time graphic designer's baby decor range Needle&I, created after she had baby Thea, includes mobiles and cushions for babies as well as cushions for grown-ups and, recently, limited edition handmade Santa sacks produced with online children's store Little & Loved.
Her natural, handmade philosophy means tahini and caraway seeds in her recipes and 100 per cent silks, linens, cottons and boiled wools in her soft furnishings. She says: "I've always had a love of handmade goods, you can see the attention to detail and feel the energy someone has put into their work. They are items you keep for the next generation."
Learning her needlework skills from her mother, Lauren hopes to create items that are cherished and kept for generations, as she will do with her favourite things.

MY FAVOURITE THINGS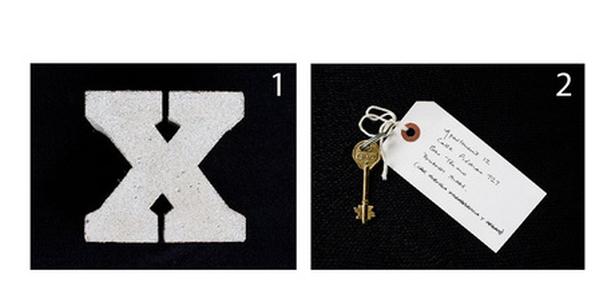 1. Cast concrete 'X'
We recently spent a month in Copenhagen and found a pile of cast concrete letters in typography concept store Playtype. It's an eponymous font they designed exclusively for a local newspaper, Berlingske. The letters were remnants from an exhibition the store had recently hosted. They were all one-offs and we felt very lucky to be able to snap up the beautifully symmetrical X.

2. Apartment key
A little over four years ago we spent a summer in Buenos Aires, spending half our time in a beautiful old apartment in San Telmo. There was something very special about the space and we got to know the owners well during our time in the city. I guess that apartment came to represent the generosity of strangers that can be discovered while travelling.
After our return home, some good friends travelled to Buenos Aires and we hooked them up with the same apartment. In an immeasurably sweet and thoughtful gesture they brought back a copy of the apartment key on their return as a gift for our daughter, Thea.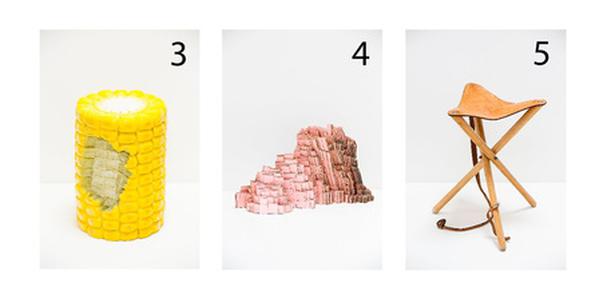 3. Resin corn cob stool
I remember feeling overwhelmingly compelled to buy the corn cob stool. My partner and I stumbled upon a brilliant design store in Fitzroy, Melbourne, called Third Drawer Down. It's one of the most memorable design stores I've been to. We almost came to blows deciding between the corn and the log stool but the cob was the one that ended up coming home in our hand luggage.

4. Heap by Ruth Thomas-Edmond
This piece from the Heap Series was given to me years ago by my good friend Ruth Thomas-Edmond. It's painstakingly constructed from small pieces of painted corrugated cardboard and PVA.
It sits beside my computer in my studio, which might seem a less than salubrious end for such a great piece, but it's the perfect visual antidote to working on a machine. It's a great thing to be surrounded by artworks made by the people you love.

5. Wooden camping stool
I found this in the back of a truck at one of Copenhagen's amazing flea markets. It caught my eye and I bee-lined it anxiously, thinking it would either be nabbed by someone else or that the price tag would prove, well, Danish.
It turned out to be a steal and I almost hyperventilated with excitement once money had changed hands. There's nothing quite like a great fleamarket find.
Share this: