Homeware Designer Loren Marks' Favourite Things
Loren Marks of Penny + Bennett shares her treasures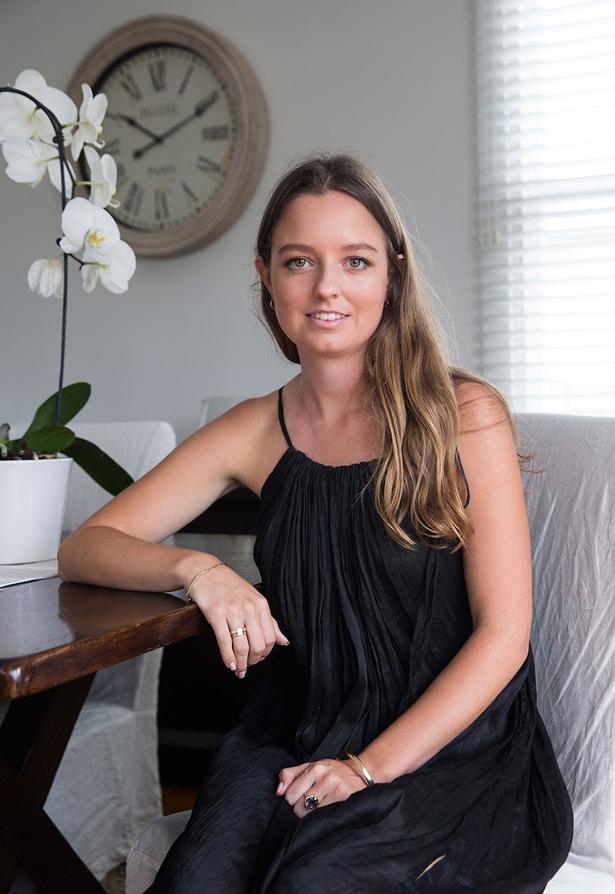 Thursday March 3, 2016
Loren Marks conceived the idea to start her own homeware label, when she was a student, and met her friend and business partner Sarah Carson. "Although we both used different mediums we found that our work and ideas aligned well," says Loren. "We discussed it casually over a cup of tea one day during our studies and it came up that we both should do something together."
A year after finishing at Whitecliffe College of Art and Design, the pair created Penney + Bennett, a brand specialising in unconventional pillows, sheets, duvets and blankets, all handmade in New Zealand.
Both women produce artwork for the range, although Loren focuses on the technical graphic design side of the business. "I design textiles by creating artwork and printing them on to natural fabrics, and also design the finished product. They are then manufactured into items such as bed covers, pillows and carry bags."
Loren says she finds inspiration in travel and immersing herself in different cultures. "Exploring nature always generates a lot of inspiration for me, like long tramps in our native bush in national parks or travelling to different environments — staying overnight in an Indian desert.
This aids the design process, which Loren says is about creating solutions to more than an aesthetic problem. "This can be in the form of minimising waste, removing anything unnecessary, using by-products, recycling, supporting local economies, businesses and manufacturers, counteracting disposable culture — and looking beautiful while doing it."

MY FAVOURITE THINGS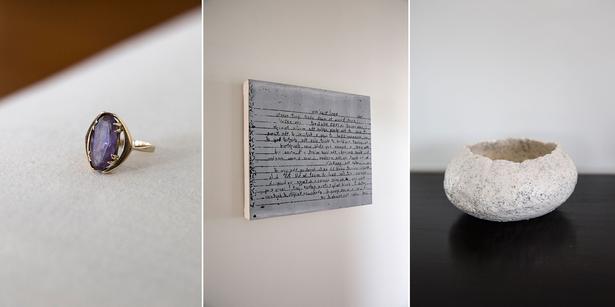 Gold amethyst ring; Writing Backwards (2012) by Sam Angrignon; Lela Jacobs bowl. Pictures / Guy Coombes.
1. Gold amethyst ring
This was given to me by my grandmother for my 23rd birthday. The ring, from Gemtime Jewellers in New Lynn, was given to her for a birthday present in the 60s. I love it because the amethyst changes colour in different lights and varies from purple, to blue,to grey.
2. Writing Backwards (2012) by Sam Angrignon
A group of my university friends swapped artwork with each other — I recieved this small artwork from Sam Angrignon, who's one of my favourite painters, in return for one of my pieces.
3. Lela Jacobs bowl
Not only is Lela a fashion designer, she's also a sculptor. Her sense of materials and texture translates into the different media of clay. I use this bowl when styling because I love the colour and shape. It serves many functions — at the moment I use it for holding jewellery or candles.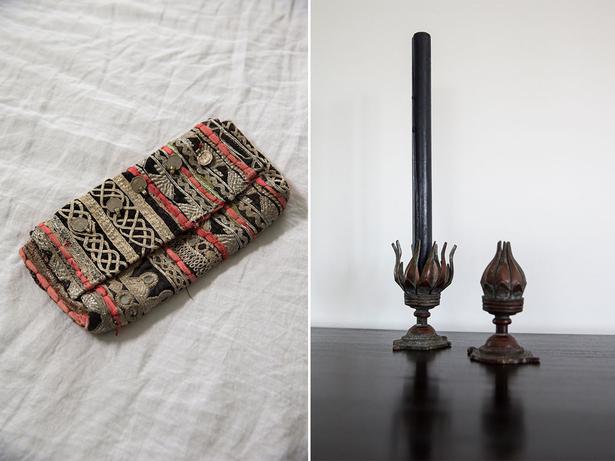 4. Vintage purse from India
I befriended a rickshaw driver in Jaipur and he took me to some amazing manufacturers in the industrial part of the city, where tourists didn't go. One factory had a large warehouse full, from floor to ceiling, with old pieces of hand-embroidered textiles. The factory was reclaiming these pieces and making them into functional objects such as bags, ottomans and purses. This purse came from there. I loved the worn old rupee coins sewn into it.
5. Old lotus bronze candlesticks
We also went to a second-hand store in Jodhpur, India. It was full of old metallic bric-a-brac. These candlesticks are quite common in stores like this. I love the patina, how the lotus petals can open and close and how there is wax on them from years of use.
Share this: