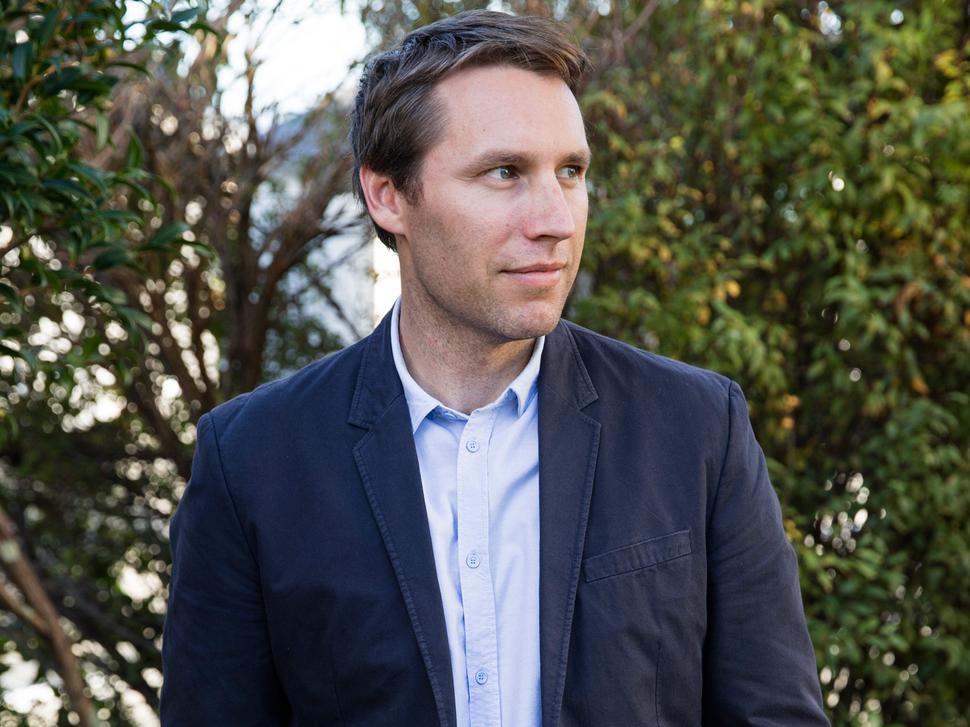 Favourite Things: Jared Lockhart
Landscape designer Jared Lockhart is inspired by crafted and natural gardens
Thursday June 25, 2015
The perfect garden — in Jared Lockhart's eyes — is one that blurs the line between inside and out. "One that continues right up to the house and creates the feeling of the house being within a landscape setting."
His grandfather's abundant vegetable garden in Papatoetoe meant Lockhart was always conscious of the land as a child, although it wasn't until he moved to London at 23 that he thought about making a career out of it. "I was fortunate enough to work for someone who had the time and energy to teach me the design side," says Lockhart, who now runs his own landscaping business in Auckland as well as online shop Garden Objects with his fiancee, Lisa Davis, selling practical and decorative supplies for the green-fingered. It complements his sister Katie Lockhart's equally stylish homewares store, Everyday Needs.
"Quite a while ago I noticed it was difficult to find quality garden tools locally — tools that you buy once and they last for life. This is the idea behind our store, but it took quite a few years to get from idea to reality."
Although he's had experience with the commercial side of landscape design, he prefers working with residential gardens because of the relationships he forms with his clients. These relationships, as well as the places he's visited, provide some of the greatest inspiration for his own work.
"In the UK Lisa and I would visit historic homes and gardens, but since moving home we've found ourselves exploring the abundant natural landscapes which are hugely inspiring for the sort of work I do."
Now they're firmly rooted back in Auckland, the pair are working on their own perfect garden, which they plan to get stuck into this coming spring. "Moving into our current house, our first priority was to buy pots and plant these up with perennials to see how they coped over summer.
With the subtropical climate here in Auckland, there are so many plants that can and can't grow compared to the more temperate climate of the UK."
MY FAVOURITE THINGS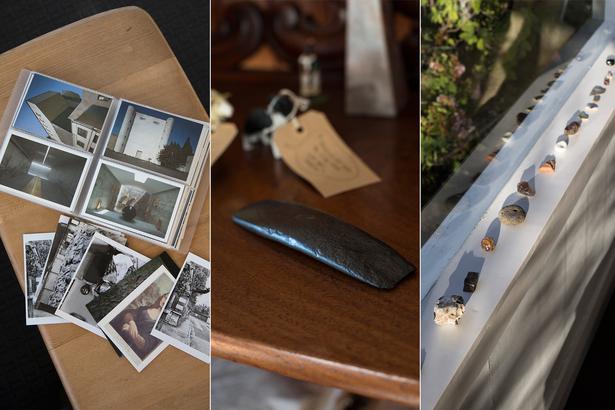 1. Rock collection
This is an odd collection of rocks I have found or been given over the years. My nephew is right into crystals and for Christmas gave everyone in the family their own little stone. There is also a piece of tesserae from a Roman mosaic, which an Italian friend gave me. I try to collect rocks from important landscape projects I have worked on, more as reminders than anything else — there is a piece of split schist from Maine in the US, sitting next to flint rock from Buckinghamshire.
2. Maori stone adze head
This sits on a shelf in our dining room and quite often I'll just pick it up when walking past. You can see the tooling marks left over from when they were shaping the blade and I just find the history and mystery of its past fascinating. My sister bought this at auction and gave it to me as a 30th birthday present.
3. Postcards
I really started collecting these to give to people instead of cards, and they were quick and easy to send home to family and friends when I was living in London. They are mostly from art shows and exhibitions, and I tend to buy two of each and keep one for myself, which I keep in a flick book. It's a fun way to remember what I have seen, like my very own art book.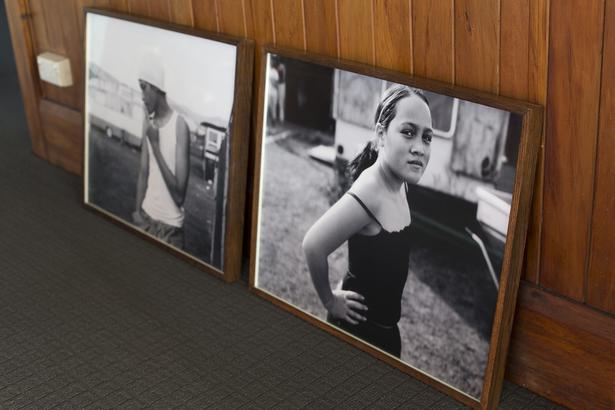 4. Derek Henderson prints
These were taken by Derek as part of his Terrible Boredom of Paradise photography exhibition, where he travelled around New Zealand for four months about 10 years ago. I bought them off him when we were both living in London. He told me he took them one after the other turning 90 degrees between shots, so I always sit them together. I especially like the girl's attitude.
5. Riedel wine glasses
They are relatively expensive, fragile and an absolute pain to clean but wine just tastes better out of them. Each is designed for a specific wine type and the glass is paper-thin — they don't have a stem so you hold them from underneath. I've broken at least a whole set over the years but I simply keep replacing them. Our one indulgence.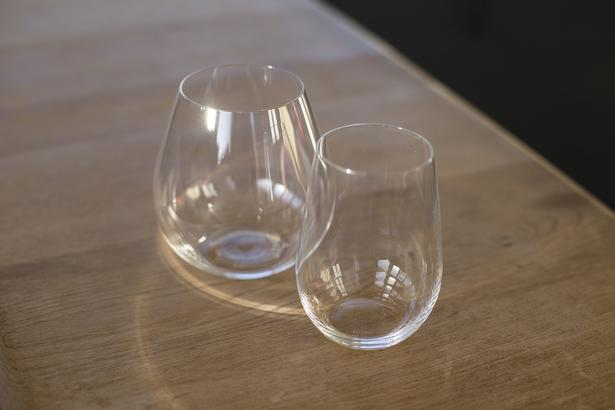 Share this:
More At Home / Features & Profiles