Favourite Things: Melissa Brooks
Melissa Brooks lives and works from a space that is a testament to her love of luxurious minimalism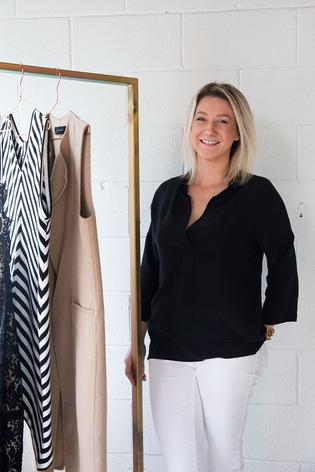 Finding it impossible to acquire the perfect rack to store and display her clothing, Melissa Brooks founded I'll Hang It Here — a range of bespoke rails that are minimalist, raw and elegant. Three years on and Melissa continues to craft the luxury racks from a studio that adjoins her North Shore loft. Similar to the Scandinavian aesthetic of her racks, her home is monochromatic with high, open-beam ceilings, big industrial lights and brick walls.
Fashion has always played a role in Melissa's career. She started out as a hairdresser and moved into online marketing and social media for local label Moochi, before focusing all of her energy into I'll Hang It Here. Her design process is fuelled by a love of well-thought-out design and ongoing research. "For me, it's what keeps the world vibrant. It's a love of mine, to create things to make spaces highlighted and elevated. My designs are the roll-on effect from pictures, surfaces, conversations and thoughts."
MY FAVOURITE THINGS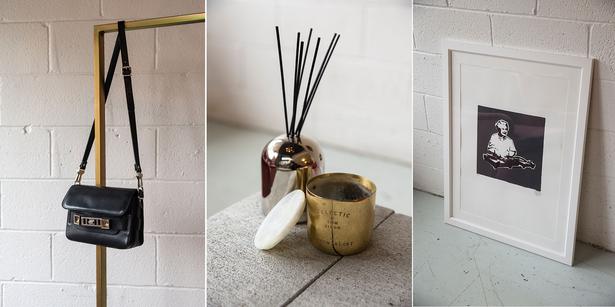 1. Proenza Schouler handbag
In 2013 a girlfriend and I spent a whirlwind of a holiday in the States. We conquered LA, Vegas, New York and San Francisco. While I was in New York I had to find a statement handbag, right? It's so perfectly designed and three years later still looks as good as new. I love New York and hope to go back again soon. Until then, I'll just keep this slung over my shoulder.
2. Tom Dixon home scents
This guy knows how to make a girl spend some dollars. Aside from making our house smell like sugar and spice and all things nice, the vessels used to hold the wax and oils are made from raw metals, glass and marble. My favourite scent is Orientalist, with top notes of cassis and violet leaves, hints of rose, magnolia, geranium, clove and cinnamon. I'm hooked on these. Good work Tom.
3. Screenprint by Component
Our studio is a fun space. It's had many people come and go. At present, we share it with a talented local artist. Component's artwork is varied thematically: everything from Odes to hip-hop's fallen legends to political critiques on censorship and conformity. We were so privileged to be gifted one of his screen prints, Queeny. I love it, she's scratching some beats on her deck. Rock on Queeny.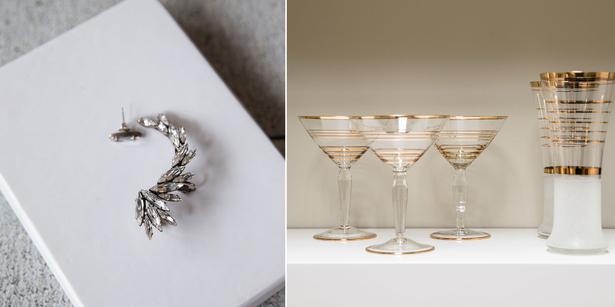 4. Ryan Storer ear cuff
When I saw these ear cuffs sprawled all over blog posts almost four years ago, I had to have one. Ryan Storer launched in 2012 and quickly gained a cult following from bloggers and celebrities. They used to be made in small quantities so locking one down was quite the task. I happened to snap one up one lucky day online. We've had a pretty good relationship ever since.
5. Vintage set of cocktail and beer glasses
These beautiful glasses belonged to my late grandparents. They have come all the way from England where they were kept in a handsome liquor cabinet which I'm also lucky enough to have in my home. My Nana had great taste. I'm always told I look so much like her, we also share the same birthday. When my Dad gave me these, he told me how he used to look at them as a kid and think they were so special, so, for old times' sake, Dad and I sat down and had a beer together.
Share this: