Favourite Things: Photographer Henry Hargreaves
Innovative expat photographer and former model Henry Hargreaves is inspired by art and interesting market finds.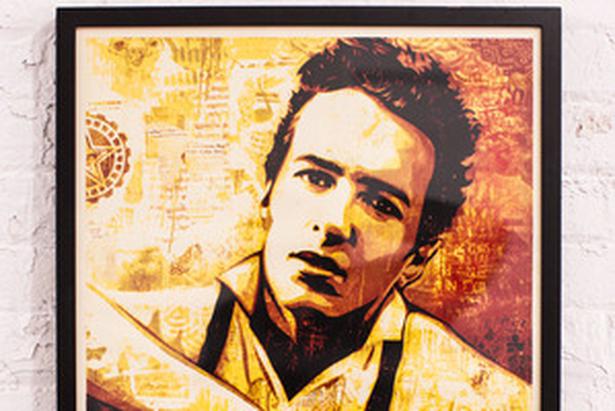 Saturday March 1, 2014
Henry Hargreaves may be just another New Zealander living in New York - Brooklyn to be exact - but he's the only one doing such clever and beautiful things with a camera, cake mix and a deep-fryer.
His recent exhibition in Venice of No Seconds and Comfort Food (his first solo exhibition outside the United States) depicts the lavish, and often partly fried, final meal requests of death-row inmates.
The haunting images have generated a lot of hype, including nearly 1.75 million views on media-sharing site Buzzfeed last week. Other shows have included the re-creation of famous art galleries from gingerbread cakes in The Gingerbread Galleries, the making and lighting on fire of cake "donuts" and "burgers" in Burning Calories and the deep-frying of iPhones and computers in Deep Fried Gadgets.
The photographer and former model has produced two cult books dedicated to the 3D representation of breasts, 3DD and 3DD Deluxe, which are available on Amazon.
He lives with his French girlfriend and travels a lot. "I'm never sure how long I want to stay in one place so usually keep my belongings to a minimum to be mobile."
However his apartment harbours some interesting finds and he lists his mum's home-made Kiwiana cushions, a Game Boy-shaped iPhone case and a Polaroid Big Shot camera along with these favourite things.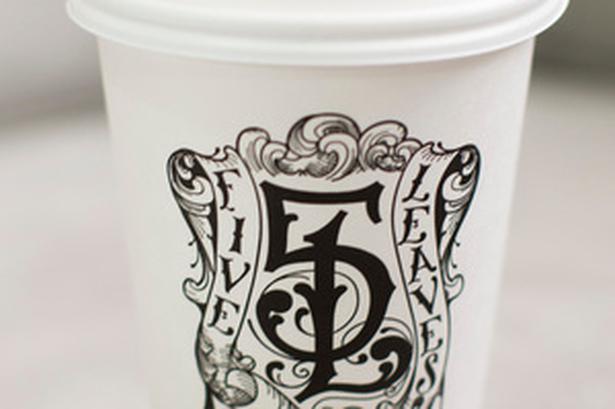 1. Joe Strummer portrait by Shepard Fairey
Shepard Fairey is the man behind the Obama Hope image. I love his street art-meets-collage style and the way he makes art affordable for all. Whenever he releases a new image it goes for sale at a random time on his website for about $50 for a limited-edition print. I got lucky and scored this beauty a few years back.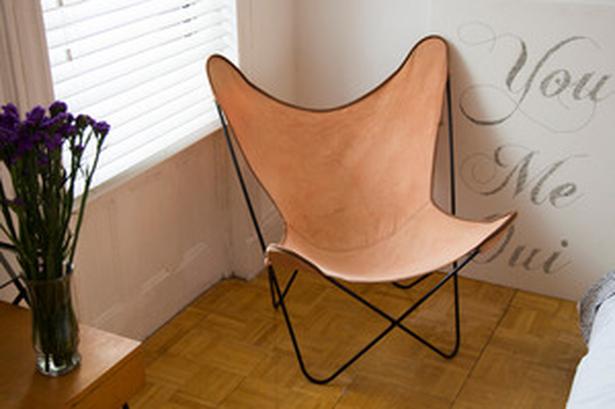 2. Five Leaves coffee cup
I'm obsessed with the cafe design on to-go coffee cups at the moment, and how nearly nobody does it well. This cup comes from Five Leaves in Greenpoint, Brooklyn [see story on page 23] - a class establishment that gives you a cup that makes you feel you got your $4 worth.
3. Butterfly chair from Greenport
This dirty butterfly chair we found at a market in Greenport is my summer-afternoon reading chair. So ugly but so comfortable. Also, you can see a birthday card next to it that I made for my lady with "You, Me, Oui", fashioned from a couple of thousand staples.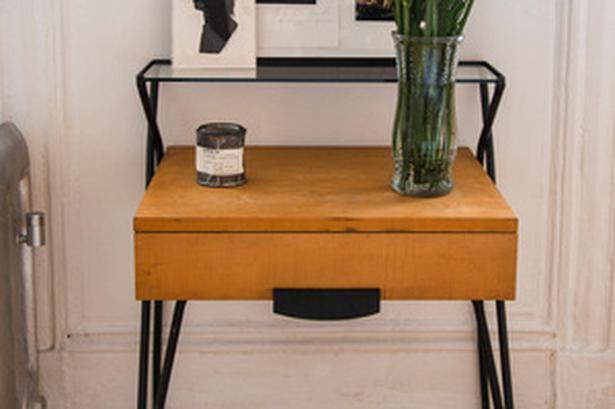 4. Les Nouveaux Cocktails Classiques by Frederic Le Bordays
Hands down, the most beautiful cocktail book ever released. But only available in French; I picked this up on my last trip to Paris and then went on a pilgrimage to find the bartender who wrote it. I finally found out where he worked and journeyed to his bar on my final night in town, and it was closed for no reason other than that's how it goes in France.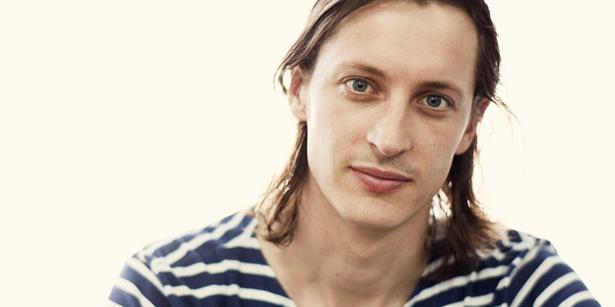 5. Danish-inspired bedside table
My girlfriend recently won a long battle to get rid of my Ikea bedside table. I'm glad she did that as I really dig this Danish-inspired piece. It also serves as a resting place for my Le Labo candle (that I hardly use as I never want to spend that much on a candle again), a Deborah Turbeville photo that I bought at auction after too many drinks, and a silhouette cut-out that an old Amish woman did of me, that doesn't look much like me at all.
Share this: