Favourite Things: Writer Courtney Sina Meredith
Courtney Sina Meredith creates work that challenges the world around her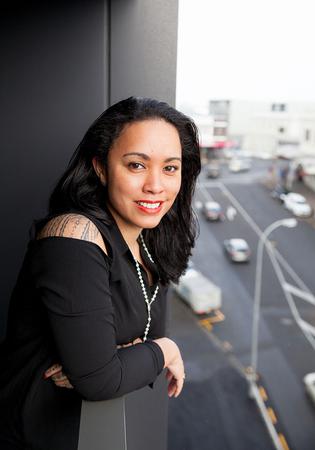 Courtney Sina Meredith is a writer, performer and musician, as well as the partnerships manager at the Faculty of Creative Arts MIT. After growing up in Glen Innes and Ponsonby, she now resides in an apartment on Karangahape Rd. Initially studying a conjoint degree in Law and Arts (majoring in English) at the University of Auckland, Courtney soon found herself unable to stay away from writing.
"My attraction to the law boiled down to my unquenchable thirst for justice, when I figured out that I could pursue that with my own voice — I went turbo and jumped head-first into the page."
And that she has, having just released her second book Tail of the Taniwha. The collection of short stories was penned out of Courtney's desire to share her ideas around storytelling, specifically the place of Pasifika women in literature. Her hopes for the future also place emphasis on empowerment.
"I'd like to see opportunities for creative women and business women from all over the world to come together and find the sweet spot between practice and product. There's so much we can offer each other, so many ways women working across sectors towards a common goal can build towards an equitable future."
MY FAVOURITE THINGS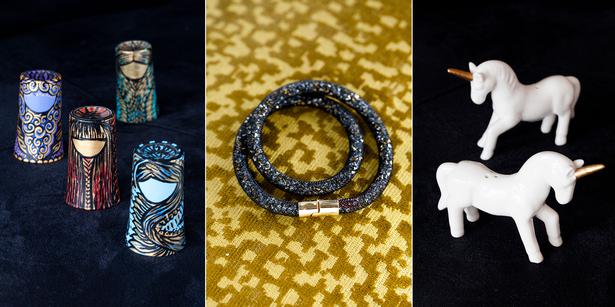 1. Goddesses by Danielle Meredith
My cousin Dani surprised me with these beautiful goddesses in 2012, I'd moved into a new flat and had just released my first book. The intention was that they'd watch over my creativity and give me strength. Dani's a fantastic artist, working mostly on large-scale portraits, so this collection is really special and unique to our bond.
2. Swarovski black stardust bracelet
When I got back from London a couple of years ago, I was ridiculously heartbroken and a bit lost. My parents helped me get back on track by giving me a project. I renovated one of their houses with my dad — and quietly rebuilt my confidence while sanding, painting and varnishing, selecting light fixtures and so on. When the house was finished they gave me this bracelet as a thank you, and also as a reminder that I am part of something much bigger than myself — the card read, "Stardust for our star".
3. Unicorn salt and pepper shakers
This was the first housewarming gift for my new home from my wonderful friend and fellow writer Ines Maria Almeida. She sent them up from Wellington and when I opened the package I just about died. I love unicorns!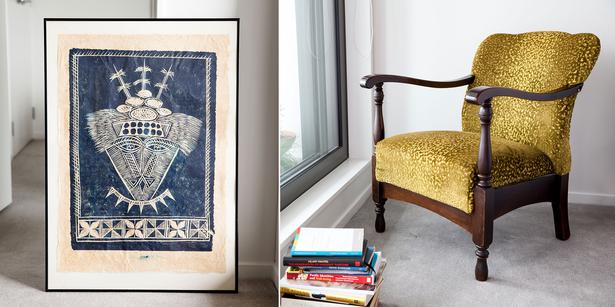 4. Fatu Feu'u pacific head mask series lithograph
My mother Kim was 22 when foremost Samoan artist Fatu Feu'u gifted her this work during an interview, at the time she was a journalist for the Auckland Sun. Over the years, this print has carried great value as a bastion of "home" — in what was a changing landscape, while Mum and I flatted around Auckland. She promised to hand it down to me when I was old enough, and living in my own house. Having it here in my apartment is a real milestone.
5. Reupholstered reading chair
When my parents bought what is now our family home on Symonds St, the building was in need of some serious TLC, and this chair was one of a few items left behind by the previous owner. We kept it because it had great bones, but the fabric was terrible. My mum had it reupholstered in this beautiful forest green crushed velvet. It's become my favourite spot to read books and leaf through rough drafts of my writing; I love the texture and the play of light.
Share this:
More At Home / Features & Profiles