The Common Thread Between Kowtow And Fisher & Paykel
The New Zealand design leaders unite to remind us of the importance of taking care of our clothes
SPONSORED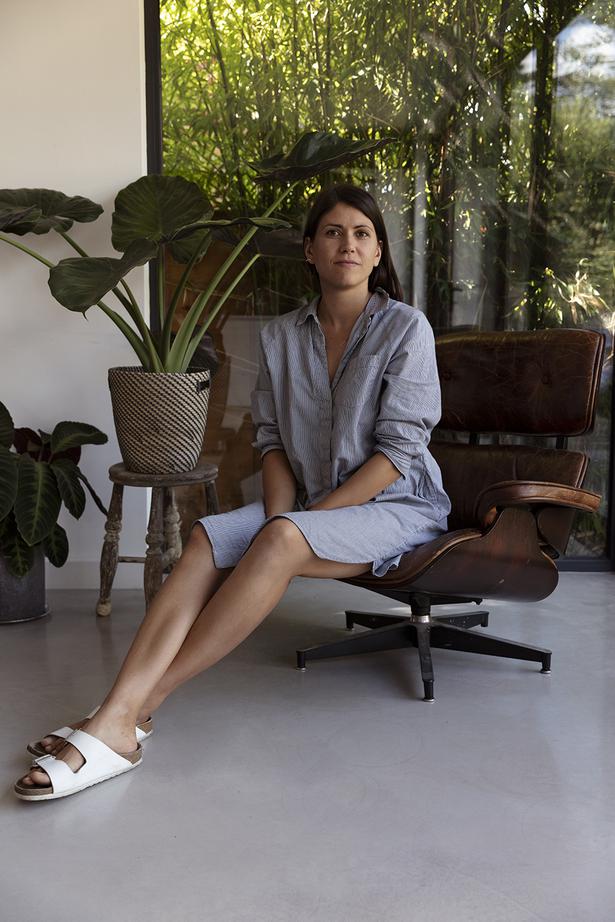 Friday July 10, 2020
Supporting local is more important than ever, with Fisher & Paykel's latest collaboration celebrating Kiwi designers and their craft - and how fashion and laundry must work in harmony. The final in Viva's Perfect Pair series focuses on local ethical label Kowtow and its founder and creative director Gosia Piatek.
A timeless design philosophy has defined Kowtow since it began almost 15 years ago. Established by Gosia Piatek in 2006, the creative director and her brand have been pioneers in the ethical fashion space ever since, with an ongoing commitment to working with sustainable fabrics like Fair-trade certified organic cotton and a transparent production chain.
READ: Fisher & Paykel & Mahsa's Common Values In Caring For Our Clothes
"We create garments from quality natural and biodegradable fibres in styles that we feel transcend age and season," explains Gosia, who consistently designs with longevity front of mind.
For her, this approach defines modern thinking. Known for its minimalist garments that last, Kowtow collections often draw inspiration from art and architecture. This season Gosia and her team looked at the beauty of everyday objects, from the humble tea towel of Bauhaus weaver Kitty van der Mijll Dekker translated as a striking check print to the bold primary colours of their Composure cardigan, inspired by the playful colours of Charles & Ray Eames. Fabric has always been key for Kowtow.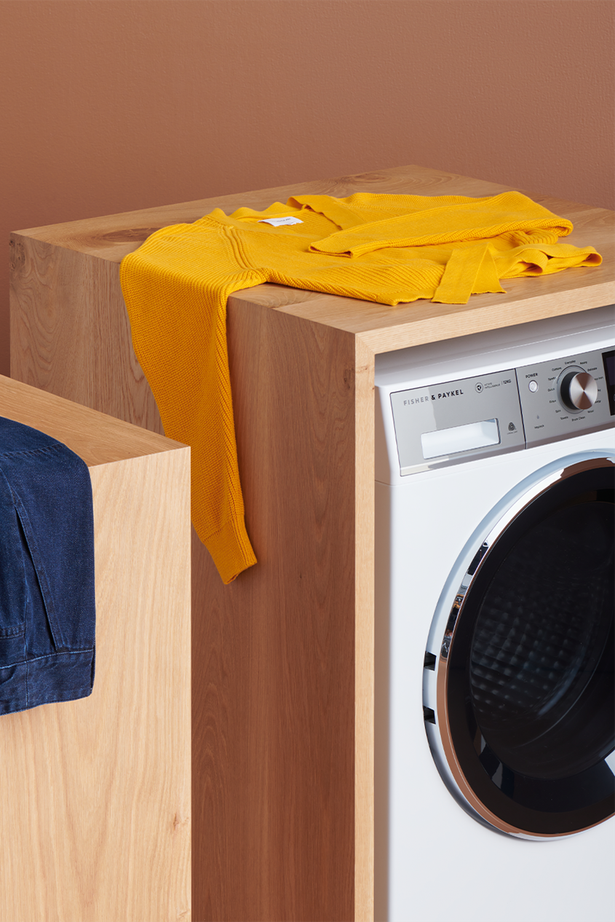 The brand sources fair trade organic cotton from seed to garment, working for many years with two manufacturers in India. All fabrics are unique to them, as they develop each fabric from the yarn; they also use Global Organic Textile Standard approved dyes. Each collection is approached with slow production in mind, with classic, simplistic designs. The brand's wrap Composure cardigan, made from organic cotton, is a hero piece; offered each season and made to be worn in various ways.
The Carpenter jeans are too, designed to "grow more beautiful over time". Kowtow's clean denim is dyed with its own organic wash recipe to ensure sustainable use and treatment of water (they recommend pre-washing dark denim before wear to remove any excess surface dye, and washing inside out to retain its colour). "Our aim at Kowtow is to have a fully closed loop on what we produce from seed to garment to end of life," says Gosia.
READ: Perfect Pairs: Fisher & Paykel & Wynn Hamlyn's Collaborative Synergy
"Promoting good practices in taking care of clothing allows them to last longer before they end up back to us in our take-back program. Therefore, an important piece of the garment's sustainable journey is care and repair. So to stand the test of time it's important to know how to care for them." Specialised cycles on the Fisher & Paykel 12kg ActiveIntelligence™ Front Load Washer have been designed to gently wash and care for items like these - able to determine the weight of the load and optimise the cycle accordingly; great for fabric care and the environment.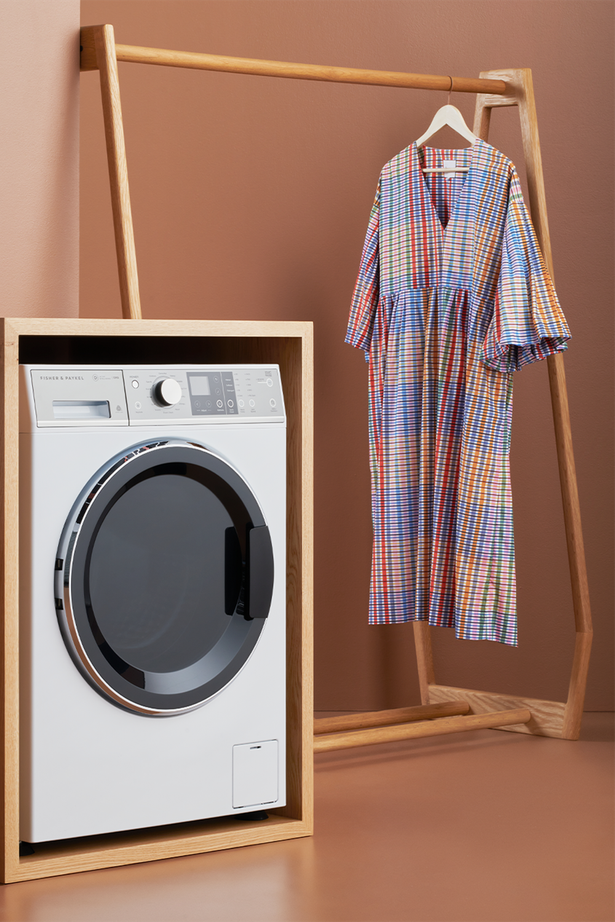 The comprehensive cotton cycle has a default 40-degree temperature and fast spin speed to help extract moisture which will help speed up drying. Its auto-dose technology also detects how soiled garments are and uses the optimal amount of detergent to effectively clean - something that is generally overused, and not ideal for fabric care.
For Kowtow, genuinely caring for garments to make them last longer and keep them out of landfill feeds into all they do as a brand as part of the wider sustainability conversation - from fabric choices to compostable packaging, use of limited trims and more.
"Circularity is very important for us right now. We have a Take-Back Program at Kowtow, we feel that as designers we are responsible for the end life of the product that's created, not the customer," says Gosia. "So, we are encouraging garments to be returned to us firstly for free repair or if they are at the end their life to enter into the journey of circularity by avoiding the landfill and allowing us to create something new from the old."
For more about Fisher & Paykel's innovative laundry products, visit fisherpaykel.com
Share this: