SPONSORED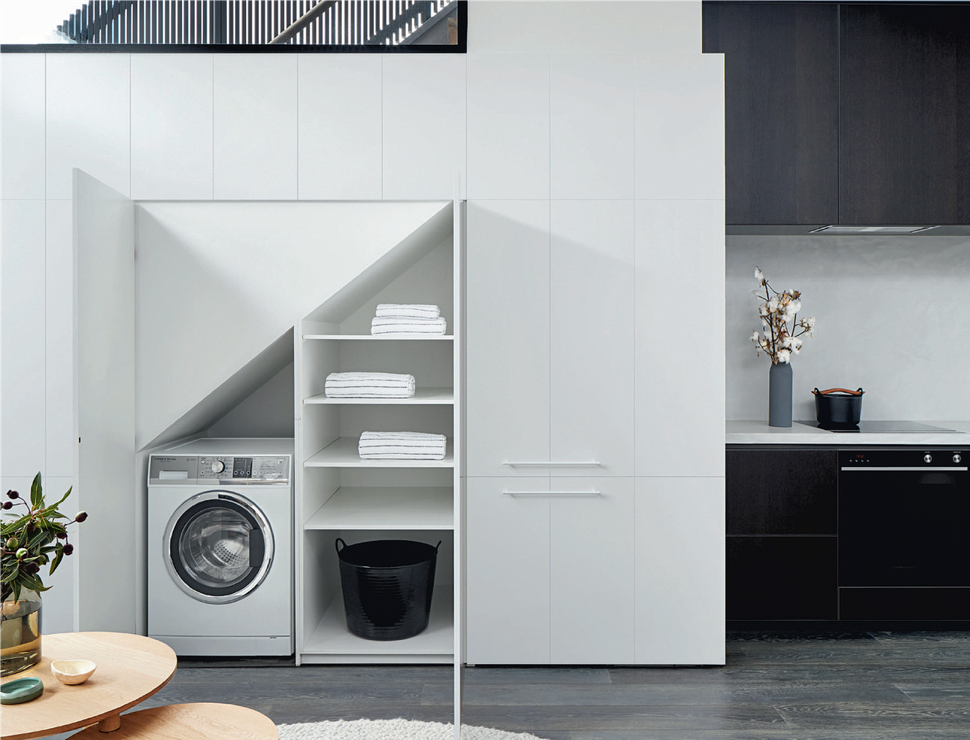 How To: Design A Laundry For Any Space
The first box to tick when designing a laundry is creating a space that is practical and purposeful.
Saturday June 1, 2019
The first box to tick when designing a laundry is creating a space that is practical and purposeful. Next on the list should be adding some style. There's no reason why this space shouldn't look as good as the rest of your home.
Whether you have an entire room exclusively for this use or a small space concealed behind a cupboard door, the key to creating a laundry you'll love is having a well-considered plan. We all place different demands on our laundry, from the needs of a large family with an outdoor lifestyle to the more pared back requirements of an apartment-dwelling urban couple.
But all successful laundry layouts require the same thing: strict spatial design discipline. If space is at a premium, think vertical. Space savers include stacking a dryer on top of a washing machine and using hooks and shelves for storage. All-in-one appliances will also help maximize laundry space. The new Fisher& Paykel Washer Dryer Combo can be placed anywhere in your home, with no venting required.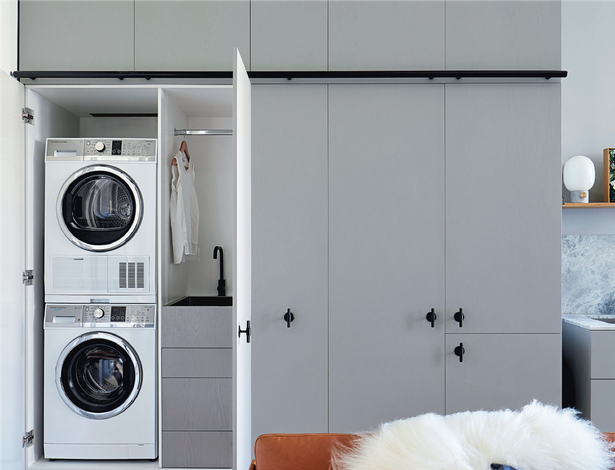 It's ideal for apartments, under stairs, or camouflaged behind a door in the kitchen or bathroom. On the other hand, if you have plenty of room, pair a washing machine and matching dryer side-by-side under a beautiful benchtop. Fisher & Paykel's 12kg Front Loader Washing Machine and 9kgHeat Pump Condensing Dryer teamed together create a simple yet elegant look.
Once you've come to grips with the layout and appliances, it's time to add some personal style. Give your laundry décor the same attention as you would your bedroom or living room. If it's a compact space you could paint the walls and ceiling in a dark and moody colour to make the white appliances pop.
Consider wallpapering your laundry in bold wallpaper. Amacramé pot-plant holder suspended from the ceiling will add some lively greenery. If there's room, hang a favourite artwork. It's design details like these that will give your laundry pizzazz and personality. If you get the décor right, putting on a load of washing will never be a chore again.
Share this: