SPONSORED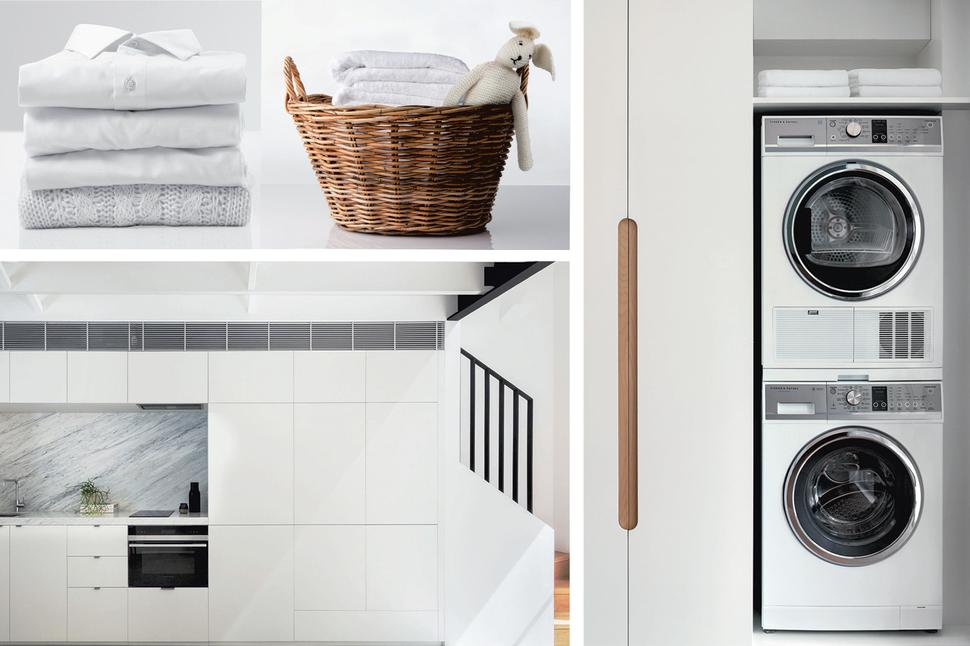 How To Put The Love Into Your Wash
Putting on a load of washing means different things to different people
Monday Aug. 12, 2019
For some, it's a ritual that involves a lot of care and consideration. For others, it's just a matter of tossing a pile of dirty laundry into the machine and turning it on. But – as any laundry fanatic knows – taking good care of your clothes can add years to the life of a garment. If wash day is simply another chore to be ticked off, the one single thing you can do to improve the lifespan of your clothing is to check the care labels on each garment for washing and drying guidelines. But if you really want to show some fabric love, Fisher & Paykel are the experts. It's possible to wash and dry some fabrics usually reserved for handwashing in a Fisher & Paykel washing machine and dryer. Fisher &Paykel experts recommend the following cycles to help extend the life of your clothing:
SILK A lightweight, luxurious fabric with a beautiful drape and lustre, silk is a natural fibre with excellent insulating and absorbency properties, cool in summer and warm in winter. Silk is sensitive to heat and therefore requires low wash and dry temperatures, and is best ironed when damp. Fisher & Paykel recommend washing silk on gentle cycles such as Handwash and Wool.
WOOL Generally wool is more durable and requires less washing than other fabrics. However, gentle washing will help retain the garment's lustre and natural softness, and remove degrading oils. Machine washable wool garments can be gently washed on the Woolmark-approved Wool cycle. Fisher & Paykel provides a rack with their Heat Pump dryers so that you can dry your woollens flat at low heat without tumbling.
COTTON is the most common of the natural fibre family being a comfortable, breathable fabric that is hypoallergenic and does not irritate skin. Strong and abrasion resistant, cotton fibres can withstand warmer wash temperatures and greater agitation to remove dirt and odours. Cotton can be efficiently cleaned on the Cottons or Everyday cycles.
LINEN is crisper than cotton but similarly breathable and cool. It has long fibres at variable lengths which contributes to its strength and longevity. Though it has more texture than cotton, it is silky with high lustre, becoming softer and more absorbent after each wash and tumble dry. Fisher & Paykel recommend washing linen on a Delicate cycle. You can use your 'wrinkle free' function on your washing machine to help minimise creases. It is important to remove linen items from the dryer when slightly damp and hang to rest.
Share this: