Need To Know: The Refrigerator With Four Doors Of Freshness
In our Need To Know series in association with Fisher & Paykel, we discover more about brand's most innovative appliances
SPONSORED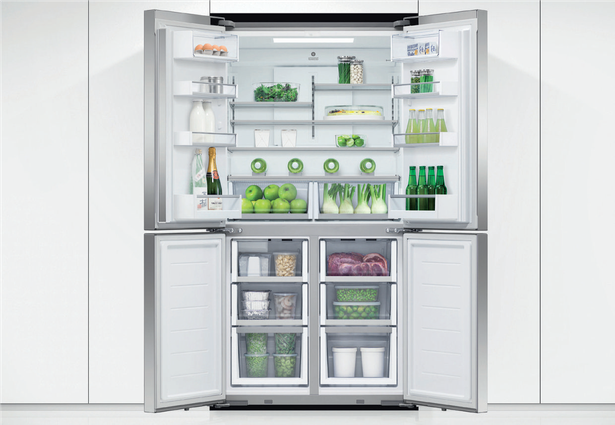 Thursday Aug. 1, 2019
THE FOUR-DOOR FRIDGE FREEZER
Food care is at the heart of refrigeration design. It's about controlling the environment around your food and keeping the temperature as consistent as possible.
With this in mind, the design team at Fisher & Paykel has created the Quad Door refrigerator range to help you keep your food fresher longer. This premium freestanding fridge freezer has four independent compartments for optimal storage.
It also offers the Variable Temperature Zone option in the bottom-right quadrant. The temperature in this compartment can be adapted, giving you the freedom to further personalise your storage needs. The four options are: Fridge, Chill, Soft Freeze and Freeze.
FRIDGE 
The Fridge mode provides ideal storage for fresh food such as fruit and vegetables, dairy products, meat and drinks.
CHILL
Keeps highly perishable meat, poultry and Seafood close to freezing to retain their vital freshness. It's also perfect for chilling alcoholic beverages and entertaining.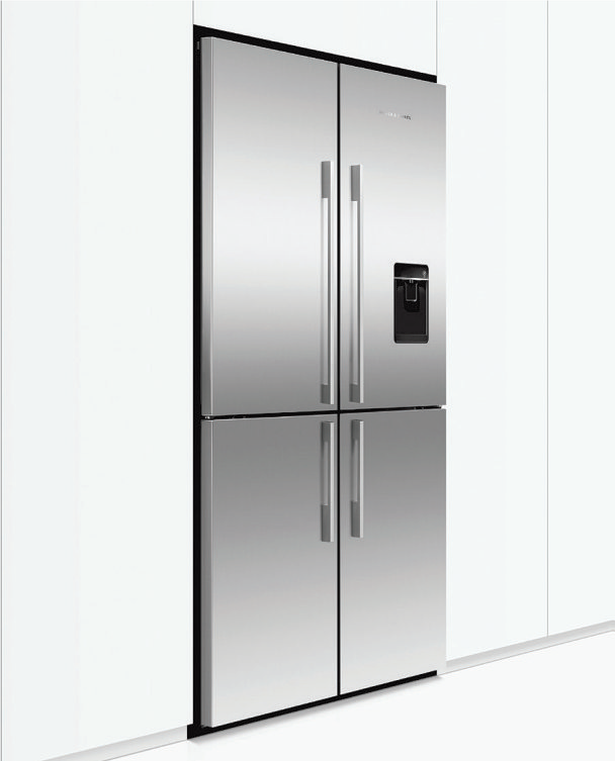 Photo / Supplied

SOFT FREEZE
The Soft Freeze option extends the shelf life of products. You can also save time because you can heat, cook, serve or portion food without waiting for it to thaw. It's the perfect cool storage for food such as soups, sauces, sliced bread and pastries.

FREEZER
The Freezer is for long-term storage of frozen fruits and vegetables and icecream.

1. PERFECT RESULTS
As well as having Variable Temperature control with four modes available — Fridge, Chill, Soft Freeze and Freezer — the quad door refrigerator has ActiveSmartTM technology. This system uses sensors to monitor how the fridge freezer is used and adjusts the temperature, airflow and humidity to deliver optimal results throughout. The sensors respond to daily use and adapt accordingly by cooling and defrosting only when needed.

DID YOU KNOW the fridge is the most used door in your household.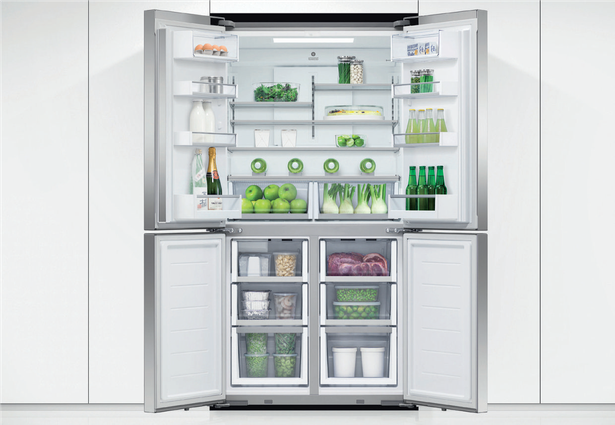 2. BEAUTIFUL DESIGN
As well as being adaptable to a range of lifestyle needs, the design team at Fisher & Paykel wanted the quad to beacon temporary appliance with a timeless beauty. Built from stainless steel, it is designed with detail and durability in mind. This is reflected in its quality materials and high-tech functions. It has highly adaptable internal storage solutions, generous LED lighting, glass shelves for visibility and soft close metal runners.

DID YOU KNOW that the door hinges have been tested by Fisher & Paykel 300,000 times for resilience 
DID YOU KNOW the quad door has been designed to match Fisher & Paykel's family of appliances, with matching handles and stainless steel finish.
DID YOU KNOW the quad door refrigerator has drawers that allow you to easily access and see what's stored in the freezer.

3. BIGGER IS BETTER
The 605 litre quad door fridge freezer has been created with flexible storage solutions and easy access in mind. Its large compartments, adjustable internal storage and shelving are designed to cater for constantly changing needs.
To find out more visit Fisherpaykel.com 
Share this: