Need To Know: The Drawer That's Changed The Way We Wash Dishes
In our Need To Know series in association with Fisher & Paykel, we discover more about brand's most innovative appliances
SPONSORED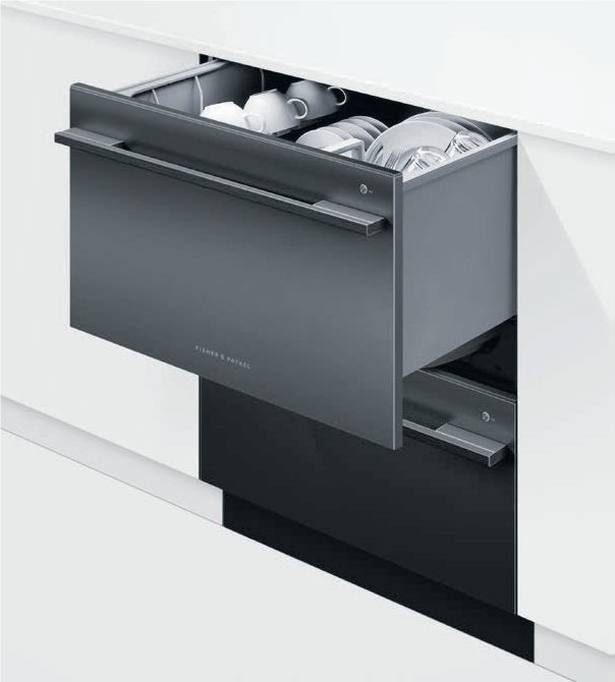 Thursday Aug. 1, 2019
Refined Over 20 Years
The idea for the DishDrawer™ Dishwasher came about at the turn of last century when Fisher & Paykel's design team observed how kitchens were being used. They noticed that kitchens were morphing from task-centred spaces to the social hub of a home.
At the same time, cupboards were disappearing in favour of large drawers. Fisher &Paykel designers took this information and began exploring how it could be applied to a dishwasher. They built a series of prototypes that developed into the ground-breaking DishDrawer™, released in 1996. Its simple and sleek design quickly won favour with interior designers and architects.
More than 20 years later, Fisher & Paykel's revolutionary dishwasher is in its prime. Having been put through over a million test cycles, opened and closed thousands of times and tested the toughest stains, its original benefits have been honed and new features added. The combination of intelligent technology and simple mechanics means more space for your dishes, greater reliability and excellent wash performance.
Still as cutting edge and contemporary as the day it was designed, Fisher & Paykel's team continues to come up with new versions, such as the latest black DishDrawer™ that matches their range of other Black appliances, and adds a touch of glamour and sophistication to any kitchen.
The single DishDrawer™ is ideal for compact kitchens, or where space is at a premium, such as a bachor scullery. The double DishDrawer™ is popular with families, and the tall DishDrawer™, is ideal for the home entertainer as it has plenty of room for large platters and dishes.

1. Simple & Smooth 
The DishDrawer™ dishwashers are easy to load, requiring minimal bending, because they can be positioned at bench height. The simple drawer design opens with a smooth glide, offering access to a flexible racking system. The DishDrawer™ also provides better visibility and access to rear racks compared to dishwashers with drop-down doors.

DID YOU KNOW the DishDrawer™ comes in three sizes: Double DishDrawer™, pictured left, single drawer and tall drawer, which is ideal for platters and large dishes.

2. Flexibility
Fisher & Paykel's Double DishDrawer™ dishwasher allows you to wash one drawer while stacking the other, or wash both at once.
DID YOU KNOW both drawers operate independently, allowing two different wash cycles to operate simultaneously. That allows you to wash variable loads such as fine glass crystal in one DishDrawer™ and heavily soiled pots and pans in the other.

DID YOU NOW flexible racking caters for different situations. For example, the cutlery basket can be customised for different utensils and can be folded flat to accommodate a full load of pots. Height-adjustable cup racks allow for different shapes and sizes and provide wine glass supports.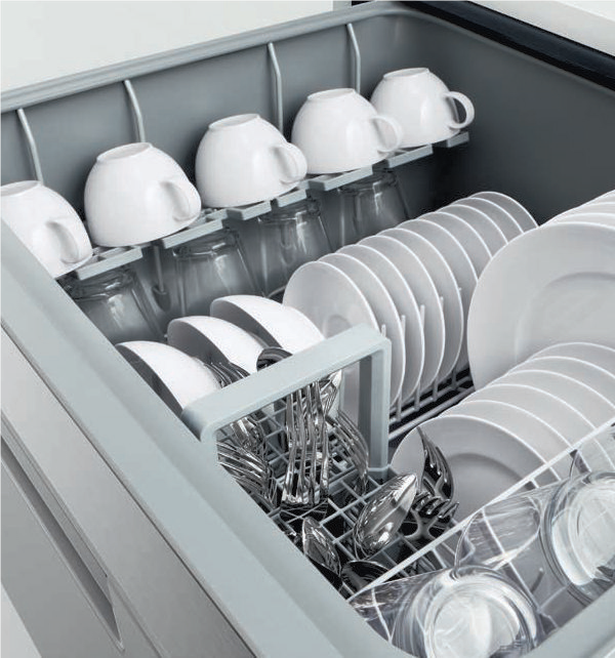 3. Quiet Please
Fine-tuned to run at a very low decibel rating, the DishDrawer™ offers exceptionally quiet performance. It does its job without making a fuss, a bonus when the kitchen is the social hub of a home. The last thing you want when you are entertaining is a noisy dishwasher in the background.

DID YOU KNOW the end-of-cycle alerts can be turned off for peace and quiet in the kitchen.

4. Design Details 
The DishDrawer™ is installed flush with your kitchen cabinetry for a more streamlined kitchen design.
DID YOU KNOW for added safety, a child lock prevents the drawers from opening and disables the buttons.

DID YOU KNOW DishDrawer™ dishwashers use Fisher & Paykel's SmartDrive™ motor, also found in washing machines, to achieve excellent wash and dry performance with efficient use of energy and water.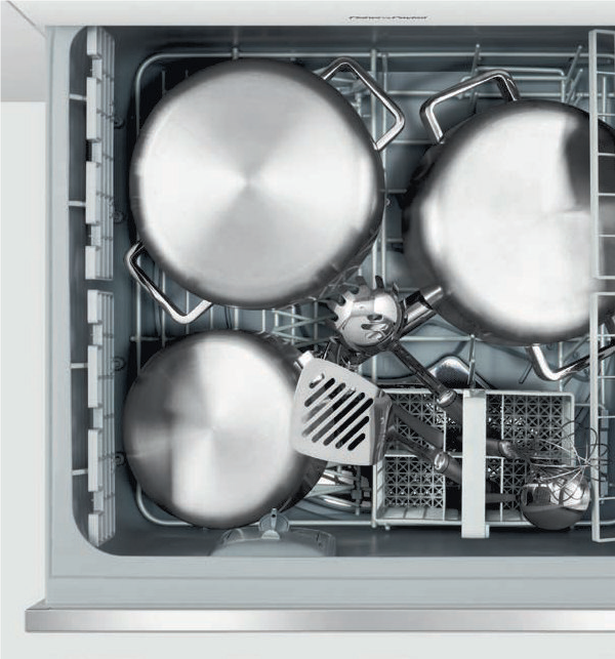 5. Constant Revolution
Fisher & Paykel recently introduced a new black stainless steel model in response to the growing number of architects, designers and customers who are using black and darker stained timber finishes in their kitchen designs.
DID YOU KNOW the new dark finish provides a sophisticated textural contrast. It doesn't conceal the dishwasher, like an integrated appliance does, but it can recede into the kitchen design in away that traditional stainless steel and white finishes cannot.
DID YOU KNOW the new black Double DishDrawer™ dishwasher features 15 different wash programmes to provide a cycle that perfectly suits your needs.These include Rinse, Fast, Delicate, Normal Eco, Normal and Heavy.
To find out more visit Fisherpaykel.com
Share this: