Need To Know: Why A Heatpump Dryer Will Put A New Spin On Your Laundry
In our Need To Know series in association with Fisher & Paykel, we discover more about brand's most popular appliances
SPONSORED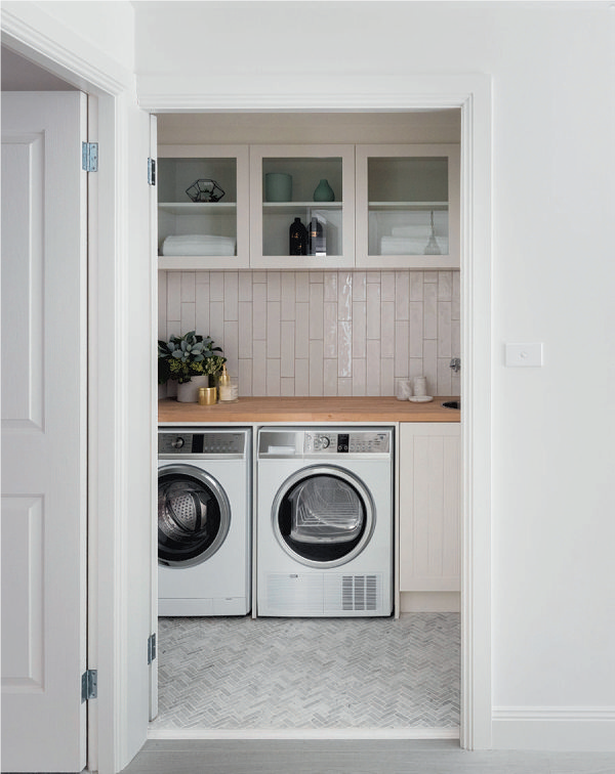 Thursday Aug. 1, 2019
1. EARTH & FABRIC FRIENDLY
It's possible, thanks to the latest technology, to use a dryer to get your laundry warm and dry in winter — and be earth and fabric-friendly at the same time. Designed with energy efficiency and fabric care in mind, the heat pump tumble dryer uses a lower temperature to dry your washing. As well as using less energy, it offers better protection for your clothes, which is great for those investment pieces in your wardrobe that you want to last the distance.
DID YOU KNOW Fisher & Paykel's Heat Pump Condensing Dryers have moisture sensing technology to prevent over-drying, which can waste time and energy, as well as causing heat damage to fabric. The dryer senses when the clothes have reached the required dryness leve using auto-sensing technology which measures moisture inside the drum, shutting off at the perfect time to avoid over-drying your clothes, helping them last longer and reducing energy wastage.
DID YOU KNOW Fisher & Paykel's new 9kg and 8kg Heat Pump Condensing Dryers have an 8-star energy rating. They use heat pump technology to gently and effectively dry clothes at low temperatures, which is great for fabric care.
2. HIDE & SEEK
These days a laundry is often hidden behind a streamlined display of cabinetry that looks so good it's a design feature. A heat pump dryer is ideal for the compact laundry located in a kitchen or hallway because the moisture is condensed–meaning no venting is required. It's just a matter of plugging the dryer in and it's good to go, literally.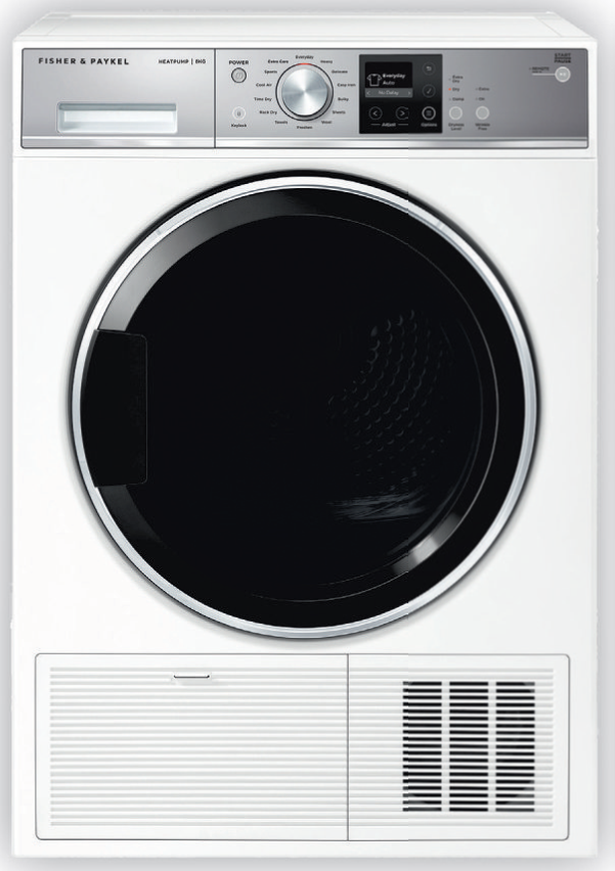 DID YOU KNOW installing a heat pump dryer was that easy? On the other hand, a vented dryer requires the expense of a tradesperson to install the ducting to remove moisture. Vented dryers also need to be near a window or external wall because of the ducting required
3. TOTAL CONTROL
Choosing which cycle to use can sometimes feel like a bit of guesswork, so Fisher & Paykel's designers have simplified it by adding a LCD screen to the new 8kg Heat PumpDryer that's user-friendly — there are preset cycles, designed with ease of use in mind, so you can spend less time worrying about the laundry.
DID YOU KNOW there are several fabric care cycles to choose from on Fisher & Paykel's heat pump dryers. Designed to cater for a range of requirements, the cycles include Wool, Delicate and Sheets. There's also a drying rack that comes with the dryer — perfect for those things that you don't want to tumble such as shoes and hats.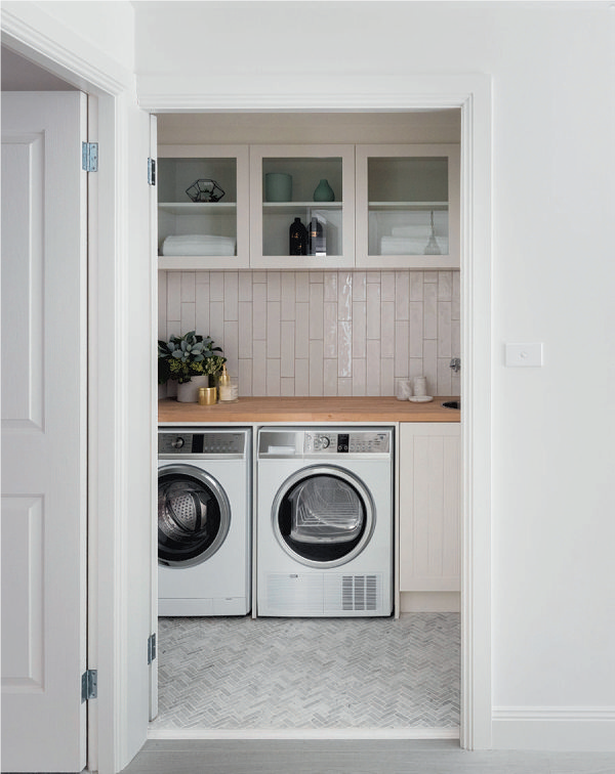 CHOOSING A DRYER
When winter kicks in, bringing day after day of biting cold temperatures and rain, it can be almost impossible to get your washing dry, let alone warm and fluffy. A good dryer can make an enormous difference to your life during these chilly months. The designers at Fisher & Paykel have created heat pump dryers that are kind to both your fabric and the planet.
The added bonus of the heat pump dryer, and all condensing dryers, is that they don't need to be placed near a window or external wall for venting. The heat pump dryer can be plugged in almost anywhere in your home – perfect for the hidden laundry cordoned off behind a sliding wood panel or fronted by a retractable door.
Instead of being vented outside via ducting, the moisture is collected in a small tank and emptied via a plumbed-in hose or manually — great for watering your indoor plants. Fisher & Paykel's heat pump dryers are intuitive to use and are designed to match their front-loading washers for a laundry space that is both functional and stylish.
To find out more visit Fisherpaykel.com
Share this: