New Opening: Mark Antonia
Floral artists Mark Antonia's beautiful new Kingsland store is a heaven for flower lovers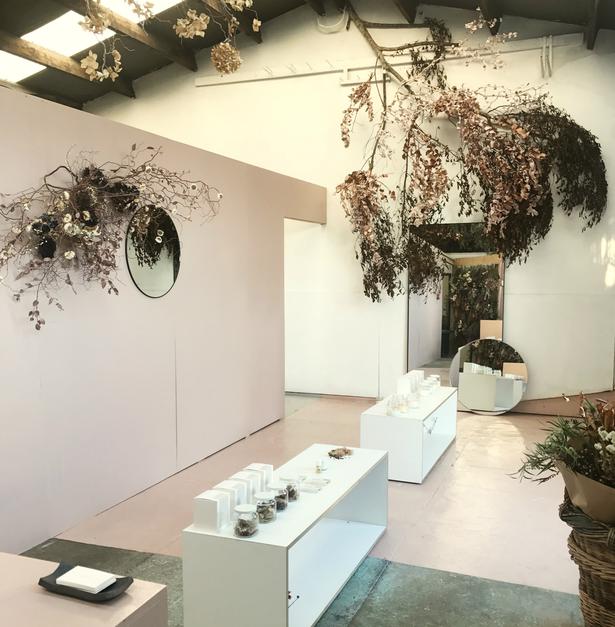 Thursday Nov. 30, 2017
Known for their stunning arrangements made from dried leaves and flowers, floral artists Mark Antonia are opening their first retail space in Kingsland.
Decorated in soft pink hues, you can browse their range of candles, fragrances, arrangements, wreaths, ceramics, homeware, vases and prints.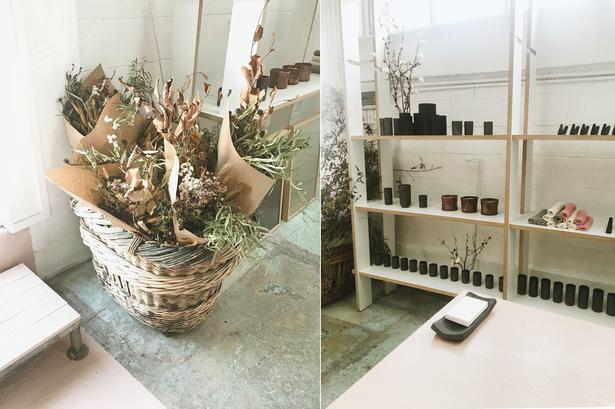 Describing the store, owner Antonia de Vere says "customers will be beckoned by a pink door and hanging arrangements visible through the warehouse's windows". It will be open in the evenings, for relaxed after-work visits.
"We want to be able to offer our evening customers a glass of something pink as they look around, or sit in our scented flower garden outside, which is made up of flowers that are notes in our candles, or are pink to match our store and branding," said Antonia.
READ: The duo behind Mark Antonia Share Their Favourite Things
"We have been creating and renovating it all ourselves, using Mark's and my design skills to create a space that hopefully really represents the Mark Antonia brand and personality."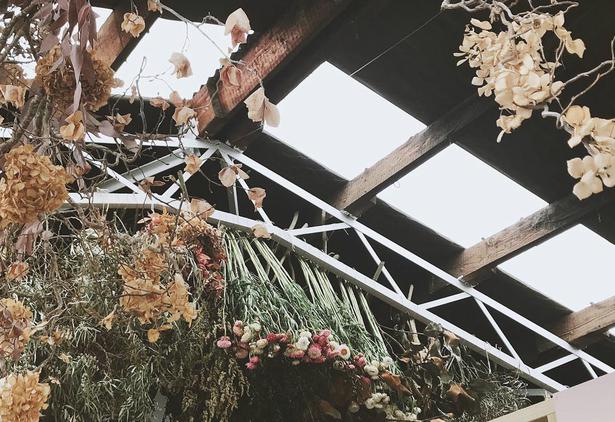 The store will sell their own products, as well as their latest collaborations. Soon to hit the shelves is a hand cream made with Pop Nails, that contains a bespoke fragrance, as well as a cuticle oil with dried flowers and rose quartz floating inside. 
• 3b Central Rd, Kingsland. Open Thursdays (4-8pm), Fridays (4-9pm), and Saturdays (10am-6pm). Visit Markantonia.com
Share this: