Global Glamour: Interior designer Sandra Nunnerley in New York
New Zealander Sandra Nunnerley has earned a reputation for elegant, liveable interior design. She explains her avoidance of passing trends and talks about her new book.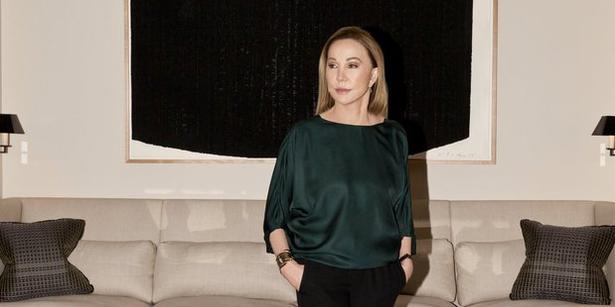 Wednesday Nov. 20, 2013
From her New York home, Sandra Nunnerley has carved out a career as an internationally respected interior designer - her work informed by her passion for travel, jazz and having grown up in New Zealand. She has featured in theArchitectural Digest 100 list of the world's top designers and architects, thanks to her work on prestigious residential commissions around the world. Dramatic architecture, elegant furniture and impressive artworks are all part of her signature.
Interiors by Sandra Nunnerley ($148, PowerHouse Books) is her new book, which demonstrates her sophisticated approach to design.

Please share your journey to where you are today.
I grew up in a creaky, clapboard, Victorian house in Wellington's Oriental Bay. My mother is an extremely cultivated woman and a former journalist. She took me to see every play, concert or ballet that came to town and was my first and most important mentor.
When I went off to study architecture at university in Sydney, Australia, I found another in Kym Bonython, who hired me to work at his art gallery. Kym was a remarkable man who opened my eyes to art and to music.
He was also a jazz entrepreneur who brought over all the greats. I remember Duke Ellington kissing my hand and Thelonious Monk playing the piano on one of Kym's rollicking harbour cruises. I headed off to Europe to do my Big OE before studying art history in London and Paris. I then moved to New York, where I began working at the Marlborough Art Gallery, which represented artists such as Francis Bacon and David Smith.
I found that interior design brought together everything I loved: architecture, design and art, and I opened my own studio in 1986. Architecture has always been my starting point, and I draw my inspiration from far and wide, free-associating between all things beautiful from different places and periods.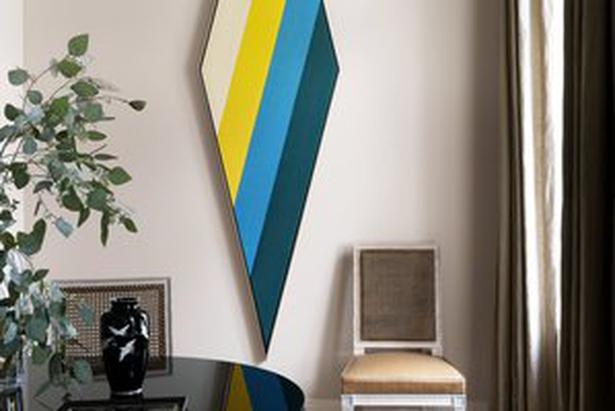 What is your design philosophy?
I believe design is about so much more than creating beautiful spaces. Great design celebrates reality. There's nothing worse than a room that looks great in a picture but is always empty. I draw inspiration from all over - free associating between different places and periods - and use that to bring to life spaces that are both beautiful to look at, and that people actually use.

How does living in New York affect your approach to design?
Even though I've lived in New York for more than 20 years now, every time I turn the corner on the street I find that there's still something new to see. For a curious person like me, the dynamism of life and the diversity of people here is thrilling, and it's a big part of why we have world-class cultural institutions and vibrant art and music and food scenes. My work is a lot about free association between all manner of beautiful things, and this city absolutely fuels that.
I think what sets New York apart - and this is as true today as it was 20 years ago - is its unique energy. It's hard to describe but it's a palpable, dynamic energy that just hooks you, and there's no other city in the world that has it.
I couldn't say what creates it; perhaps that it's such a vertical city and you have so many people condensed in such a small space. I'd also say that this is by far the most efficient city for doing business in the world. You can get more things done faster here than anywhere - that also serves as a kind of engine for the energy this place generates. You can actually feel how productive it is.

What is your most treasured item?
Some of my most treasured items are my art collections, which I've built as I've travelled throughout the years. I also collect primitive art (mostly African and Sepik), furniture (especially Moderne and mid-century), and I have a large collection of textiles, both antique and from my travels around the world. They always provide me with design inspiration. The Maori waka and mere remind me of where I come from and keep me grounded.

What inspires you right now?
What constantly inspires me is art. Mark Rothko - his way of expressing colour, in particular, has influenced me tremendously. You can see it in the palettes I'm drawn to, and the way subtle interplays of like colours show up in the spaces I design.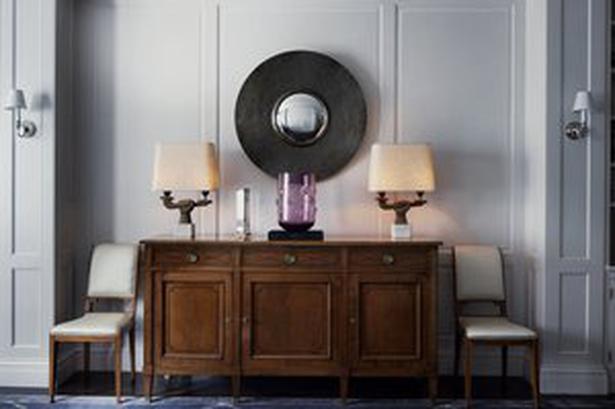 Kaz Oshirio is a current favourite of mine. He's a Los Angeles-based, Japanese-American artist who combines sculpture and painting in a wonderful way. I also love Richard Serra, for his expressive minimalism, and Christopher Wool for his highly graphic works.
Contemporary art has long been a passion of mine and, lately, contemporary Chinese painting in particular.

What projects are you most proud of?
Each project has things in it that I love, so all of them, in a way. Generally speaking, I'm most proud of the projects where I've developed great relationships with artists and craftsmen and brought them in to do what they do best. That's very exciting.

Please talk us through the process when you start working with a new client/on a new project?
I take a very integrated approach, not only to interior design and decoration, but in particular to interior architecture. I always say you've got to get the bones right first - if you don't, no amount of decoration will help. So I approach all my projects with a soup-to-nuts philosophy, beginning with a very careful consideration of the architecture and ending with the decorative details.

What do you predict will be the biggest interior trends in 2014?
One thing I've been noticing is a return to embracing traditional decorative flourishes - wallpaper, for instance - and incorporating that within a contemporary envelope. But, honestly, I don't really deal in trends; my own philosophy is more about striving for timelessness in interiors.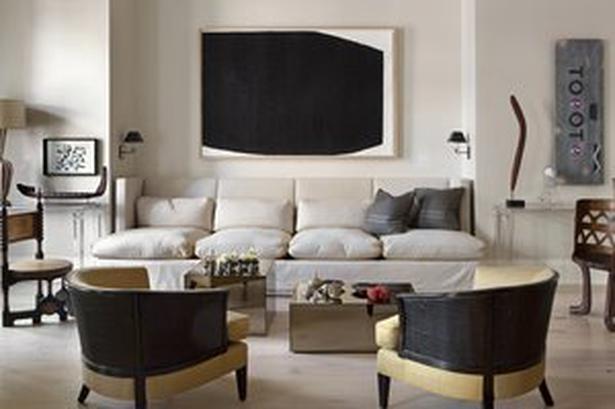 What colours, textures, materials are you loving at the moment?
I'm drawn to what I call my "shadow colours": pale, pearlescent whites, delicate ivories, ethereal greys. They have an elusive quality and constantly change with the light over the course of the day, which I find very appealing. I love to envelop rooms - paint the ceilings and walls in one colour. It ties the room together - especially in a kitchen where you don't have crown mouldings. Just be sure to lighten the ceiling colour a little bit.

Is there a difference between American and European design?
Design seems to come down to personal taste, rather than geography, especially now that we're more connected than ever before. One has only to access www.1stdibs.com to realise how closely designers all over the world are connected. The key word today is "appropriateness".

You travel a lot. How does this inspire you?
I've lived in different places and travelled all over the world, and I make a point of going somewhere new, because it always makes me see things in a new way. Standing on a mountaintop in Tibet changed my ideas about how to bring serenity into a home, while Burma gave me whole new ideas about colour.
But inspiration is all around us, and here, in New York, I find it around every street corner - in the atmosphere of an ethnic restaurant in Queens, the colour of a kimono in an opera at the Met, even the shape and texture of a mandarin orange at a fruit stand.
How do you manage your time?
We now have three days - we work in the European time zone, the US and the Pacific Rim. Good design never sleeps! But this is only do-able because of the advances of technology.
What do you do to switch off?
Travel. Go to galleries and museums - there is always something eye-opening to see. And I'm devoted to Pilates. I love to entertain at home - and one of the focal points of my apartment is a wonderful 1940s' Jansen dining table on wheels that gives me total flexibility: I can load it up with dishes for a casual buffet or wheel it to the centre of the room and set it for a more formal dinner party.

Anything else you'd like to add?
I've reached the stage in my career where I've done so many projects that I loved, the time seemed right to bring them together in one place in the form of a book. But I very much didn't want to do just another design book. I wanted to do a book that would chart my inspirations and encourage readers to look for their own inspiration, not only in the work that I've done but in the world around them.
One of the things that comes through in the book is how important travel has been to me and how the wonderful things that I've seen all over the world filter into what I do.
But you know, you don't need to travel to Burma or Bali or Berlin to get inspired. I find new design ideas just walking down the street in New York, London and Paris. You'll see that in the book, as well as the hallmarks of my work: juxtapositions of modern and traditional, interplays of colour and texture, careful attention to form and function.
• See nunnerley.com to find out more.
Share this: