Great Escape: Adventurers Will Love This Remote High-Country Hut
Hikers and mountain bikers, Garston's Slate Hut is for you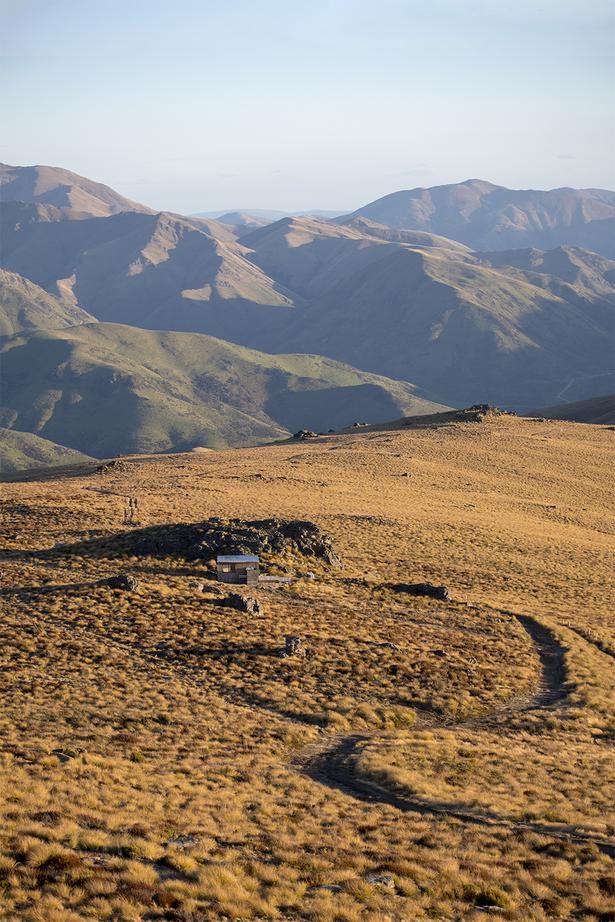 Thursday Jan. 7, 2021
Location: Garston, 45 minutes south of Queenstown
Price: From $120 per night
Visit: Welcomerock.co.nz/slate-hut
If you're a hiker or mountain biker with a keen sense of adventure, The Slate Hut offers a totally private shelter on a high-country working farm near Queenstown — complete with your very own tramping and biking trail. The area is known as Welcome Rock, a nationally-protected 2000ha high country station.
The hut is simple and proudly rustic, sleeping up to four people, and has a basic gas cooker, utensils, a longdrop toilet and an outside bath. There is no power, which means it has no heating, but it's positioned near the highest point of the private trail, on the ridgeline at 1000m, and is quite the suncatcher.
From the hut, you'll have panoramic views over the surrounding mountains, valley, tussock, beech trees and impressive natural schist rock formations. It's a dream spot for those who crave isolation and self-dependence, but are keen for a more intrepid escape.
READ: Go Off-Grid In Luxury At PurePods Kaikoura Hut
Naturally there's limited cell coverage, making it the perfect isolation station. The hut is about 2km from the carpark, so you'll need to hike or bike in; expect the hike to take about 40 minutes, carrying all your gear with you.
You will need to bring food for your stay as well as toilet paper and sleeping needs such as a sleeping bag, pillows and bags for your rubbish.
However, you can upgrade to a package that includes food, linen and towels. Don't forget to pack a torch as well. The private hiking and biking trail is 27km long, and 21km of it was built with a pick and shovel, including its stone bridges and waterways.
For mountain bikers, the trail is considered an Intermediate/Grade 3 cross-country ride, and for hikers it is a backcountry track so make sure you have sturdy footwear. The Slate Hut is a unique getaway for adventurous spirits.
– Originally published in Viva Magazine – Volume Two
Share this: