Grey Gardens Estate on the Market in the Hamptons
Sally Quinn's famous Grey Gardens estate is on the market for US$20 million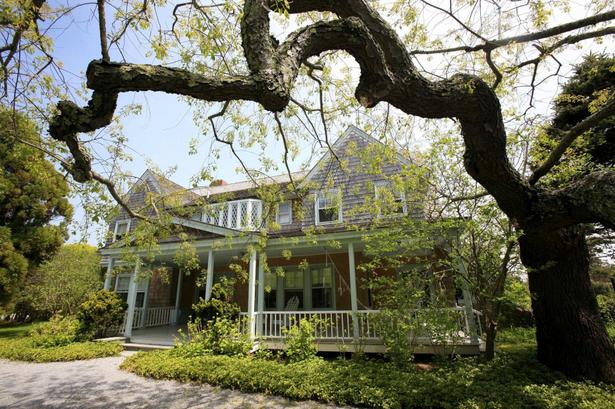 Saturday Feb. 11, 2017
For about US$20 million ($27.8 million), you could live like Big Edie and Little Edie, eccentric relatives of Jacqueline Bouvier Kennedy Onassis made famous in the documentary, feature film and Broadway show about their ramshackle Hamptons estate, Grey Gardens.
Or, more aptly, like the late Washington Post executive editor Ben Bradlee and his wife, Sally Quinn, who bought the home in 1979, and renovated it into a getaway for the power couple.
Sally just listed Grey Gardens for US$19.95 million.
In a 2009 essay for The Post, she described encountering the falling-down, flea-infested wreck, which had been inhabited by Onassis' aunt and cousin, Edith Bouvier Beale and Edith "Little Edie" Beale.
She fell for its "feeling of openness and warmth, a luminous quality that made you want to stay forever despite everything," she wrote.
Ben, repelled by the smell of cat urine that permeated the home, thought his wife "was completely nuts," she recalled.
The couple bought the estate for US$220,000, restored it, and vacationed there with their families and an assortment of VIP pals. Sally told the Wall Street Journal that Ben's death in 2014 prompted the sale of her beloved house.
"It just wasn't the same without him," she said. "It's a magical place and we had a magical life there, but that part of my life is over now. I want to move on."
The three-story home has seven bedrooms, 6.5 bathrooms, a cottage, a pool and a tennis court. Per the listing: "This is a rare opportunity to own an iconic property in one of the most coveted locations in the Hamptons."
- The Washington Post
      
Share this:
More At Home / Architecture