Childhood Homes: Harriet Were, Photographer
Harriet Were shares her personal memories of her childhood home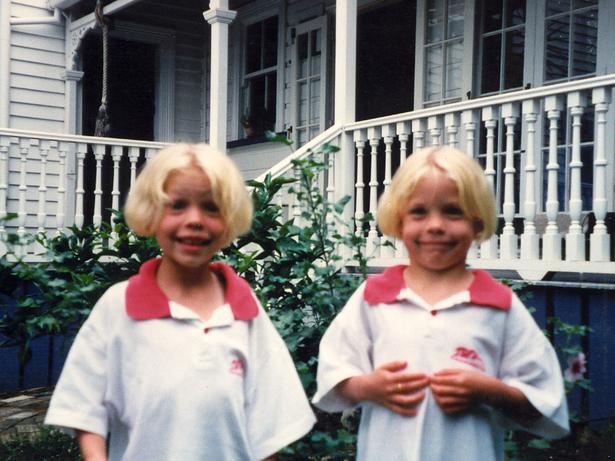 Wednesday July 29, 2015
My childhood memories are very happy ones, and quite different to my teenage ones. Up until the age of 13 we lived in Auckland. First, we lived in Parnell and when we were 4 we moved to Birkenhead. I do have some memories of our Parnell house; my twin Carter and I used to go through a trap door in the kitchen floor to the basement with our beautiful Fijian nanny and she would lather us in thick eczema cream.
We moved to a two-storey historic homestead in Birkenhead Point, built in 1896, and those years were the best. My Dad loves old houses, and old furniture. It was a big house, but for some reason I always remember thinking it was small, I think it was just because it became so familiar very quickly.
It had verandas up and downstairs, with French doors opening on to them and big old sash windows that would rattle in the wind. Until we got the old slate roof repaired, when it rained, we would have buckets around the house. It had beautiful wooden floorboards. There was an outdoor shed, and a hedge separating the southern side of our garden from the neighbours.
Shortly after moving in we were jumping on the tramp and through the hedge we made friends with a girl our age, Anna Carter. She introduced herself as "Carter, like milk Carter". That was the start of something great. We became best friends with that family, and our dads ended up cutting an arch through the hedge and put a gate in.
So we sort of had two gardens. Carter and I always shared a room, and the boys had separate ones. Downstairs we had a study and a spare room, which was almost always filled with a European au pair.
Being in a family of four kids and pets, I never felt lonely. We spent a lot of time outside, playing soccer, climbing the jacaranda tree or fighting together with our younger brothers, Fergus and Crichton, and Anna and her brother Ben. For a little while we had a rosella named Toot that used to sit on our shoulders and fly around inside. He flew away when Dad hung his cage in the liquid amber tree.
One year we persuaded our parents to buy us a lop eared bunny. Her name was Sybilla, we used to take her on walks and to our soccer game and feed her dandelions. Later we got her a guinea pig brother. One of the promises we made was that we would clean out the cage every day. I never knew any other kids that used to clean their rabbit cages as much as us, but I'm glad we did that. We also dug holes, and threw mandarins from the trees on to houses' roofs.
In summer when we had to go to bed at 7pm we could hear all of them still out enjoying the evening. We didn't have curtains so you could see lights flickering on the wall. I remember Dad's big soft hands like bear's paws stroking my forehead as I fell asleep.
Our intermediate years didn't start off too great. We started out at Ponsonby and got bullied for wearing the uniform and on Fridays second-hand clothes we'd find and Birkenstock clogs.
So we shifted to Northcote Intermediate, and had a great time there. I don't remember ever feeling lucky, but looking back we were very lucky. My parents moved to Blenheim to build a house in the countryside. The old homestead sold two days before the start of college, and all of a sudden we were in a rented house in central Blenheim. I think from that day on, I realised how beautiful my childhood house and childhood was.
Apart from the time-out chair, halfway up the stairs, and the ancient stained glass and lead window above that I smashed throwing a metal knucklebone at Carter's head in a fight, my memories are like a dream.
Share this: