Homeware Expert Annabelle Plowman Shares Her Christmas Style
The owner of popular homeware store Annabelle's shares her festive decorating plans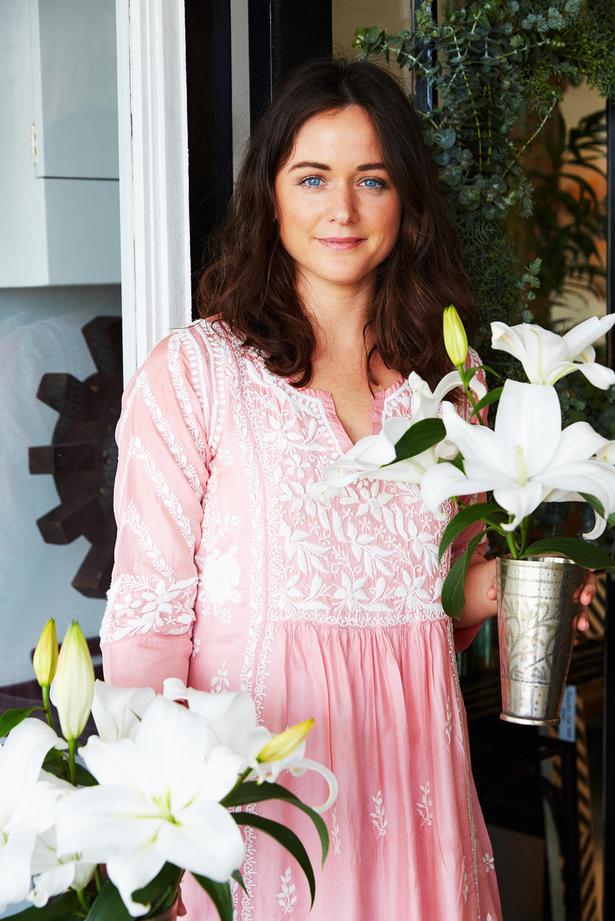 Saturday Dec. 8, 2018
There won't be much time for Annabelle Plowman to decorate her home this year. With the opening of the second branch of her self-named homewares store, Annabelle's, on Ponsonby Rd, she's spending the weeks leading up to Christmas commuting between the new store and her original one in Havelock North.
Fortunately, she can play out her Christmas decorating dreams in the stores, which have been looking festive since mid-November.
"My Christmas decorating style is an extension of my usual aesthetic — natural and organic with splashes of colour," says Annabelle. "To me, less is more. I work with only a couple of colours to keep it classic yet simple. Everything is always based around whites and greens, which I often accent with an additional colour or two each season. This summer, there are splashes of mustard and pink to add a fresh and inspiring touch of colour."
READ: Siostra's Esther Lamb Shares Her Christmas Entertaining Approach
With that colour palette in mind, Christmas wreaths play a big part in her decorating scheme. "We will always have wreaths both in store and at home. They take on a slightly different form each year. Whites and greens will always be the base and this year we're including a hint of pink."
When it comes to a tree, Annabelle likes to mix it up. "If it was to be a traditional green tree, it would always be real, but with a beachy feel. In the past we've had a driftwood tree. This year, in-store it's an all-white Christmas tree decorated with white doves and simple glass balls." A scattering of African juju hats lends a quirky, unexpected touch, and reflects Annabelle's love of incorporating pieces she comes across on her travels.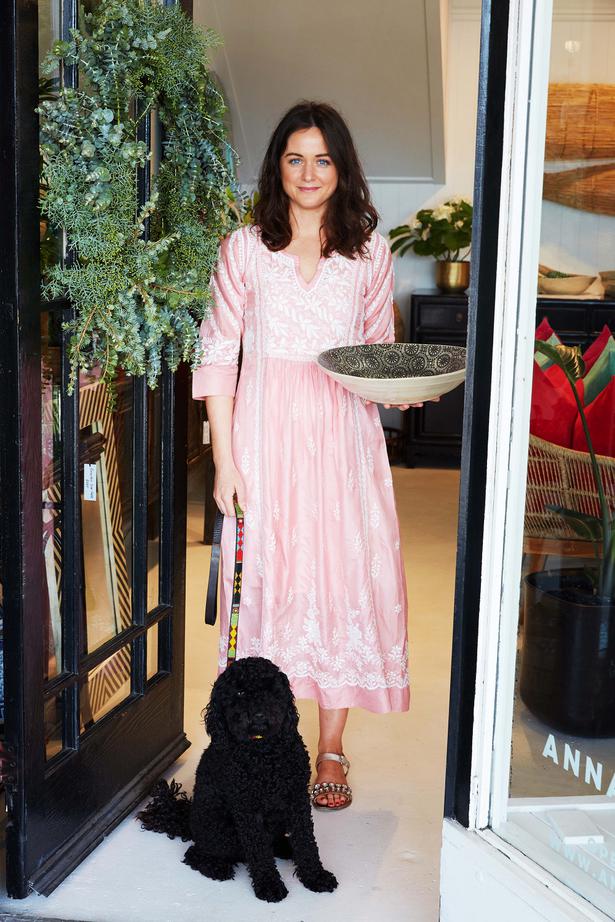 "I'm totally non-traditional when it comes to Christmas … you'll never find advent calendars, fake snow or traditional decorations in my home," she says. "I like to change it up each year depending on what catches my eye on my travels throughout the year."
She always spends Christmas Day with her parents, extended family and partners by the beach in Hawke's Bay. "It's centred around delicious food we have prepared together and so much laughter. In the past we have done the big Christmas Eve dinner, sometimes a long lunch or your more traditional Christmas dinner." This year, Annabelle won't make it home until Christmas Eve, and will wake up looking forward to starting the day with croissants and presents. "This year we're trying Secret Santa for the first time. We'll sit down to a late lunch with ham, turkey and Christmas crackers."
READ: 13 Beauty Christmas Crackers We Can't Wait To Pull
The lunchtime table is always laid with a tablecloth, and layered with items including whitewash rattan placemats to frame up the table, with hand-forged cutlery and rattan napkin rings from her store. "My mother always has a couple of wreaths on the table, and I've gifted my parents some of our gorgeous Wonkiware platter, so I know they will be featured down the length. We use Moroccan Beldi glasses to give the table a touch of colour."
Although the aesthetics are important to her, Annabelle says they're simply the backdrop for an extended time of family bonding. "Christmas for me is about family, about being together and sharing with each other over delicious food. My family are close, but we are also spread out across the world throughout the year so it's a special time for us to come together and simply 'be'."
Share this: