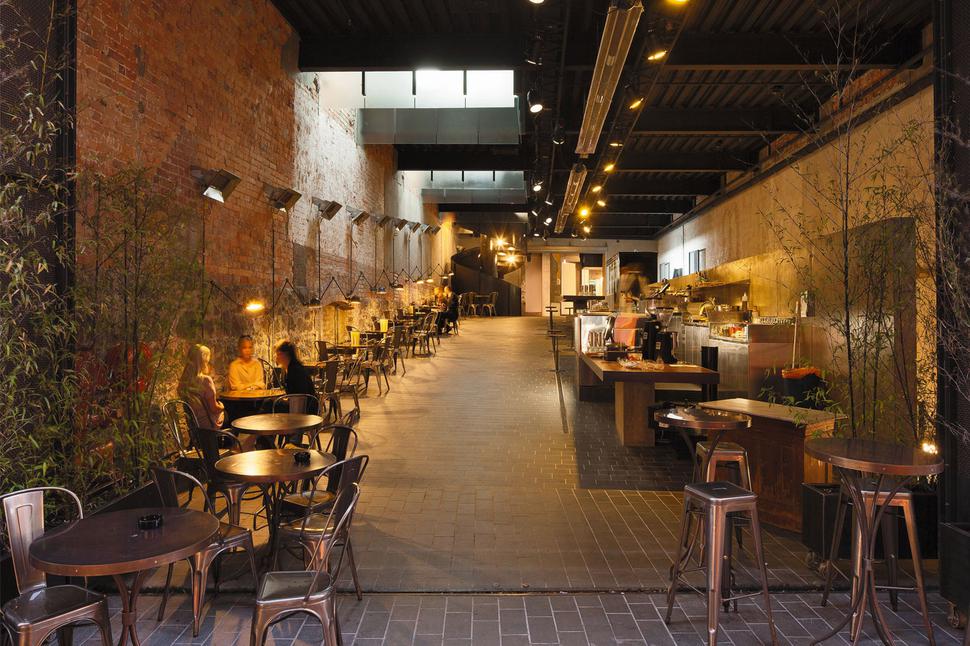 How Architecture Firm Fearon Hay Helped Shape Auckland
It's been a transformational time for Auckland as a city. Melinda Williams talks to two architects who grew alongside it — and helped it happen
Sunday Sept. 9, 2018
For the hundreds of thousands of new migrants who have arrived in Auckland this century — indeed, even for Auckland-born Gen-Zers emerging from the bubble of home, school and university — it's difficult to imagine the scale of change the city has undergone in the last two decades.
READ: The Winning Architecture Of Fearon Hay
In 1998, the year Viva was born, Auckland was a different place. The Viaduct Harbour and Princes Wharf were just construction sites in anticipation of the 2000 America's Cup, while Britomart was a lifeless and windblown concrete bus terminal among blocks of abandoned warehouses.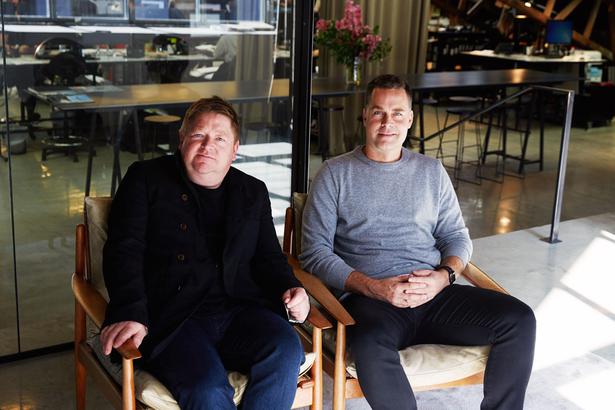 There were no luxury brand flagship stores on Lower Queen St, the Auckland Art Gallery, Civic Theatre and Holy Trinity Cathedral were yet to be refurbished, and Karangahape Rd hadn't yet traded (most of) its sex shops and strip clubs for top art galleries and independent cafes.
Further west along the city waterfront, the tank farm was more than a decade away from its transformation into Wynyard Quarter, and in the wider city, Sylvia Park and Nuffield St were barely glints in a developer's eye.
The Sky Tower, open for only a few months, still jarred the sight-lines of anyone used to the city view without it, in the same way that the sudden absence of the iconic pine on One Tree Hill would do when it was felled two years later.
READ: 6 Simple Principles To Consider For An Eco-Friendly Home
Ponsonby Central, the Ironbank Building on K Rd, City Works Depot, Imperial Lane and Aotea Square were all still nondescript spaces, many years away from becoming lively gathering spots. In fact, it's hard to think of a part of the central city that hasn't become quite different — more thoughtful, more interesting and more vibrant — SPQR notwithstanding.
During the sweltering February of that year, when major electricity blackouts left swathes of the city in the dark for weeks, two young architects decided to take a chance on their future over drinks at SPQR. At the time, aged in their early 20s, they were working at one of the most highly esteemed practices in the country — Patterson Architects — where they could have been sure of making a comfortably successful career for themselves, working on the innovative and award-winning projects that the firm is known for.
Instead, they took a gamble on their own vision, and opened a tiny studio on the strength of just a couple of residential commissions. Within two years, one of those houses — a family home in Rawhiti, Bay of Islands, had won both an NZIA Award and the prestigious Home New Zealand Home of the Year. Fearon Hay, founded by Jeff Fearon and Tim Hay, was on its way.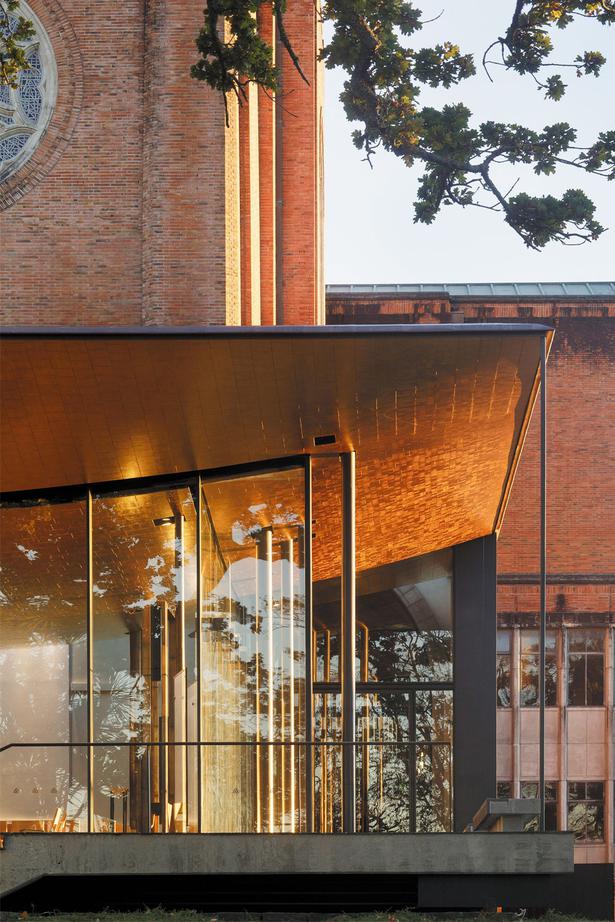 The roofline of the internationally award-winning Bishop Selwyn Chapel, which marked the completion of Parnell's Holy Trinity Cathedral. Photo / Patrick Reynolds.

Today, Tim and Jeff can look back over two decades of award-winning work. The practice has gone from tiny to 20, with a catalogue of projects that range from luxurious private homes here and overseas, through hospitality projects Clooney, Ostro and the San Francisco-based Waiheke Island Yacht Club, commercial developments Imperial Lane, the Kauri Timber Building, North Wharf and their own Faraday St Precinct, to the major civic project of renovating and extending the Bishop Selwyn Chapel in Parnell.

Their work has been published in books and magazines around the world, and earned gongs from the World Architecture Festival and the Los Angeles Business Council, the New Zealand Institute of Architects and the Designers Institute. As they've grown up, so has the city around them, and they've contributed to that growing up, too.

"Over the last 20 years, Auckland has become a city, and that's something that we've been really happy to be involved with," says Jeff, seated just out of a shaft of winter light pouring into the meeting area of the Fearon Hay offices.

READ: Inside The Award-Winning Campbell Courtyard House In Freemans Bay

"From when we started to now, it's a complete contrast. Our first office was down in Beaumont St [on the edge of Victoria Park]. I think it's still there, but that whole area has transformed." Today, their office is in a refurbished 1940s wool storage warehouse on Faraday St in Parnell, one of a cluster of buildings that they purchased and drove the transformation of themselves, opening up stylish retail and hospitality spaces right along the street, including Doran & Doran tailors, Portugese bar Barulho, Nodi Rugs, and cafe Simon & Lee.

Jeff credits some of the change in the city to New Zealand's architecture and "development community beginning to apply a more rigorous, place-centred approach to its urban architecture and design".

"There have been comments during international programmes and events that we've been involved in about how strong the calibre of design of private houses is in New Zealand, and how different — or far behind — the approach to commercial and some civic works has been. In the last 10 years that's changed or developed," he says.

Although Fearon Hay's aesthetic might be described as a kind of luxe neo-modernism, with clean lines and planes, and a rich material palette, the core strength of their work comes from their ability to translate the heritage and environment of a building's site into a modern context.

"I think that working in New Zealand, the power is the landscape and the environment," says Tim. "When people come from overseas, that's what they think of — the mountains and the lakes, the ocean and the forests. We've been lucky enough to work within some pretty incredible backdrops that are different to other parts of the world."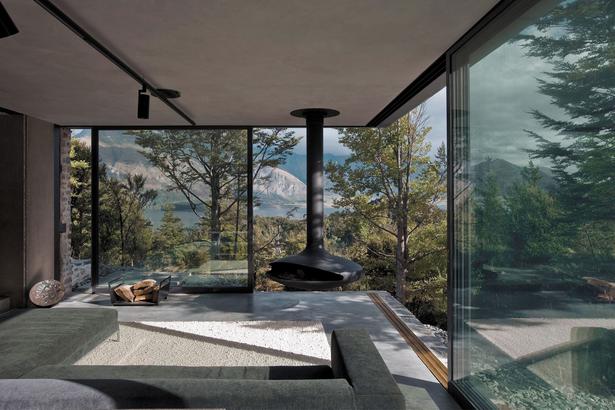 Tim Hay and Jeff Fearon's first commissions were largely outside Auckland – like this mountainside holiday home overlooking Lake Wakatipu — but they soon started taking their work into a larger Auckland context. Photo / Patrick Reynolds.

Within the city, that landscape comes largely from the history of the existing buildings on and around project sites, which Tim and Jeff are adept at layering into new buildings. "That's because of our processes," says Tim. "A building looks like it's meant to be there because we understand its location. The landscape, the textures, its sensitivity to the complexities of the environment. We want to find the balance between buildings being brave and not being camouflaged, and being sensitive to place."

It's not just the approach of the design community that they have seen maturing over the last 20 years — the expectations of clients have lifted too. "There is a growing sense of the importance of design — rather than just delivering a building that meets the numbers and aesthetics, there is a realisation that you can have a much more enduring solution that embraces how people use it, and how sustainably it performs, and how it fits within its context," says Jeff.

"All of those things are becoming much more evident in everyone from large institutional clients to complex community clients and the private commercial developer or residential client."

READ: Era-Defining New Zealand Design Pieces Of The Past 20 Years

Clients are also more forward about wanting buildings that are progressive enough to catch the eye of national and international award judges. Their project 'Te Kaitaka — The Cloak', a sales, marketing and events space at Auckland Airport — came with a specific request that the project be of a standard to win awards. That level of expectation helped Jeff and Tim convince the client to take a risk on "an animal of a building" draped in a shining brass mesh 'cloak' and covered in lush native grasses.

"It was a constructed version of a crazy idea that we felt very strongly could deliver what the client needed, but flew in the face of what the brief asked for," says Jeff. "If you'd just ticked all the boxes, you'd have come up with the opposite of what it is." The risk paid off, with the building winning a World Architecture Award in Singapore in 2014.

That element of experimentation and risk-taking underpins Jeff and Tim's ambitions for the next 20 years. "When we sit down with every client, we talk about the fact that we won't deliver just what we've done before," says Jeff.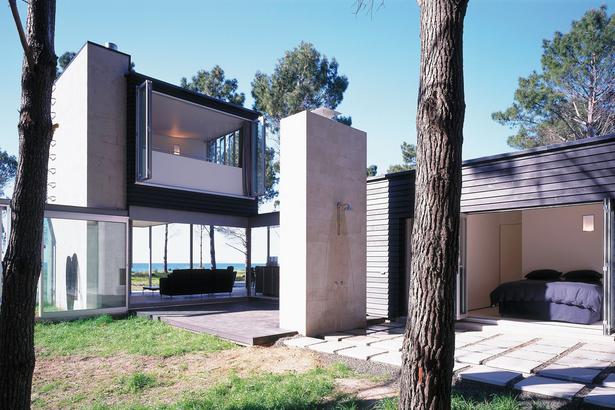 The early Coromandel House, although still contemporary in design, "shows how our tastes have changed", says Jeff Fearon. "Today we have more of a focus on enclosure, instead of wide-open spaces." Photo / Patrick Reynolds.

"There'll be ingredients that we'll draw from, but we'll always want to develop something new, that's site-specific, that's client-specific, and that's probably of a time. Because we constantly — through travel, through conversation and through life experiences — change, and I think that progression means that you can't ever do what you've done before as designers."

A big focus will be working within broader urban contexts, as they did with their Faraday St precinct project… and there's already another plan on the table.

"The Imperial Lane project was one of our first opportunities to extend some of the moves that we'd used in other projects and pull them all together — we could work with a heritage fabric, we could make an urban intervention, we could create places within that and really get into some really beautiful exploration of material, the new with the old," says Jeff.

READ: A Hong Kong Design Firm With Bright Ideas for Apartment Living

"When you do the development side of things, you've got to think much further afield in terms of how the engine of the whole thing works, who's going to make it work and how far you might be able to push things in terms of the community and commercial realm. The opportunity is broader for collaboration, and that's something we're really interested in."

With the expansion of Auckland's light rail infrastructure, they've pegged Dominion Rd as the next neighbourhood that is ripe for urban renewal, and already have a development project underway. "Once you get more people moving through a place, it creates an opportunity to extend it," says Jeff. "The length of Dominion Rd and the variety of opportunities along it is something that I think Auckland hasn't seen yet — a precinct in itself, with neighbourhoods arranged along such a strong axis."

Now, in the year that they're celebrating their 20th anniversary, Jeff and Tim say they've been setting new goals. "It was nice to go back over the things we started out wanting to do, and go 'Yep, tick'," says Tim. "It feels good, but it pushes to you to work harder, to set the next challenges. I think the next years have to be just as ambitious."

That's a goal that Auckland as a city would do well to set too.
Share this:
More At Home / Features & Profiles