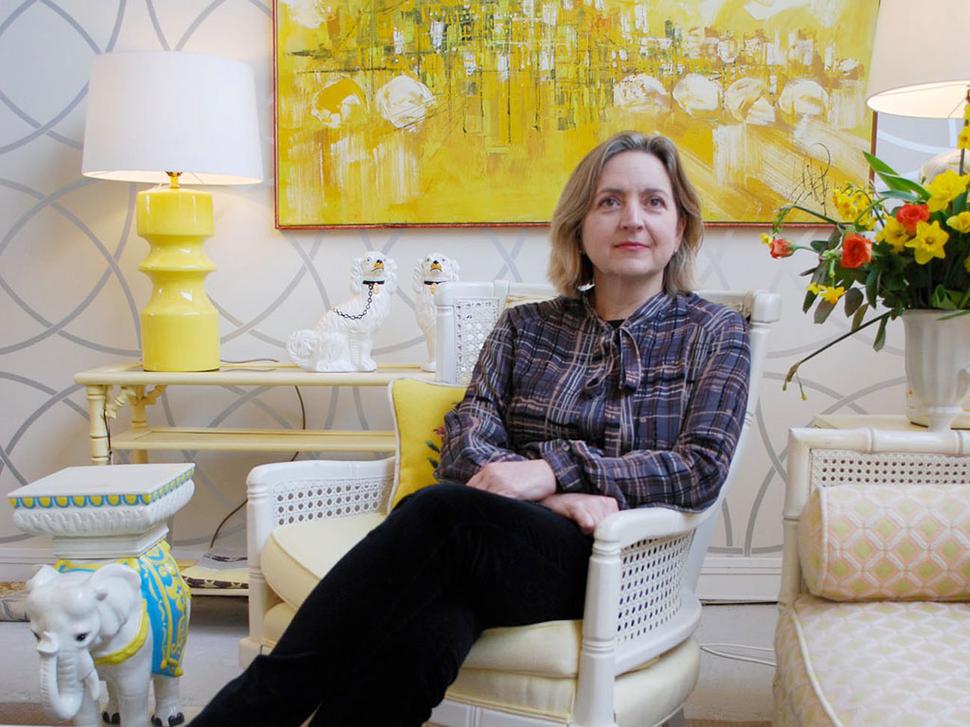 TBT: How to Build An Impressive Vintage Collection
Bridget Hanley of Mid Century Design shares advice for collectors
Thursday Aug. 13, 2015
Collecting antiques is an addiction and an art form. Whether you are a diehard collector, or testing the waters with your first vintage purchase, Bridget Hanley, interior designer and owner of Parnell's Mid Century Design can offer expert advice, inspired by a lifetime of collecting.
"To be a hunter and a collector is to live!" she says. "The lure and pleasure of the hunt really is thrilling."
Bridget grew up surrounded by her parents' passion for Scandinavian-inspired furniture, New Zealand pottery and pieces from Asia. She studied interior design at Parsons School of Design in New York and, as an interior designer, bid on behalf of clients at Sotheby's and Christie's auctions.
"Our clients expected the very best and would pay for it — no fake Picassos for them," she recalls.
Bridget established Mid Century Design in Auckland in 2002, and the showroom has become a go-to destination for personally selected pieces from the US.

Here, her tips for collecting mid-century pieces and more.
• Often a collection will start with an object that reminds you of a special time or place, or conjures images of happy moments. Let's say, for instance, it's a small, turquoise, ovoid-shaped vase, then you think, "Ooh, that looks like an orphan. Let's find some other pieces to accompany it on its shelf."
• Collect and group like with like, whether it's shapes, colours or eras. The power of the massed object is truly spectacular. For me, it's been turquoise foo dogs, which reminded me of my childhood and growing up in the early 60s in Singapore.
• There are many origins of mid-century furniture. Some people might like to select Australasian pieces, others European and Scandinavian pieces, but, for me, America is the Big Apple for furniture and all things mid-century. I like the elegant ease of this era; "a devil may care toss of the head", if you like.
• I collect my mid-century pieces from all over the States. One of the rules I make is that I personally choose everything as so often a photo promises much but doesn't deliver, which can lead to great disappointment. The other rule I have is if I love something when I see it, buy it, because there's no point having regrets, is there?
• When you start your collection or first purchase of mid-century furniture, think what use you might put it to, not just in the ''now'' but the ''future'' too. If it's a side table with a planter box in the bottom of it, meant for succulents, it could be repurposed at some stage with magazines. Or you might be desperate for some storage in a small apartment and you choose a lovely small sideboard. Now its use is multipurpose. It might be a surface to accommodate a beautiful lamp, be filled with a dinner set or placemats, or even be used as a bar. Later on, it can be used in a bedroom, too, as a side table, or even in a bathroom.
• Mid-century pieces have weight to them as more often than not they're made of solid wood. You don't need the gym when you're working with these pieces.
• I often get asked about restoration and whether it's wise to do so or not, and if it would devalue a piece. The jury is out on this one and probably is a case by case scenario. Part of the beauty of this era is to have pieces with age. To keep furniture current is a simple matter, especially if they have a great shape and are comfortable, just re-upholster them.
• Some people like a fresh start on furniture and surroundings each time they move but, for me, I love ''age'' to furniture — that's what makes a home. If everything is from the same era or is too new, it makes people feel uncomfortable and they don't know why.
• I think the main point in collecting is not from the viewpoint of an investment, although it might work out that way, but purely because you love the piece. Does it have a lovely patina? Does it show years of loving wear, say for instance, on the arms of chairs, or rungs on the bottom of chairs? Often a piece will have the maker's mark on the piece, but not always if it's been re-upholstered over the years.
• My favourite piece at the moment is a pair of drop dead gorgeous oval mirrors. You'll be thinking, "But they're not Danish!". That's the thing. Mid-century has many strands to it, but that's another story …

• Find Bridget at Mid Century Design, 360 Parnell Rd, Parnell.
Share this:
More At Home / Trends & Shopping