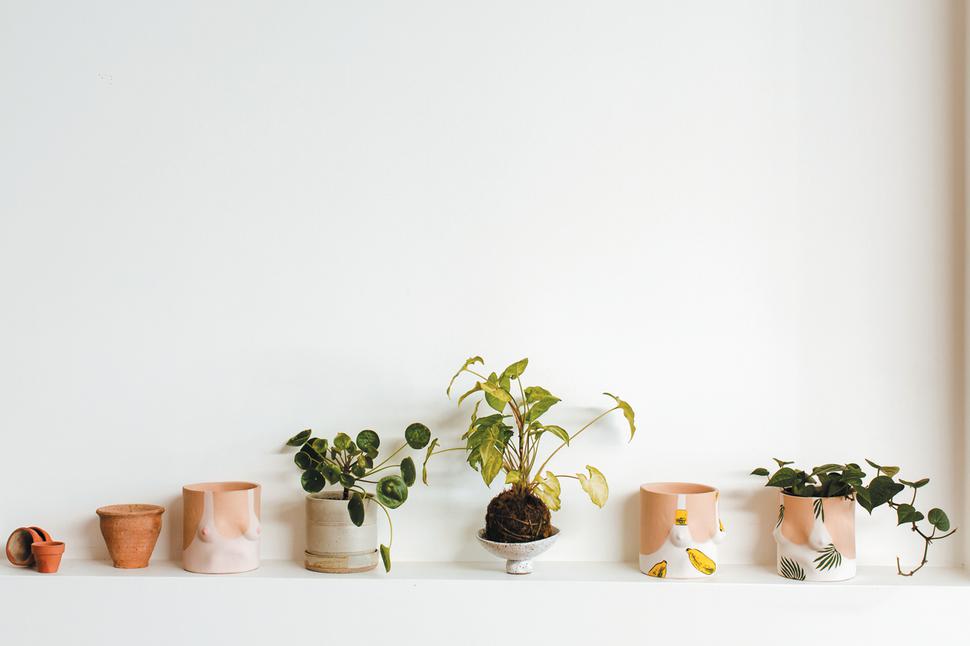 How To Pick The Perfect Pots For Your Houseplants
The stylists behind plant delivery business Leaf Supply share tips from their new book
Monday May 21, 2018
There's something undeniably beautiful about the pairing of a plant and a handmade ceramic pot. The organic and imperfect nature of ceramics seems a fitting home for the natural beauty of indoor greenery.
At Leaf Supply, we love styling beautiful scenes with our plants and the vessels in which they are housed can play a pivotal role. There's an abundance of options when it comes to pots and planters, and each has its own opportunities and constraints.
READ: Where to Find: The Lushest Plant Stores
Choosing the right home for your indoor greenery is not just about aesthetics, it's also important to select a pot that's the right size for both the root ball and the plant's height. To avoid having to re-pot too regularly, you want a pot that gives your plant room to move.
On the flip side, moving a plant into a pot that is much bigger than it's current home can cause stress to the roots and the excess soil can lead to water retention and inevitable root rot. When re-potting, aim for something 2–4 cm wider than the plant's original home, so as not to overwhelm it.
READ: How to Keep Indoor Plants Alive
Drainage is also an essential consideration, so it's preferable to use pots with a hole in the bottom and a saucer to collect any excess water. The material from which the planter is constructed will also affect the care your plant needs. Take a look at the following options.
TERRACOTTA POTS
These pots seem like an obvious place to start when thinking about homes for our plants. From your bog-standard tapered flowerpot to more aged and textured varieties, there's a terracotta pot to suit every plant and space. The earthy, unfussy nature of terracotta works really beautifully for housing foliage, and displaying them en masse in varying sizes and shapes is visually spectacular.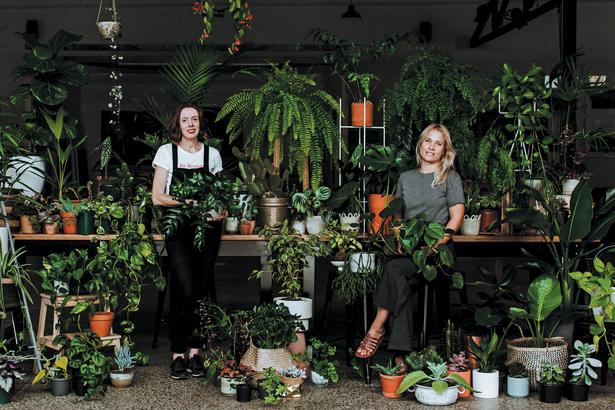 An easy way to get that vintage terracotta look is to throw a few in the backyard or on the porch for a few months. Exposed to the elements they should get the perfect touch of fade and age. There are a few things to consider when using terracotta pots: they will leach moisture from the soil, so your plants need to be watered more frequently.
Also, depending on the thickness of the pots, the minerals from the water will eventually seep through to the outer surface, leaving a milky residue on the exterior of the pot. Although this may not appeal to some people, it can help add character and a naturally aged feel.
HANDMADE CERAMIC POTS
Thrown on the pottery wheel, pinched together by hand or manufactured on a larger scale, there are infinite varieties of clay and stone, patterns and glazes, firings and finishes. We love discovering local makers and ceramicists and all the new and wonderful ways they create vessels for our plants.
READ: Why Composting Should be Your New Passion
Handmade ceramic and earthenware pots are fired to at least 900C, which creates a pot that can be planted directly into. Unglazed ceramics will have a certain level of porosity, so some nutrients may seep through to the exterior of the pot, affecting its stability over time. Glazes provide a seal that will protect the pot as well as adding a beautiful decorative element.
PLASTIC POTS
When purchasing plants from your local plant shop, they're more than likely going to be coming home in the humble plastic gardener's pot. These practical but, let's face it, pretty uninspiring vessels, have adequate drainage and should be the correct size to sustain your plant for at least a couple of months before any re-potting is required.
Functionally, there are no issues with keeping plants in their plastic pots, but from an aesthetic perspective, you may want something a little more exciting for your new greenery. Double potting – placing the plastic pot within another vessel – is a super-easy way of hiding that boring plastic and allows you to dress plants up in beautiful pots without any stress to the plant.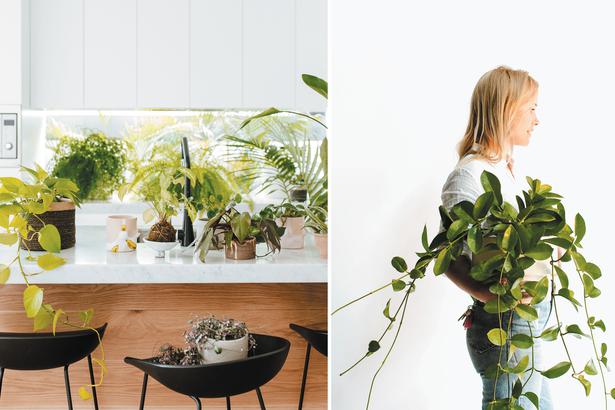 This solution is also an easy way to deal with watering as plastic pots can be easily removed and placed under the sink or outside for a good soaking. Any pot can be used as an outer cover for your gardener's pots, although it looks visually best if the plastic inner pot can sit snuggly inside.
READ: Top Tips for Beautiful Flowers at Home
Wrapping plastic pots in material such as calico or even brown paper is a great short-term solution for dressing up your plants, especially for gifting. Unless the pot includes a built-in saucer, the plant will need to be regularly unwrapped for watering.
HANGING PLANTERS
For trailing plants, hanging planters that allow all that lovely foliage to cascade towards the floor are the perfect option. They also help to create height in plant displays and are ideal in smaller areas where floor space is at a premium.
Just make sure they've got sturdy hangers and that you're attaching it to a strong stud in the ceiling. Watering hanging planters can be a bit tricky indoors, so make sure you are able to unhook the hangers easily to transfer the planter to the sink for a soak.
READ: Choosing a Life of Balance
Alternatively, use a hanging planter without a drainage hole and include a layer of charcoal and pebbles in the bottom of the vessel to avoid overwatering.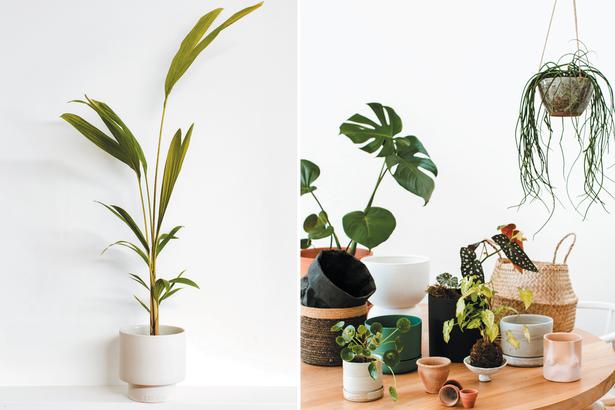 SELF-WATERING POTS
These are great for forgetful plant parents, for people who find themselves travelling often and for plants that are positioned in hard-to-reach spots. Self-watering pots have a water reservoir system that you fill up, but much less regularly than conventional watering from above. They release water slowly and ensure that your plant's roots have a constant supply of moisture.
READ: Simple Habits For An Uncluttered Home
CLOTH PLANTERS
Indecisive? Love switching up your space regularly? Then cloth planters could be the answer you're looking for. These pot-plant covers are lightweight and super easy to switch around from plant to plant. Watering is simple: just remove the plant cover and place your plant in the sink or shower. Just be sure to place a small plate or saucer underneath the plant to keep the material free of any excess water run-off.
BASKETS
We love these for Nordic simplicity. They're also super lightweight and a great option if you're not quite ready to commit a large plant to a big, heavy pot. There are also some great second-hand options out there, and who doesn't love the thrill of the chase, searching through vintage stores for something that's just the right fit?
READ: The Newest Craze in Indoor Greenery
KOKEDAMAS
Kokedama, which translates roughly to 'moss ball', is a type of Japanese bonsai that sees the plant roots and soil held together with moss and string rather than a traditional pot. They can be hung, creating a floating garden, or placed in a footed bowl or on a small plate.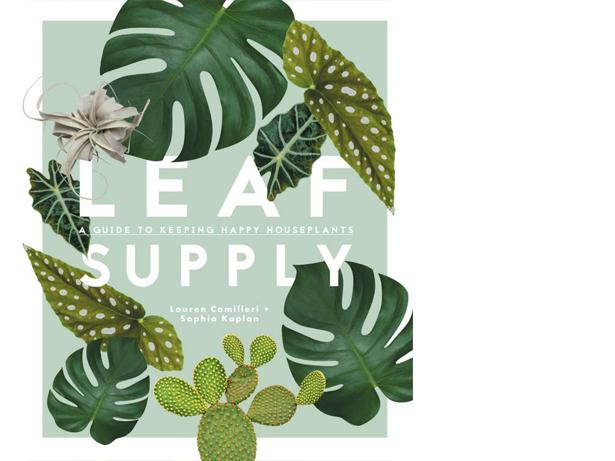 • This is an edited extract from Leaf Supply: A guide to keeping happy houseplants by Lauren Camilleri and Sophia Kaplan.
Share this: