Line Up! How To Add Pizzazz To Your Interiors With All-Season Stripes
Emma Gleason makes a case for this classic pattern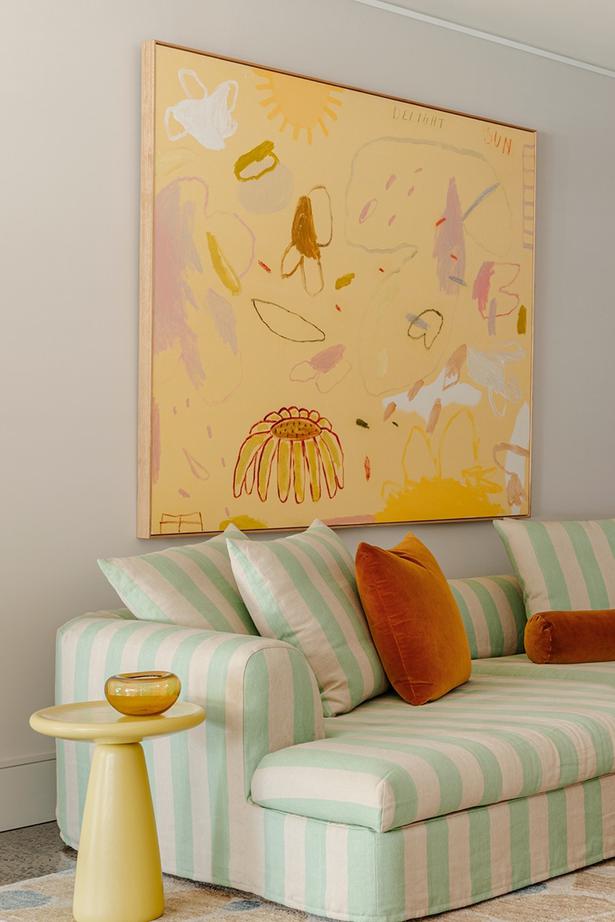 Friday May 27, 2022
There's a lot to be said for colour, its mood-elevating qualities, and the deeply personal preferences we have for it.
So, as we look to an alternative to algorithmic minimalism, why not explore stripes to add some flair to your home?
Though far more interesting than a plain, flat wall, there's something inherently classic about striped interiors — with the pattern used by numerous design movements and spawning many decorating trends throughout history, and indeed found in homes and buildings around the world, from preppy American apartments and rustic Mediterranean houses to the high-gloss walls of India.
Though simple in theory — after all, it's just lines — stripes come in a plethora of incarnations, with the ability to be nostalgic, retro, modern and everything in between.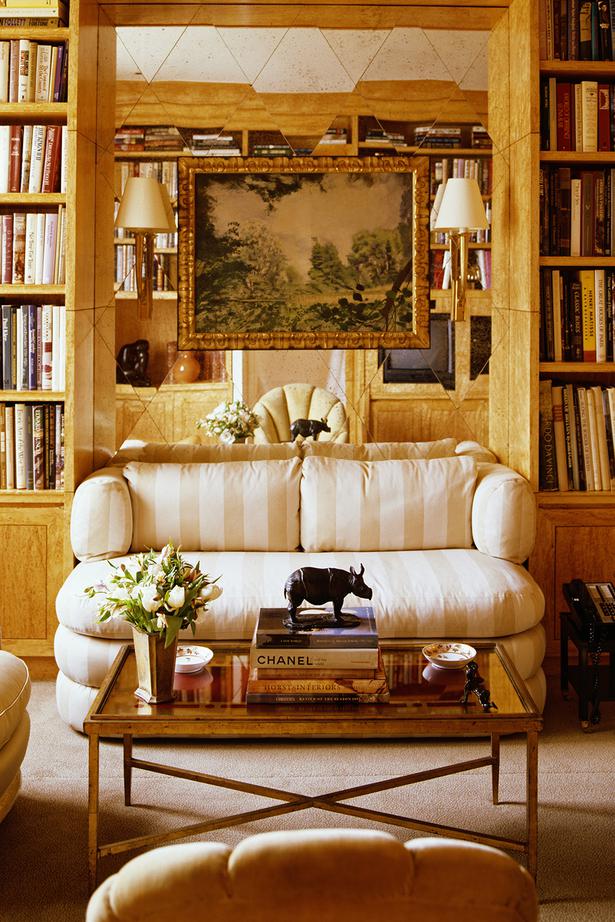 Just a dash can be enough
For those wanting a more restrained approach, stripes do well as an accent in the home. An accessible textile pattern — stripes can be woven or printed — it's a popular choice for soft furnishings like curtains, floor coverings and upholstery (stripes hide stains and signs of wear more than a plain colour). The effect can be kitsch, elegant or rustic, like the pastoral appeal of butcher stripes and repurposed flour sacks, and stripes can work with myriad different interior styles — from the classical and baroque, to the mid-century, 80s-inspired, and modernist.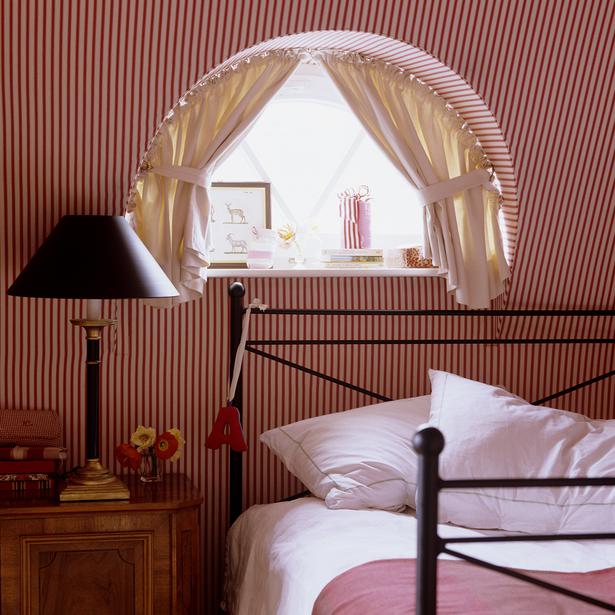 It's an ephemeral way to personalise your place
For renters or those looking to add a more temporary injection of stripes to their homes, the dining room is excellent territory; striped tablecloths, those Fog Linen serving trays, classic bistro plates with the thin stripe around the edge (find these on eBay) and those distinctive striped bowls, available locally at Studio of Tableware, are all charming ways to add extra flavour to your table setting. Or bring some lines to the bedroom, with linen in preppy Bengal stripes or a vibrant Bayadere.
READ: Matthew Williamson's Styling Tips That Will Transform Your Home Into A Maximalist Oasis
Stripes can bring life to your interior
There's wholesome energy and a vacation vibe to certain stripes — especially the wider variety, like Cabana stripes, and those that include crisp white. Calling to mind awnings, umbrellas and beach towels, stripes can take you away, and help you tap into the recent re-emergence of Mediterranean-inspired style. The romance of travel, even when approximated, never goes out of fashion, and it's not for nothing that Missoni stripes have become synonymous with luxury travel. Speaking of health and vitality, there's a sportiness to stripes too, with the print being intrinsic to the codes of preppy style — rugby shirts, boatsheds, and Ralph Lauren Home's influential range of decor.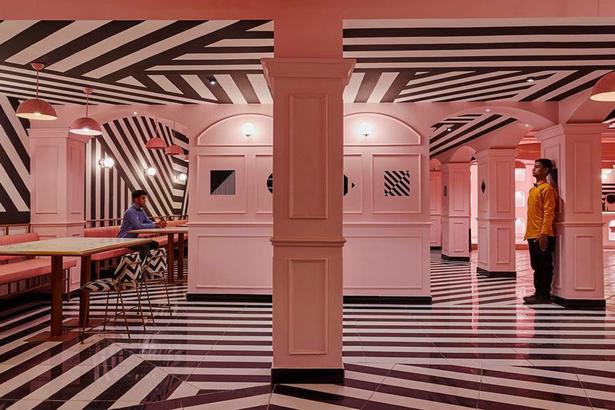 Beige is boring. Why not have some fun with your home?
Striped walls lend themselves to an eclectic interior. Their robust appearance makes them a worthy counter for bright colours and other patterns, and they can help tie a wide range of different elements together decisively. Get inspired by the Memphis Group's dynamic creations, the op-art stripes in Polly Maggoo (1966), or the vibrant work of Delhi-based Renesa architects (pictured). Feeling particularly bold? Why not paint your floor!
Share this: