Childhood Homes: Ingrid Starnes, Fashion Designer
Ingrid Starnes shares her personal memories of her childhood home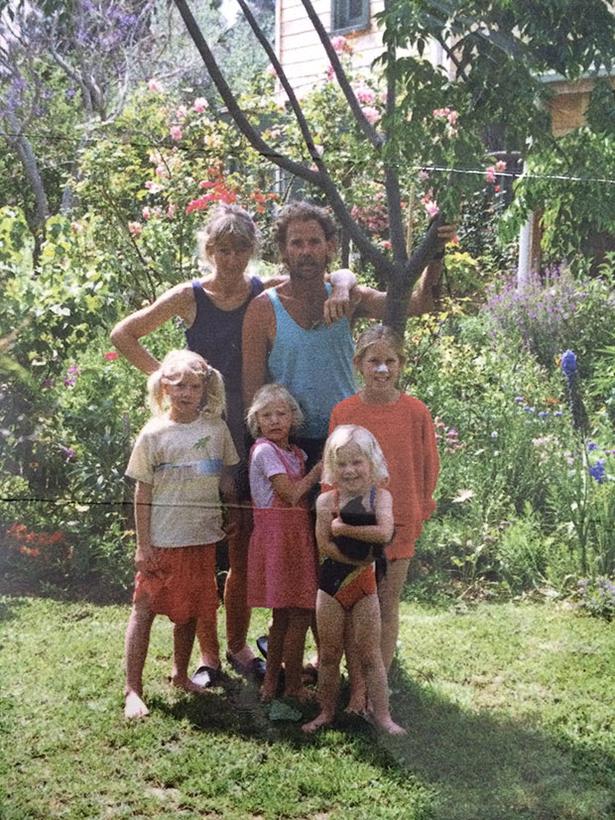 Wednesday July 29, 2015
I was lucky enough to live in one home throughout my entire childhood and early teenage life. My parents bought the land in Manutuke, Gisborne just before my younger sister and I were born and both built the house on it.
Looking back I think they were very ambitious and perhaps a bit crazy having four children under 5 and creating what they did. We had a beautiful property with a garden that sprawled over every inch and a very unique special house that was forever changing depending on the creative mood that was being felt at the time.
As the house was always changing it meant that it was never finished, there were rooms still jibbed and plastered right up until I left that, over time, had been covered in murals and scribbles. We had a room set up just for sewing that was always a crazy mess, but it was like heaven being in there, going through all mums patterns, sneaking in and using her machines without asking and making dolls' clothes or costumes.
I feel very lucky to have watched a garden evolve and change and grow over 21 years and take part in it and to see a house take shape around a changing family, and one day I'll make a garden for my kids with just the tiniest bit of what mum taught us girls.
It was pretty magical. We had a creek at the back of the property, an urupa (Maori graveyard) over the road, with water outside to wash before heading in or out.
There was a marae next door, the Karalus' up the road had a flower-growing outfit where we picked foliage on the summer holidays for work — and on the same road is the Millton Vineyard and the Alder organic fruit orchard. We all grew up together, playing in the maize fields and eating grapes, oranges and whatever fruit we could get our hands on.
Dad had a panel beater's business in town, which meant we had an amazing and ever-changing array of old cars to drive and as we got older mum and dad worked hard and put a saltwater pool in the backyard. Us four girls loved that pool, and it was probably a wise investment as it kept us all at home and out of trouble most of our teenage years.
We were very lucky to grow up where we did, we had a place at the most beautiful beach you could hope for, Loisells-Waihua beach, where we would stay in tents all summer, until we put a small bach up where mum lives now.
There was surf, primary school that was more in te reo than not and all the great things of knowing your neighbours as well as your family. Gisborne is a special place and we love that our kids have a connection to it now as they grow up in the city. My sisters are all back there and we love to visit them and see the cousins playing together, just like we did.
Share this:
More At Home / Features & Profiles