Inside a Vernon Brown house in Orakei
From the outside we see 20th century NZ domestic architecture at its sharpest. Inside, Claire McCall discovers design and invention are industriously at work together.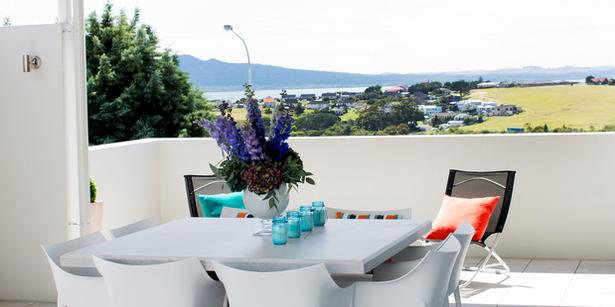 Thursday June 26, 2014
It used to be easy to pick out a Vernon Brown house amid the architectural morass of Auckland's suburbia. Designing in the 1940s and 50s, Brown's trademark became black weatherboards stained with creosote and Stockholm tar, which he teamed in yin-and-yang perfection with crisp white joinery.
This combination, lyrically described as "coconut with a bite taken out", is now so much emulated that it has become a little harder to spot an original. Still, for George and Jennifer Duncan, the Brown house they had their eye on had an unmistakable provenance. With its mono-pitched roof and clean lines, it was "so classic, so recognisable", says Jennifer.
The Orakei house was built for the Pettit family in the 1940s. Dr Gordon Pettit was a well-known local GP. Set on an elevated corner site, the three-storey design afforded panoramic views across the bays to Rangitoto Island - but only from the top floor. A self-contained doctor's surgery occupied the ground level.
When the Duncans bought the property, they engaged architect Simon Pirie to help them effect a renovation that would update the interiors and alter the floor-plan.
It was important to retain the special character of the home. They removed a wall to create an open-plan living and kitchen zone then added a window along the northern side in order to capture that iconic conical view. They also installed floor-to-ceiling glass sliders to give unimpeded access to a new tiled outdoor entertaining area.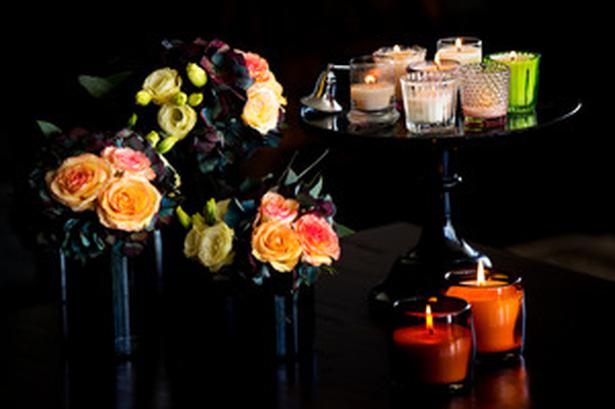 When they updated the lighting throughout to meld with the contemporary styling, a friend was the lucky recipient of a number of authentic retro pendants.
"The lights were seriously beautiful but they didn't fit with our look," explains Jennifer.
That was 12 years ago and the couple are happily staying put. Not only do they find the house responds to the ever-changing needs of their two daughters (Isabella, 11, and Mia, 8) but its flexible floor-plan can accommodate George's muscular therapy practice in the downstairs rooms.
Jennifer's own enterprise - creating candles for her boutique-but-burgeoning venture, Illumina Soy Candles - has slowly but surely taken over many of the home's remaining rooms.
A qualified exercise physiologist who also teaches Iyengar yoga, Jennifer came to candlemaking via a common route. She turned a hobby into a business.
"A friend gave me a sample of one of her candles and I was so fascinated by the process that I started to look into how they were made."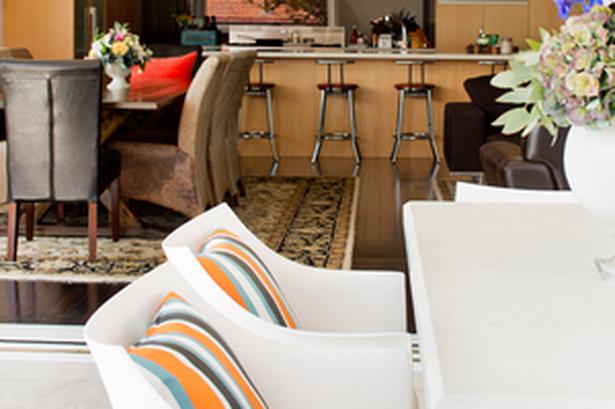 Canadian by birth, she has disparate roots: her mother is Ukrainian, her father Italian.
"We were a very crafty family and loved cooking. We never bought pasta or pasta sauce from the store, we always made our own."
This heritage of culinary creativity has translated into a hunger for luxury candles that push the boundaries beyond commonplace fragrance combinations.
The kitchen has been commandeered as the nerve centre for experimentation while table-tops and other surfaces all around the house become the testing laboratory.
Jennifer is meticulous in her research. The burning candles that are dotted here and there on every day of the week are tagged with notes that detail items such as the fragrance loads, the outside temperature on the day, and the temperature at which the candle was poured. It's all in the cause of achieving the perfect pour every time.
"I have a degree in history so research comes naturally to me," says Jennifer. She insists such exactitude is the only way to avoid "wet spots" on the glass containers and a candlemaker's nemesis - a sunken top.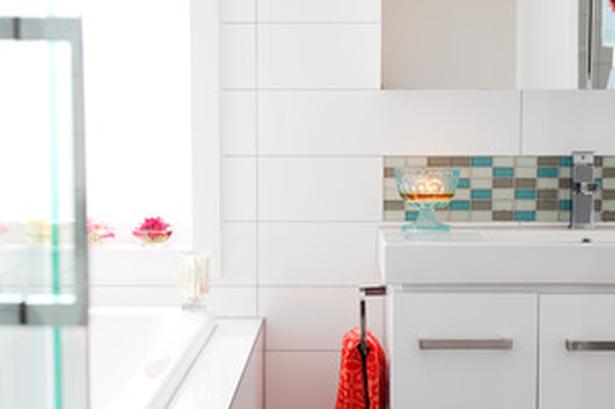 Like any recipe, the key to success lies in starting with the finest-quality ingredients. The soy wax that Jennifer uses begins its life in soybean plantations in Knoxville, Tennessee. The beans are harvested, cleaned, cracked, dehydrated, then flattened into flakes. Next, the oil is extracted from these flakes by mechanical pressing.
Most candles are made from paraffin wax, a by-product of petroleum.
"I could have used beeswax, but its yellowish colour didn't suit what I wanted to do. And I didn't want to use palm oil because its production causes deforestation."
In keeping with her eco principles, Jennifer also uses organic cotton or wooden wicks. "Wooden wicks make a wonderful crackle when they burn."
A mix of fragrance oils and essential oils are sourced from Australia. With some 50 aromas to choose from, Jennifer has yet to run out of delicious permutations. She likens the selection process of each candle flavour to Thai cooking - matching and mixing the basic "tastes" of sweet, sour, salty, bitter and umami.
"To me, a fragrance such as lavender is too overpowering, so I'll look for something to soften it."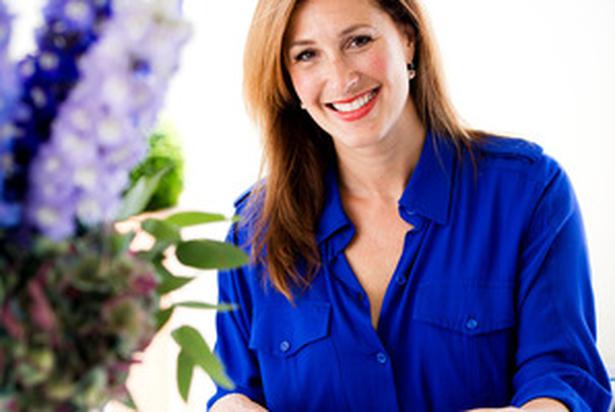 Lavender and rosemary is just the right floral/herb mix. Coffee and vanilla bean is another luscious alternative. And gardenia and ginger has proved to be a top seller.
Not that all her ingredient wizardry turns out well. Her whisky and leather combo (yes, there is a fragrance called leather), was a disaster.
"It was supposed to be manly but George gave it the thumbs down."
At times, Jennifer uses up to seven flavours in her candles. Experimentation is the only way to discover the optimum level of fragrance to wax.
"If you push the ratios too far, the cell structure of the soy wax can't assimilate the fragrance component and it will drop to the bottom; it will separate from the wax a bit like oil and water does."
So a simple hobby became more like a scientific dissertation. Another point to consider is that each container needs a different-sized wick. If, on the first burn, the wax does not melt all the way out to the sides of the container, the candle will burn down the middle of the vessel in a hollow centre. On the other hand, if the wax reaches the edge too quickly, the candle will smoke.
"I would test 10 wicks for every new container I use."
One point of difference of the candles is that Jennifer will customise a bespoke fragrance for events such as weddings or corporate functions. People can post or bring in their own vessel - from a tea cup to a hurricane lamp - to get them filled or refilled with a candle.
"I like the recyclable aspect of re-using the glass containers."
Illumina is growing so exponentially - the company has just secured its first export order to Singapore - that a small factory is on the cards.
While the Brown house will return to its original function, the Duncan girls will no doubt miss the rainbow of fragrances that greet them on their return from school.
Share this:
More At Home / Architecture