Top Interior Design Trends for 2017
Ginny Fisher explores the top trends in interior design for 2017 with the best in the business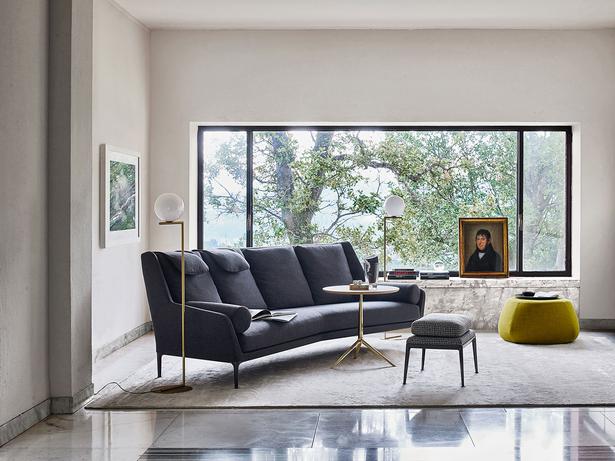 Wednesday Jan. 25, 2017
Don't ever ask an architect to predict design trends. John Irving of Studio John Irving Architects says, "I am always trying to be timeless. Buildings are around for a long time so my goal is to do things that don't date. I try not to get caught up in the latest thing, but I guess we all do a little."
John believes clients are a lot more design-savvy these days, partly due to the accessibility to high-end architectural visuals on platforms like Pinterest.
"These images are almost always of highly tailored (and expensive) designs, so there is a process of explaining to less affluent clients that if you want quality, you might have to cut down on quantity."
With regard to external materials, he says cedar remains a popular choice.
"It's durable and weathers gracefully if well looked after. Brick is also becoming more popular, which I'm happy about."
As for interiors, John has noticed a trend towards a more pared-back palette, especially in kitchens. "Black goes with everything," he adds, and brass finishes continue their popularity.
In living spaces, clients are looking for spaces divided by changes in level, and smaller, more cozy living areas.
"The vibe is warm and informal. I think there is a trend towards more eclectic furniture, and people are becoming more responsible with their decisions and choosing quality pieces that last forever. It's cool to get furniture from a junk shop — after all, it's recycling."
Auckland and Christchurch design store Matisse imports leading furniture brands from all over the world, with many of their designers European-based.
Caroline Montague from their Auckland showroom says this year we'll be seeing higher backs on sofas, with generous rounded back cushions. Also expect furniture and rugs in playful, arty colour combinations, think retro designs in rich colours, offsetting industrial neutrals. And in furniture, natural wood grain contrasting with contemporary metal detailing is an ongoing trend.
Simon James makes it his business to be one step ahead of design trends. With regards to furniture design, he predicts a slight move away from organic shapes to more geometric forms — strong bold lines instead of curved shapes. As for colour, Simon looks beyond fads and sticks to a more muted palette focusing more on texture — thus delivering more product longevity.
And for hardware in furniture and lighting, even though the consumer is still focused on brass, Simon predicts more brushed stainless — they recently released their Midnight Pendant in New York and London in a subtle, brushed stainless finish.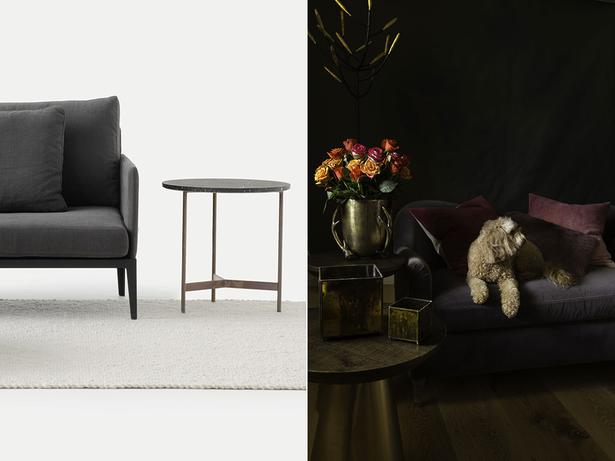 "We are always looking for alternatives, for example, our Border side table has an aged, oxidised brass finish, which has a softer look than standard brass."
As for how much stuff you should jam in a room, "I have always embraced minimalism in terms of what is required in a space but like to offset this with old and new."
Paint retailers get to see first-hand what clients desire in terms of colour. Dani Pike, co-owner of popular Auckland paint retailer, Porters Paints, says they are selling more darker hues than ever before.
"Not just plain black, but custom-made dark hues, like blue blacks in matte finishes Denim blue is also becoming very popular.
"Fifteen years ago New Zealanders were very much hooked on beige, but now we have clients with a bold approach to colour."
Metallic hues remain fashionable, with copper coming out on top.
"I've noticed clients using a thin layer of a metallic paint over a dark hue. It really brings the colour to life"
Texture is also a trend says Dani.
"Anaglypta wallpaper, that textured paper you might remember seeing in your grandmother's house, is making a revival. People are buying white textured papers and painting over them.
"Wallpapers that mimic pressed steel ceilings look fantastic painted up."
Another, less radical, approach to texture is the use of distemper paint to create a luxe matte, velvety finish. "We hardly sell any glossy paints nowadays, which is a good thing as matte paints contain fewer toxic compounds and fumes."
Vanessa Bramley, CEO of French Country Collections, is constantly aiming to predict trends, after all her business relies it. As one of the largest suppliers to homeware retailers in New Zealand, Vanessa is often travelling the globe attending trade fairs. Their latest winter collection, is big on "glamour, luscious berry colours and cool grey, the new neutral".
In terms of hardware, Vanessa says brass is still there, but more grungy silvers and worn pewters are flowing through.
As for furniture styles, oversized Scandinavian styles like huge sectional sofas remain in vogue, but there's also a revival of older turn-of-the-century styles, reinvented with bold fabrics, she says.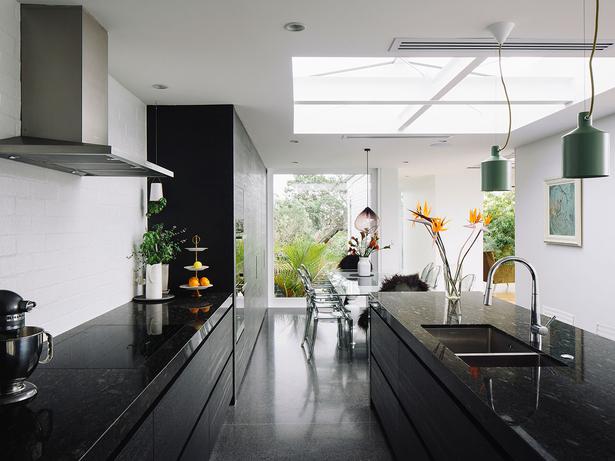 In textiles, "velvet alongside linen is something new, so this winter we're bringing in a blush coloured sofa with a linen base and velvet cushions which is a gorgeous play of texture".
With regard to new shapes, Vanessa is excited about French Country Collection's elliptical table, which has a striking metal base and a rustic oak top trimmed in brass.
And when it comes to homewares, off-kilter, handmade-looking serving dishes are popular and so is the trend to mix up your dinner set — jumbling up rustic serveware with elegant crystal glassware to bring an eclectic look to the table.
In the world of flowers, Shaye Woolford from On My Hand Props Styling and Flora says floor-up floral installations or those cascading from the ceiling are in hot demand at weddings and parties this year.
"We're seeing more requests for garden roses and dahlias, but foliage is right up there with blooms as a popular choice.
For an up-to-date floral look, Shaye says you should use what's around you.
"Arrangements that complement your location always look better. And in the home, simple is best. Often a snip of a tree is enough.
"At the moment I'm loving green gingko tree, or flowering dogwood.
"If you're not sure on how to arrange in a large vase, a series of small ones looks just as beautiful."
Bec Dowie from design duo Douglas and Bec has noticed that simple geometric shapes, particularly arches, are very much in vogue this year.
As for colours, deep and bronze greens and dark blues have influenced their latest selection of furniture and lighting.
In terms of finishes, Bec notes tinted perspex and resin, as well as "oily-looking metal finishes offset by natural materials, are popular choices.
She adds mixing things up will always be on trend.
"I think people love being surrounded by stories. In my own home I have my furniture and lighting juxtaposed with oak antiques — this individualises your space.
"I think mostly people want a more relaxed vibe — the feeling that we are not living in a showroom."
Share this: