International inspiration at home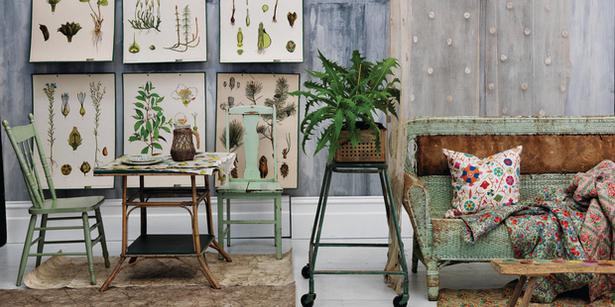 Thursday Oct. 31, 2013
Sydney interior designer Sibella Court loves to travel. And, she says, she has made up her own job description to include lots of it. "The romance of travel is my inspiration and I use it to write my books and design my commercial interiors and product ranges. I look at everything: local architecture, crafts, textiles, sites, nature, food, countryside and transport," she says. "This reveals the personality of a place. I photograph it and refer to it for my variety of projects."
The latest of these is Court's fifth book Gypsy which includes her travel photographs from an eclectic range of destinations plus colour palettes assembled from each, along with styled interior shots and tips for readers.
Court, who owns Sydney haberdashery, curiosity and hardware store Society Inc, sells items collected from her travels. She also creates interiors for private clients as well as designing her own product ranges. She spent 10 years styling for magazines and big brands in New York and this year will be launching clothing, scent and bed linen ranges with US-based company Anthropologie.
Hers is a whirlwind life.
"Colour is my other love," she says. "It has the power to transport you to places you have been to, or where you want to go, and it has always been my most important tool when it comes to interior design and styling."
When it comes to using colour in your own home, Court has this advice: "Interiors are not permanent. Try changing your paint colour, it takes no time at all, doesn't cost a fortune and can alter the feeling of a room very quickly."

• Gypsy: A World of Colour & Interiors by Sibella Court, distributed by HarperCollins, $69.99. Download the Viva iPad app to see more images from Gypsy.
Share this: