Favourite Things: Jewellery Designer Albertine Lello
Jewellery designer Albertine Lello shares the bits and bobs she surrounds herself with at home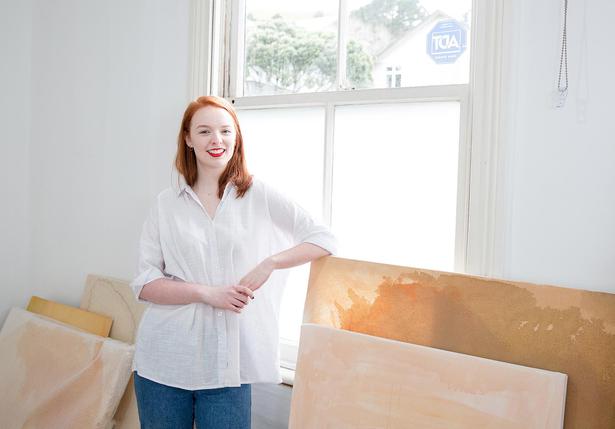 Saturday Aug. 5, 2017
When she's not at uni, you'll most likely find Albertine Lello tending to her wearable creations, not only because she loves working with her hands but also so she can keep up with demand.
Business at Pigment Studio has grown immensely since she launched it on Instagram in 2016. Today, Albertine's online shop keeps her busy, and her designs are stocked in boutiques such as the Bread and Butter Letter and the Auckland Art Gallery store.
At home, Albertine is fond of a minimalist aesthetic, citing both Japanese and Scandinavian designs as sources of inspiration, opting for indoor plants (despite not being a natural at caring for them) as well as leaning toward muted tones and natural textures such as woven baskets and wooden furniture.
Unsurprisingly, this is just the tip of her inspiration iceberg. From the items that catch her eye, whether that takes the form of mid-century architecture or structures by Eero Saarinen that merge curved lines with a futuristic edge, her handiwork and the things she holds dear tell of this unique perspective.
FAVOURITE THINGS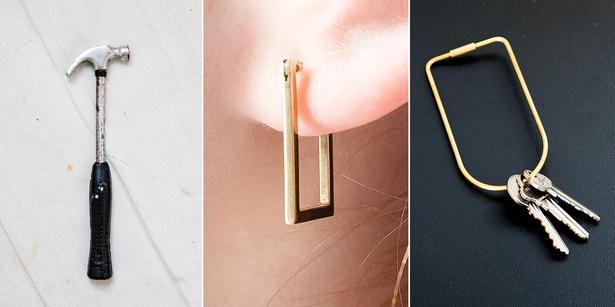 Tiny hammer; Jasmin Sparrow earrings; brass keyring from Everyday Needs. Pictures / Babiche Martens
1. Tiny hammer
When I began my fine arts degree a few years ago, I needed a hammer for installing my work. At the time, I was only needing to secure some small pins to the wall, so a proper-sized hammer seemed like it would be overkill.
My granny kindly gifted me this adorably tiny old hammer to help with my installs, and ever since then, it has become a fundamental part of my installation kit. I think it is just the cutest thing.
2. Jasmin Sparrow earrings
I first saw these earrings in a shop when I was in Dunedin for my big brother's graduation ceremony. I hadn't heard of Jasmin Sparrow before then, but I thought her earrings were so gorgeous. Incidentally, my 20th birthday was coming up, so my parents (knowing how much I loved these particular earrings) bought them for me. I just love how elegant and minimal they are.
3. Brass keyring from Everyday Needs
I only bought this keyring about a month ago, but it's already become one of my favourite things in my bag. Not only is it extremely practical, in that it holds all my keys in one place, but it also looks super cool and makes me feel a bit like a prison warden when I wear it around my wrist.
Another reason I love it is because it's easy to unscrew and add more keys to, unlike traditional split-ring type keyrings, which, for some reason, I seem to have a really hard time opening.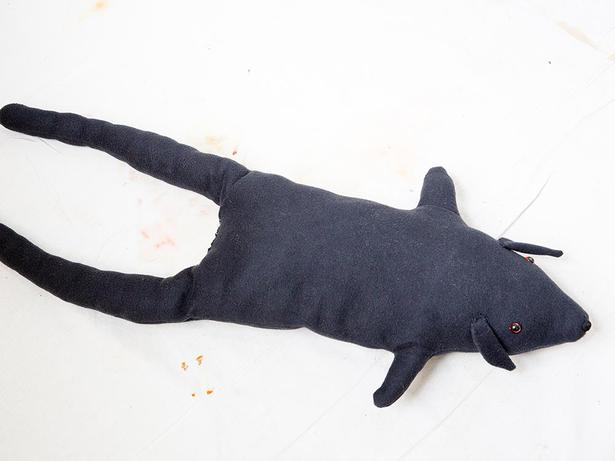 4. Calvin the companion
Calvin is a rather new addition to my life, but already, he has settled in nicely. A lovely and incredibly talented friend of mine actually made him. He is sort of a cross between a fox, a cat and a dog, with a flat body and lovely long legs, which would make even Heidi Klum jealous. When I first got him, he didn't have a name, but after looking deep into his tiny glass eyes, he felt like a Calvin to me.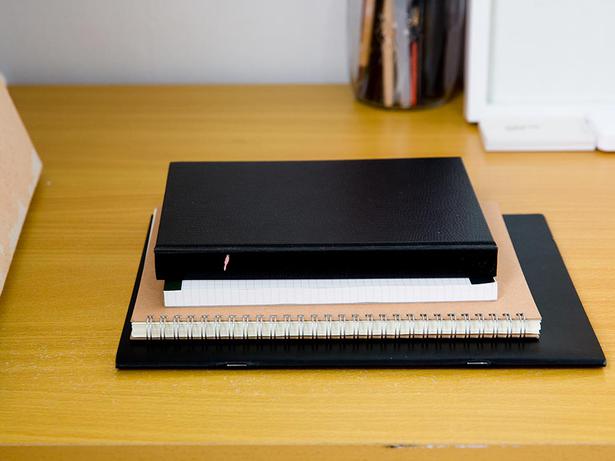 Notebook collection. Picture / Babiche Martens

5. Notebook collection
I am someone who always has ideas and projects on the go, so I try to write everything down, to ensure I don't forget anything. This has led to me collecting a large number of notebooks, none of which I have actually finished.

I am also someone who is obsessed with stationery, so any chance I get to add to my collection, you bet I'm gonna go for it. My most recent notebook purchase is from Daiso in the CBD, and it has the nicest paper I have ever come across.

Share this:
More At Home / Features & Profiles