SPONSORED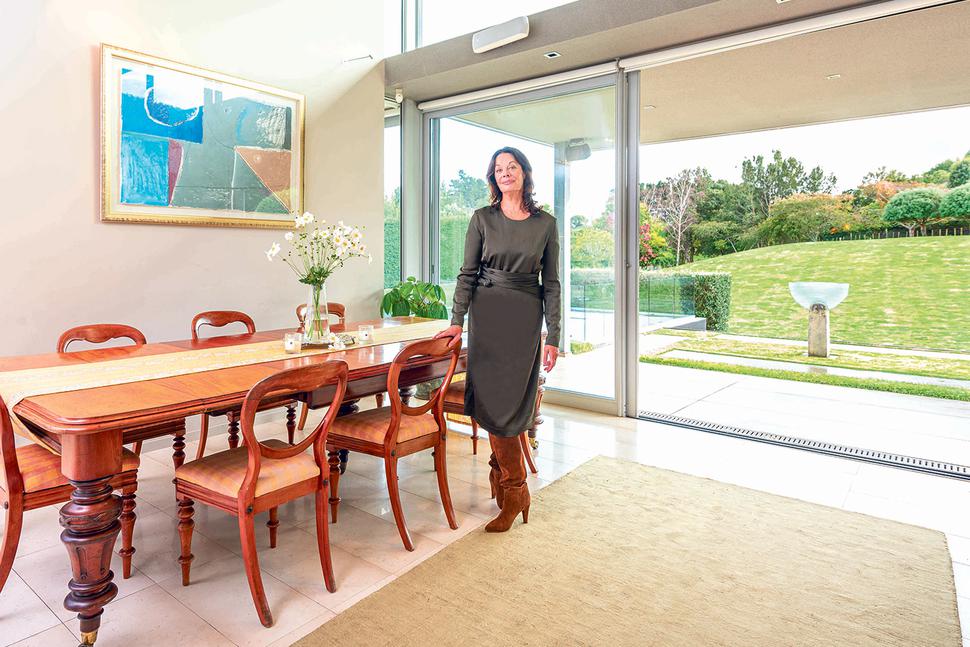 Dance Doyenne Anna Chandulal Makes Her Home A Sanctuary With Jo Malone London
The chic director of Whanganui Ballet and Dance Academy discusses the power of scent
Friday April 16, 2021
When Anna Chandulal isn't teaching the next generation of ballerinas to plié, she's at home: an architecturally designed five-bedroom, two-level building on a hectare of manicured, rolling lawns in Whanganui's rural postcode. The striking home, made from vertical cedar and reinforced concrete, seemingly floats as a box above the sloping terrain, with a fully glazed North-facing glass facade looking out onto expansive views of the garden.
"We have beautiful grounds with rolling grass and big empty spaces, boarded by large windbreaks and trees," says Anna, an ex-ballet dancer and director of Whanganui's Ballet and Dance Academy. "I didn't want the landscaping to detract from the beauty of the surrounds, so we kept the landscaping very simple."
The modernist building was designed by architects Biba Boban and Vladimir Cekus, who worked to some clear directives from Anna before she and her family moved in 18 years ago.
"We very much wanted a family home, with the central living space being the heart of the home," she says. "I also wanted direct sight from the kitchen into the playroom, but have the ability to have the children's wing 'shut off'. I think this was achieved really well with a fabulous recessed glass slider door."
Delighted with the end result, Anna was particularly drawn to the simplicity of the design and the expansive use of glazing. "My previous home was a villa, where I used to 'chase the sun', so I was determined that my next home must be light and airy."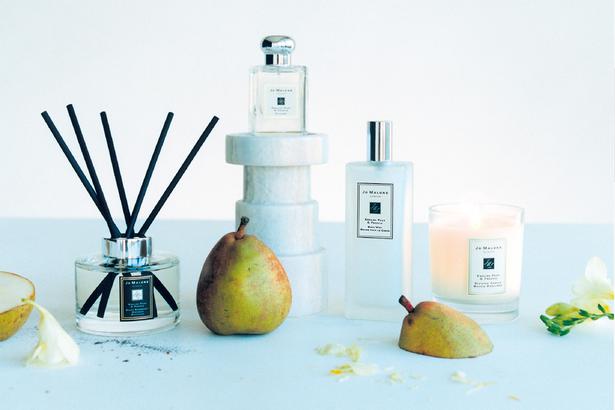 That airiness comes from the double-height open concept living and dining space, complemented by smaller, more intimate areas — the ultimate space to play with the art of home scenting. As a longtime fan of the brand, Anna achieves that with the help of Jo Malone London's dedicated Home collection — featuring a variety of diffusers and candles that add both bespoke scent and an elegant accent to a room. Utilising the brand's signature black colours and simplicity of design, it also speaks to the idea of everyday luxury — filling your home with fragrance with a pretty chic accessory.
Scent can also be a clever way to help delineate particular zones, creating moods for large open plan spaces or more high-traffic areas like the entrance way. Joelyn Leung, a Jo Malone London stylist from the Britomart boutique, recommends scents with richer, darker tones for smaller spaces like bedrooms, bathrooms or studies. "For example, diffusers and candles from our intense line, as these scents tend to have a depth and warmth which create a comfortable restful feel, adding to the intimacy.
"On the other hand something fresh, like Jo Malone London Lime Basil & Mandarin or Wild Bluebell, adds to the airiness of open plan spaces. The lightness of these scents are also great for any guests that might be popping by."
So how does one use most effectively use a diffuser versus a candle? Both offer intensive scenting powers, but each has a particular benefit. "I treat my diffuser as continuous scent in the home," says Joelyn. "And when I want a little zhuzh or to set a different mood, I light a candle as a nice accent to the diffuser. Diffusers are great for ease and especially if you love a certain scent.
"But there is just something so comforting about having a candle going. Candles also allow for more variety of choice as we have a generous candle offering, especially with our new Townhouse Collection." (The Townhouse Collection offers super luxurious ceramic candle jars. Only available at Jo Malone London Britomart Boutique and Ballantynes.)
Layering is another effective way to play with fragrances in the home. To bring a fresh yet cosy feel over the cooler months, Joelyn suggests combining scents of Jo Malone London English Pear & Freesia, either with a candle or diffusor, with Dark Amber & Ginger Lily cologne.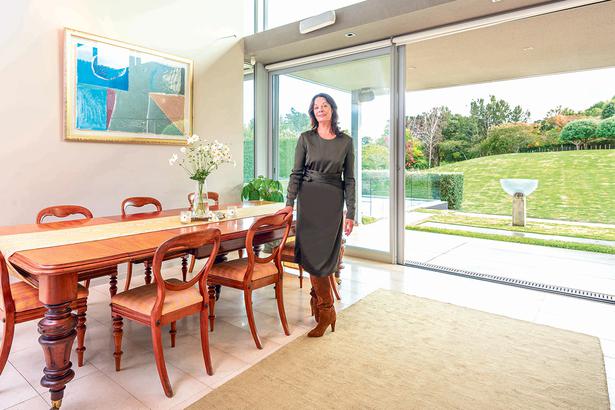 "Nothing speaks to autumn more than our English Pear & Freesia fragrance — the golden and juicy King William pear sets the tone for a golden autumn feel," she says. "While the woody tones and the delicate freesia create a homeliness that everyone should experience."
This sense of home, and the role and power of scent in helping create that, is what Anna embraces. She's a fan of burning a Blackberry & Bay candle during the day; a scent she associates with home, the outdoors and country living.
"I love using Jo Malone London candles to reflect my mood. If it's a bright sunny day, I will light citrus scents such as the Jo Malone London Lime, Basil & Mandarin candle," she says. "If I feel I need mental alertness I will also spray this in perfume form. Particularly useful when I have to teach large groups of pre-schoolers… It invigorates me and makes me feel happy!"
Scent can also help mark the transition from night to day, work to relaxation; something that Anna knows well.
"Most nights I have a bath after work. The Peony & Blush Suede candle is lovely in the bathroom," she says of her routine. "It has a velvety scent and calms me after a physically and mentally demanding day."
"For me, Jo Malone London scents are associated with my happy memories…and being at home is where I'm happiest."
To view the full Jo Malone London Home range visit Jomalone.co.nz 
Share this: